Struggling with Language and Learning
Researcher awarded $3 million NIH grant to study language impairments in developing brain

James Booth, chair of the Department of Communication Sciences and Disorders, has received a $3.3 million grant from the National Institutes of Health to study the neural basis of language development in order to better identify and treat children with learning impairments.
The professor and his research team will examine language development through the five-year study of children between the ages of 5 and 9, including those with learning impairments such as dyslexia.
Booth said that at least 6 percent of U.S. children have developmental language impairments. However, the neural basis of these impairments is not well understood.
"Although we have tools for identifying children who struggle with language and learning, we do not have adequate tools for predicting in the future who will get better, continue to struggle or fall further behind," said Booth, who holds the John T. Jones, Jr. Centennial Professorship in Communication. "If we know this, then we can provide intervention to the children who most need it in preschool."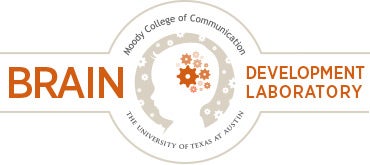 The study, "Interactive Specialization in Language Impairment," will use fMRI technology to measure the brain activity of children as they use language. The study, which begins in September 2014, is the largest of its kind and will follow about 250 children.
The research will take place at the Moody College's Brain Development Laboratory.
Booth's research focuses on understanding how the brain develops using advanced neuroimaging methodologies. Other recent studies have focused on the brain networks involved in arithmetic processing and reasoning.
"Children with learning impairments struggle academically, and this is likely to have a negative effect on their careers and financial success," Booth said. "Neuroimaging technologies can help us predict who is going to continue to struggle or fall further behind."