New study identifies social media metrics linked to increased revenue

Businesses looking to maximize "return on investment" from social media efforts should focus on a few key metrics, including increasing Instagram followers, Facebook comments and Twitter mentions, according to research from The University of Texas at Austin.
In a study published in the Journal of Digital and Social Media Marketing, researchers found that organizations that focused on these metrics realized greater revenue generation. Additionally, marketing methods such as Facebook ads and promotional emails featuring discounts also resulted in increased revenue.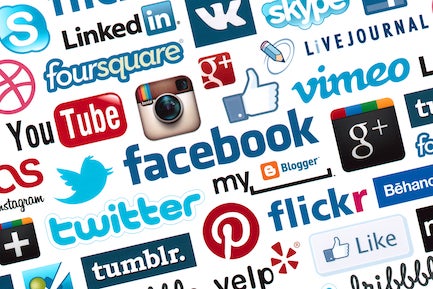 The study, "The impact of social media on return on investment: Registrations and revenue," found other metrics that organizations frequently use including Facebook likes and other marketing methods such as nonpromotional e-newsletters, did not lead to these outcomes. The study was authored by Gary Wilcox, advertising professor in the Moody College of Communication, and Mercer Moore (B.S.' 12).
"The purpose of this paper is to provide further evaluation of all media actions in order to measure business-to-consumer and business-to-business marketing campaign success," Wilcox said. "The model we used for this study supplies data that connects all marketing activity—social media, emails, events and sales promotion—to tangible metrics. Few companies have been able to retrieve metrics like this, which will help better their future campaigns." 
With companies worldwide increasing social media spending, measuring the impact of these investments on outcomes has proven to be a challenge for businesses and researchers in the past.
As part of the study, researchers analyzed a variety of social media and marketing tactics used by a business-to-consumer nonprofit organization in Austin, Texas, during a five-month campaign to promote a local community event. The event sought to generate revenue through event registrations, merchandise sales and brand sponsorships.
The campaign relied on "organic" social media efforts through Facebook, Instagram and Twitter, as well as various e-mail efforts, sales promotions and purchased Facebook news feed ads. Ultimately, the campaign sought to drive traffic to the event website, secure event registrations and maximize revenue.
In particular, three social media metrics (Instagram followers, Facebook comments and Twitter mentions), promotional emails and Facebook ad buys correlated with increased website traffic, registrations and revenue.
"Understanding the importance of these results is crucial for companies wanting to maximize the utilization of social media funds and promotions," Wilcox said. "The ability to prioritize those social media tactics that are successful in a given campaign for any business allows them to make effective marketing decisions that will enable long-term success."