Journalism students travel to Rio de Janeiro to report on the 2016 Olympics
You don't have to be a world-class athlete to participate in the 2016 Summer Olympics—but you do have to be at the top of your game.
Just ask four Moody College journalism students who are joining athletes from around the globe to converge on Rio de Janeiro this summer for the 2016 Olympic Games. But instead of competing, these students will be reporting on the games through a partnership between the School of Journalism, Olympic organizers and publications across the U.S.
Cat Cardenas, Akshay Mirchandani, Jacob Martella and Jasmine Johnson will be covering the games for Rio2016.com, the official Rio 2016 website, and publications including The Austin American-Statesman, Houston Chronicle, San Antonio Express-News, Philadelphia Inquirer and Orlando Sentinel among others.
Senior Lecturer Kevin Robbins, who teaches sports reporting in the School of Journalism, will be leading the group during their month-long assignment.
"We're going to be working on the biggest and grandest stage in sports," Robbins said. "Our four young reporters will be immersed in these summer games, from blogging and editing for Rio2016.com to reporting and writing stories for newspapers. It's like a month-long internship at the highest level. We're going to work hard, watch a lot, meet a bunch of professional journalists and practice our craft every day."
This idea became a reality with the help of School of Journalism Director R. B. Brenner and Professor Rosental Alves, who set up a team of volunteers to work and live in Rio de Janeiro for about a month. They managed to raise enough money for the trip and quickly opened up the application process. The professors then selected four students based on experience and expertise.
When you read about the Olympics, check for these names in the bylines: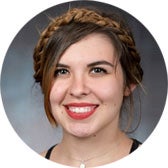 Cat Cardenas is a Journalism junior from San Antonio, Texas. She's worked as a writer, Life&Arts editor and managing editor at The Daily Texan, where her story "The Music Men" earned third place in the national Hearst Journalism competition. As a writer, she focuses on entertainment, human interest and feature writing. You can follow Cat on Twitter @crcardenas8 and Instagram @catcardenas8.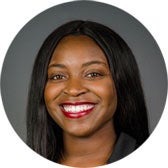 Jasmine C. Johnson is a spring 2016 journalism graduate. She's interested in sports, particularly the intersection between sports and race. Her first assignment is covering Jesse Thielke, a Greco-Roman wrestler out of Germantown, Wisc. You can follow Jasmine on Twitter @AllThatJasss and Instagram @shrimpster20.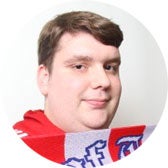 Jacob Martella is a spring 2016 graduate from Arlington, Texas, who has worked for The Daily Texan since 2012. He was the sports editor for the 2015-2016 school year. He has taught himself HTML, CCS, WordPress and JavaScript – all plugins that can serve journalists. You can follow Jacob on Twitter @ViewFromTheBox and Instagram @thesportsjournalist.
Akshay Mirchandani is a journalism senior who just finished his first year at UT after transferring from the University of North Texas. He has worked for The Daily Texan as a senior sports reporter, associate sports editor, social media editor and sports editor. Akshay will intern for Sports Illustrated in New York City this fall. You can follow him on Twitter @amirchandani41 and Instagram @aksamq8.