Journalism graduate grows into Latin Grammy nominee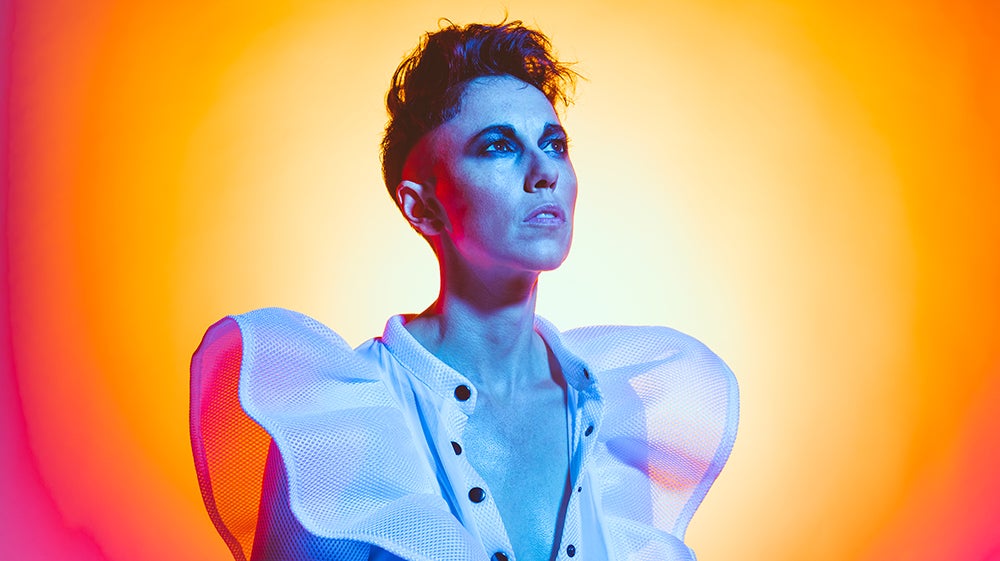 Gina Chavez is known to many as an award-winning musician, activist, queer, Catholic, wife and now the third United States-born Latina to ever be nominated for the Latin Grammys.
Chavez was born and raised in Austin, and she followed in her mother's footsteps to pursue journalism studies at The University of Texas at Austin. She graduated from Moody College of Communication in 2004 with a journalism degree.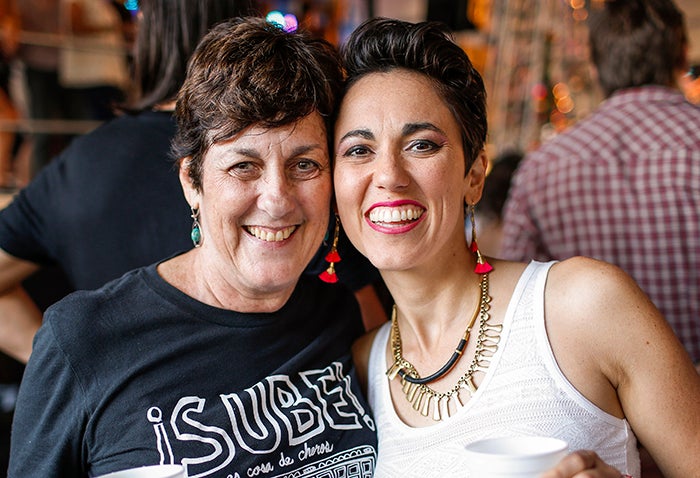 Gina and her mom 
Chavez was part of the inaugural first-year interest group (FIG) program and went on to become a FIG mentor during her time on the Forty Acres. One of her favorite classes was Interpersonal Communication with John Daly.
"That was such a great class -- a class of 400 people, and everybody comes to class and is engaged," Chavez said.
She also spent her free time volunteering with the Catholic Center on campus and became so involved that she remained a part the community for three years after she graduated.
It was at the Catholic Center where she met her wife, Jodi Grando. "It was a very interesting time in my life to be super Catholic and to figure out that I was a lesbian. I am in love with this woman, but clearly, I can't be with her, and that is how we processed our relationship for the first 6 years," Chavez said. "After six years of God continuing to fortify our relationship, we decided to stop asking for this to end, and we should go with it."
Using her skills from her journalism degree, she has worked in communication for Austin-area non-profits, including one that she started with Grando, which provides support to young women pursuing higher education, called Niñas Arriba.
Gina Chavez Q&A
How do you apply your journalism skills in your music career? In journalism, one of the things that I really liked was the aspect of learning and getting into people's lives and telling someone's story. Those are things that I definitely still use in my music. Even the layout and design class, I've used that throughout my whole life. Making my own posters, and knowing how to use the Adobe Creative suite is huge.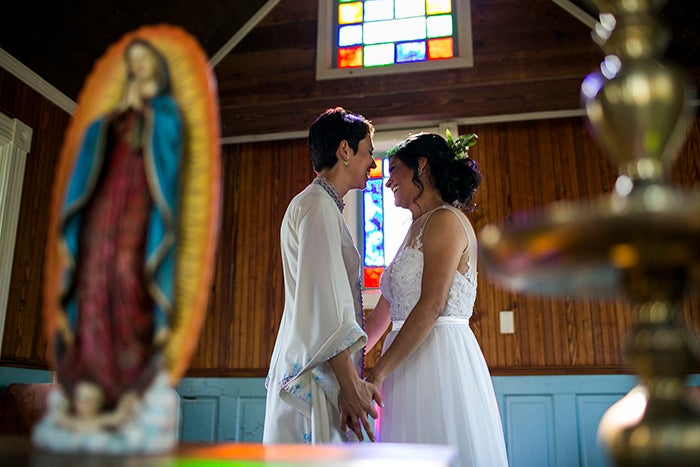 How is storytelling apparent in your songs? Writing for me is the hardest part of music, even though I studied writing. Getting on stage in front of people is the easy part. The thing that I really loved about journalism, especially the writing is that it's so succinct. You learn the value of a good hook. Look at Twitter. I am trained for short writing on the internet because I was forced to write succinctly and grab people's attention.
With songwriting, with a phrase, but also melodically, also with some kind of interesting rhythm -- it's all kind of the same concept. Then how do you put that together, visually with an image or graphics? I really love how versatile my journalism degree has been even though again I never went into a journalistic field.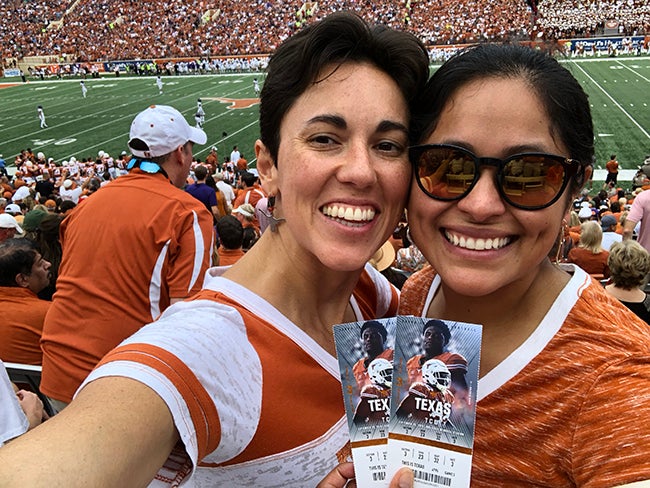 What advice do you have for LGBTQ+ students who may have a challenging time finding their community during the pandemic? I would encourage people to find safe spaces and reach out to people who are heroes of yours. If you have somebody who is really inspiring you or keeping you sane with music or a podcast, continue to be a part of that community but also reach out them and let them know. Try to make connections because I feel like once we figure our stuff out, and we can actually be together in person, you're going to want to have those connections, and a lot of it depends on if you're an introvert or are you an extrovert. Engage with people, call a friend just to talk to another human being.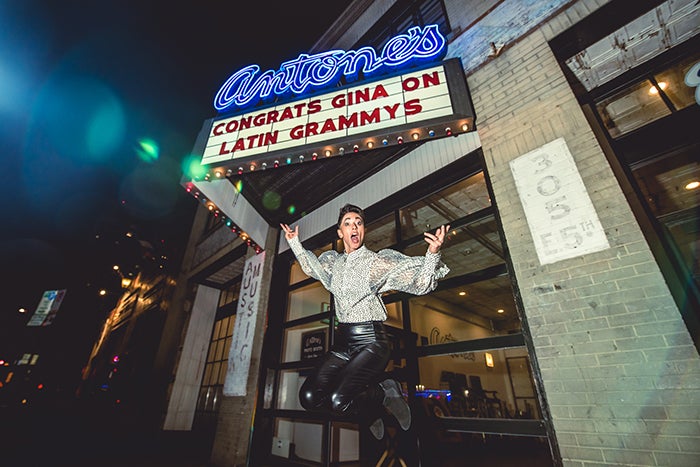 What does this Latin Grammy nomination mean to you? I am the third US born Latina to be ever nominated for the Grammys. I guess why that matters is that I am Latina by (roots). I am half Mexican, but I didn't grow up with my Mexican heritage. I've always loved the Spanish language, and it means a lot to me that I was able to write in not my native language on an album of who I am as a woman, LatinX, queer, Catholic, activist. All of those things wrapped up is this culmination. The fact that people are connecting with it means so much to me. Especially on top of that, being a super independent artist, to the point where I don't have a label, I don't have a team.
To learn more about Gina, please visit her online.