On Philanthropy and Opportunity
Communication Studies alumnus promoted to president of Ford Foundation

Darren Walker is a model example of an individual who has made the most out of every opportunity, even when those chances were scarce. And last summer, decades of drive, dedication and determination elevated his career to one of the highest posts in the nonprofit world. Walker was named the 10th president of the Ford Foundation, the second largest philanthropic entity in the U.S. in excess of $11 billion in assets and $500 million in annual giving.
Born in a Lafayettte, La., charity hospital and raised in rural Goose Creek and Ames, Texas, by his single mother, Walker was enrolled in one of the first pilot programs for Head Start. He studied hard, earned a federal Pell grant and enrolled in the Department of Communication Studies at The University of Texas at Austin.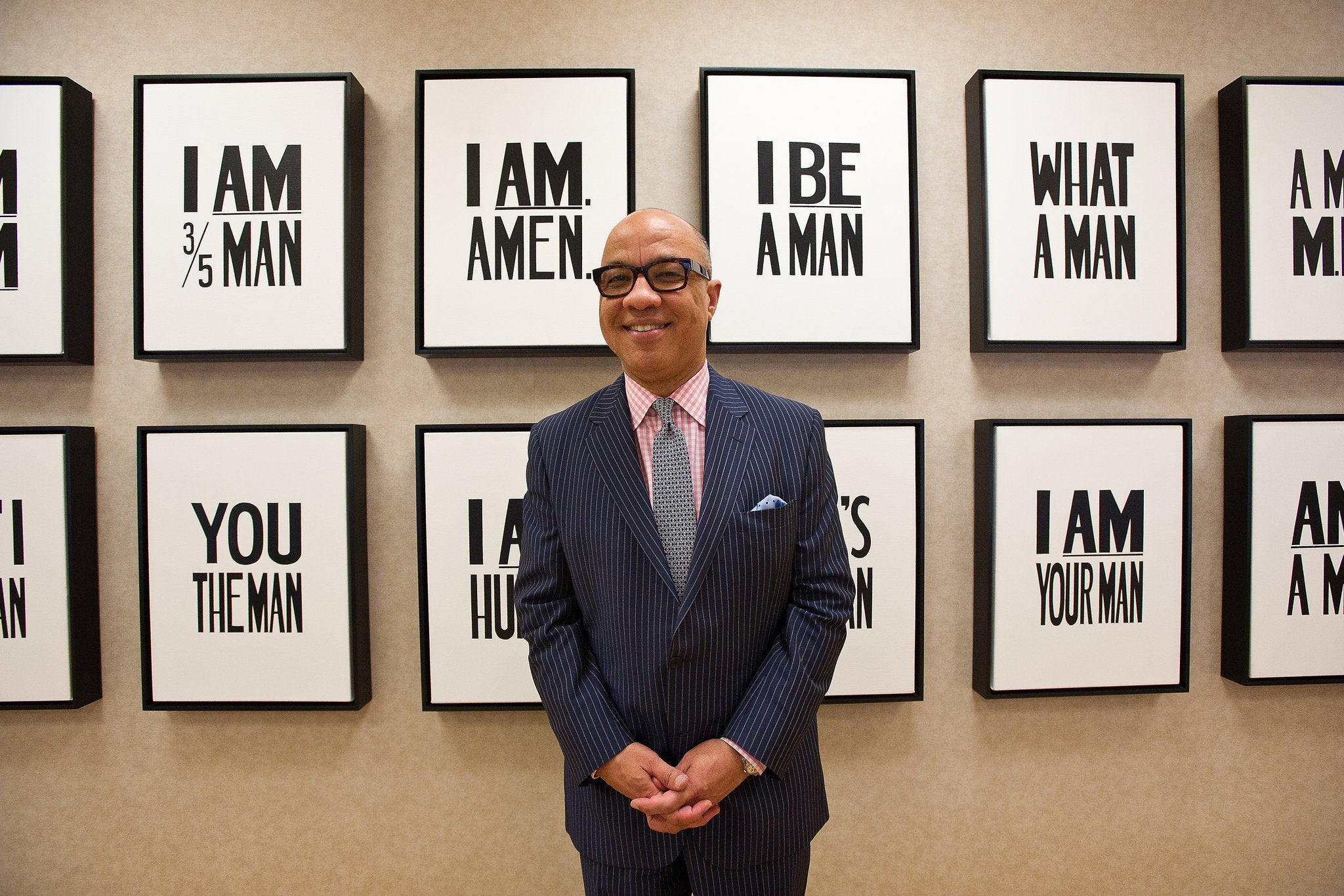 "When I walked onto the campus of UT my life was transformed," said Walker. "By the time I left Austin I was a very different person—more knowledgeable about the world, confident that I wasn't as different as I might have thought and secure in my belief in my ability to make a difference in whatever endeavor I chose."
After graduation from the Moody College of Communication (B.S., Speech Communication '82), College of Liberal Arts (B.A., Government '82), and the School of Law (J.D., '86), Walker worked at a prestigious Manhattan law firm and a Wall Street investment bank before launching a career in the nonprofit world.
Following a decision to pursue a passion for social justice projects, Walker took a large salary cut to work on programs to bring economic development to Harlem. He succeeded in landing a large-scale supermarket to the neighborhood, which was largely seen as a "food desert," or area where affordable and healthy food is hard to obtain. The investment led more businesses to flock to Harlem and the borough began a transformation into an increasingly eclectic and desirable community. He then worked as a vice president at the Rockefeller Foundation for several years before moving to the Ford Foundation in 2010.
As vice president for education, creativity and free expression at Ford, Walker supervised more than 30 percent of the foundation's grants totaling more than $140 million in allocated funding.
His career reached another milestone in July 2013 when Walker was promoted from vice president to president of the Ford Foundation, ending a five-month international search.
Walker, a beneficiary of some of the programs he currently champions, now manages the 78-year-old Ford Foundation's nearly 400 employees, $11 billion in assets and $500 million in annual grants. The global nonprofit has offices in 10 international locations addressing issues such as human rights, urban development, free expression, media access, educational opportunity, economic security, democratic government, and much more.
Walker said holding a degree from a great public university such as UT Austin sets him apart in the northeast, where he remarked many people demonstrate a perplexing bias toward recruiting leaders from more expensive, private institutions. In fact, other colleagues often confuse Walker as having graduated from an Ivy League school until he corrects them, emphasizing why he's a major advocate of high-quality, affordable public education. Walker also said he feels it important that someone of his modest beginnings serve as president of a major global foundation.
"Especially now, when the reality of inequality in our country is becoming clear, it's important to remember that opportunity and social mobility are the foundation of the American narrative," said Walker. "People like me—from humble backgrounds—stand as a testament to the possibilities for dreams to be realized in this country. Hopefully, it reminds us that fewer dreams are realized when economic mobility is further out of reach to those who are not born into the middle class or wealthy."
Photo credit: 50/50 © Joshua Bright/The New York Times