Moody College Welcomes New Faculty for 2016
Eight full-time professors begin fall semester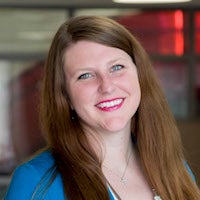 An assistant professor in the Stan Richards School of Advertising and Public Relations, Natalie Brown Devlin researches crisis communication and digital media in the context of sport. Her work examines how social media empowers organizational stakeholders during sports-related crises. She previously worked in digital advertising as a senior analyst of strategic account analytics, where she provided custom analyses and consumer insights to client marketing executives. This fall, Brown Devlin teaches a course on digital metrics in the Texas Media Program.
---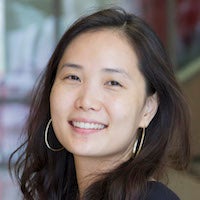 Jeeyun Oh is a new assistant professor in the Richards School and received her Ph.D. in mass communications from Penn State. Her research focuses on how users' interaction with new media interfaces affects their emotions and cognitive processing of health messages. Her research has explored the potential of interactive media technologies to enhance user engagement and persuasion, by applying, assessing and extending theories in psychology, media effects, health communication and human-computer interaction. Previously, she taught advertising classes at Robert Morris University.
---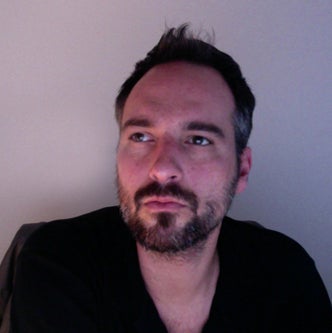 A native of Central Texas, alumnus and now lecturer in the Richards School, Sean LaBounty (B.S. '97) spent about two decades as an art director and creative director in New York City following graduation. He's worked for many agencies across more than 200 brands including time at GSD&M working on the Seton Healthcare Family and Walgreens. He's won many awards including the Cannes Lions for work on The Lottery and NYC Ballet. Most recently, he was at McCann NY as a creative director for global Microsoft and Jose Cuervo.
 
---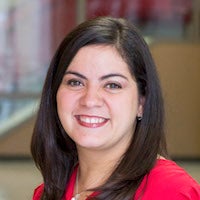 Mirza J. Lugo-Neris, Ph.D., C.C.C.-S.L.P., is a clinical assistant professor at the UT Speech and Hearing Center. She's worked as a bilingual speech-language pathologist in multiple settings, supervised assistants and graduate students, provided community in-services, and co-taught graduate courses. Lugo-Neris's research includes the assessment and treatment of Spanish-English bilingual children with language impairment, narrative-based language and literacy interventions, clinical practice research, and bilingual language disorders across the lifespan. At the Speech and Hearing Center, Lugo-Neris teaches graduate clinicians in diagnostic and intervention services for children and adults with speech and language disorders, with a focus on Spanish-English bilinguals.
---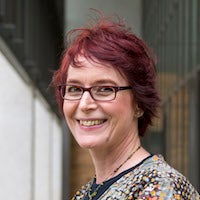 Amanda Zappler, Au.D., C.C.C.-A. is now a full-time clinical assistant professor teaching both graduate and undergraduate Department of Communication Sciences and Disorders and audiology students. She received her doctorate of audiology (Au.D.) from A.T. Still Health Sciences University in 2006 and her master's from UT Austin in 1998. Zappler specializes in audiology, amplifying systems, aging auditory systems, and noise exposure and hearing loss. She's worked as a teacher, private practice clinical audiologist, hospital audiologist and manufacturer's technical audiologist and trainer. Zappler currently has publications under review for Ear and Hearing and Audiology Now.
 
---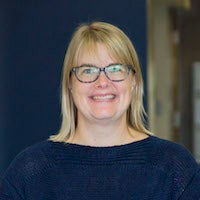 Jennifer L. Jones Barbour is a lecturer in the Communication and Leadership major and in the Department of Communication Studies. Her research explores the rhetorical problem of public commemorative space. In particular, she is interested in issues of public memory, commemoration and visual rhetoric as they intersect with the politics of national identity.  This fall she will be teaching courses for the new major including: introduction to communication and leadership, internship in communication studies, and leadership stories. Jones Barbour previously taught in the Department of Communication at Texas A&M University.
 
---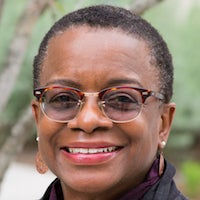 After earning her Ph.D. from the program in Dec. 2014 and working for 30 years as a reporter, Kathleen McElroy is now the School of Journalism's associate director and a senior lecturer. At The New York Times, she held various management positions, including associate managing editor, dining editor, deputy sports editor and deputy editor of the website. She's worked for The National, Austin American-Statesman, The Huntsville Item and the Bryan-College Station Eagle. McElroy's research includes racial discourse, collective memory, sports media and obituaries. Previously, she was an assistant professor at Oklahoma State University, where she taught news reporting and sports media.
---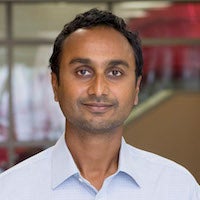 An associate professor in the School of Journalism, Dhiraj Murthy's research explores social media, virtual organizations, virtual teams, digital research methods, race/ethnicity, and big data quantitative analysis. He has authored more than 40 articles, book chapters, papers and a book about Twitter. His work on social networking technologies in virtual organization was funded by the National Science Foundation's Office of Cyber Infrastructure and resulted in two edited journal issues and a Collaborative Organizations & Social Media conference. Murthy's work explores the potential role of social technologies in diversity and community inclusion.