Advertising and PR industry leaders to tackle diversity crisis at conference
Leading advertising and public relations executives will gather Feb. 22-23 for "Diversifying the Industry: The Job's Not Done," a conference focused on how the industries can more aggressively move forward with diversity and inclusivity in the workplace and in the work they produce.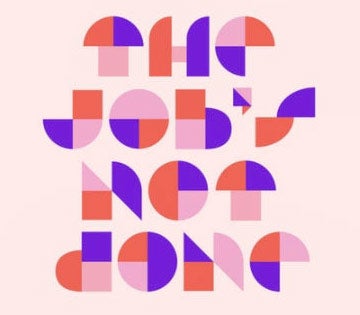 Hosted by the Stan Richards School of Advertising & Public Relations, the event kicks-off with an evening panel Feb. 22 focused on Entrepreneurial Women and featuring Carol H. Williams, owner of the largest female-owned, African American communications agency in the U.S.; Krystle Loyland, co-founder of Preacher, a full-service agency based in Austin; and Jane Claire Hervey, founder of #bossbabesATX, an Austin-based event planning and networking agency. Feb. 23 will feature four panels of local and national executives who will talk about issues ranging from racial identity to family friendly workplaces. More information can be found at JobsNotDone.com.
Where: Belo Center for New Media, 5.208, 300 W. Dean Keeton St., Austin, TX 78712
When: Feb. 22 – Feb. 23, 2018
Background: "Diversifying the Industry" will feature five sessions including:
February 22
Keynote: "Entrepreneurial Women" (6 p.m.) – Carol H. Williams of Carol H. Williams Advertising — the largest, independent and female owned, African American communications agency in the U.S. — will lead our keynote panel of enterprising women, including Krystle Loyland co-founder of Preacher and Jane Claire Hervey founder of #bossbabesATX.
---
February 23
 
"Race and Ethnicity" (9 - 10:15 a.m.) – This panel will explore the intersectionality of race and gender in the workplace. Panelists are Tony Dieste, Founder of Dieste Inc.; Kirya Francis, vice president and director of media technology for GSD&M; Kendra Hatcher King, VP Marketing and Consumer Strategy at SapientRazorfish; and Audrey Ponzio, Founder of APC Collective.
"Inclusive Representation in the Media" (10:30 - 11:45 a.m.) – EnviroMedia CEO and founder Valerie Salinas-Davis will lead this panel on the need for inclusive representation in the media and will be joined by Carol Williams, leader of Carol H. Williams Advertising; Deirdre Walsh, Director of Marketing at Silicon Labs; Meredith Singer, Government and Regulatory Affairs Executive with IBM; and Ruby McCleary, Director of Supplier Diversity at United Airlines.
"LGBTQ+ Inclusivity" (12:45 - 2 p.m.) – This panel, led by Stan Richards School advertising undergraduate Garrett Mireles, will discuss LGBTQ+ experiences in the workplace and the steps needed to cultivate a more inclusive professional atmosphere. Panelists are Valerie Salinas-Davis, CEO and founder of Enviromedia; Janet Lea, Special Projects at Sherry Matthews Advocacy Group; and Kyle Nguyen, Media Planner at GSD&M.
"A Family-Friendly Workplace" (2:15 - 3:30 p.m.) – This panel, led by Stan Richards School advertising undergraduate (and mother of a toddler) Tabitha Ford, will discuss that elusive balance between the workplace and family life. Panelists are Shanteka Sigers, Executive Creative Director and Brand Strategist at Sanders\Wingo; Natalie Brown-Devlin, Assistant Professor in the Stan Richards School; and Steven Darby, Creative Director at Heavy Heavy.
---
This event is cosponsored by the Moody College Honors Program.