Honoring our Veterans at Moody College
Honoring our Veterans at Moody College
Students and Faculty share their experience in the armed forces — and what life is like on campus after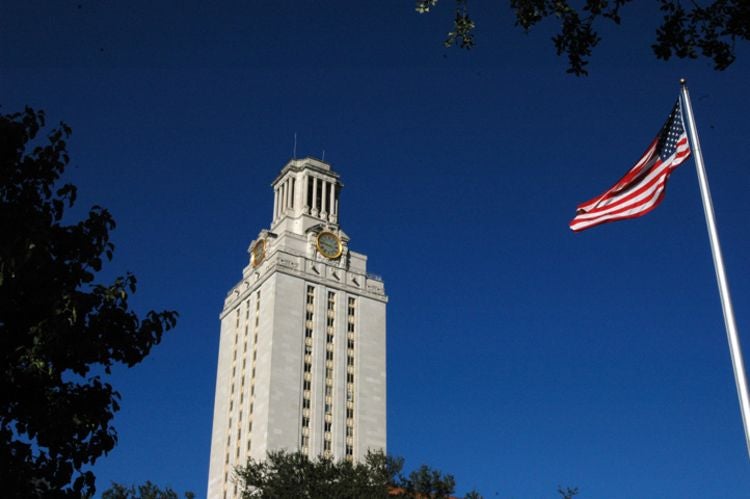 The University of Texas at Austin has ranked number one in Texas for veterans for several years and number 16 in the country for public and private universities. With a fully staffed Veteran and Military Affiliated Services office, the university is able to provide resources to students such as academic support, campus and community outreach and wellness and career services.
Director of Veteran and Military Affiliated Services Jeremiah Gunderson serves as advisor to the Student Veteran Association on the 40 Acres. "Our veterans are non-traditional students," Gunderson said. "Most of our undergrads are first-generation and the national statistic for vets is 62%. The median age is 29 years old."
One of the biggest challenges that student veterans face is asking a professor for help, Gunderson said. "In the military, you don't go above your chain of command," he said. "Seeking help isn't always encouraged."
In honor of Veterans Day, we talked to faculty and students who served in the armed forces, to see how they are implementing the skills and lessons they learned in the military in their life and classroom. Hear what they had to say.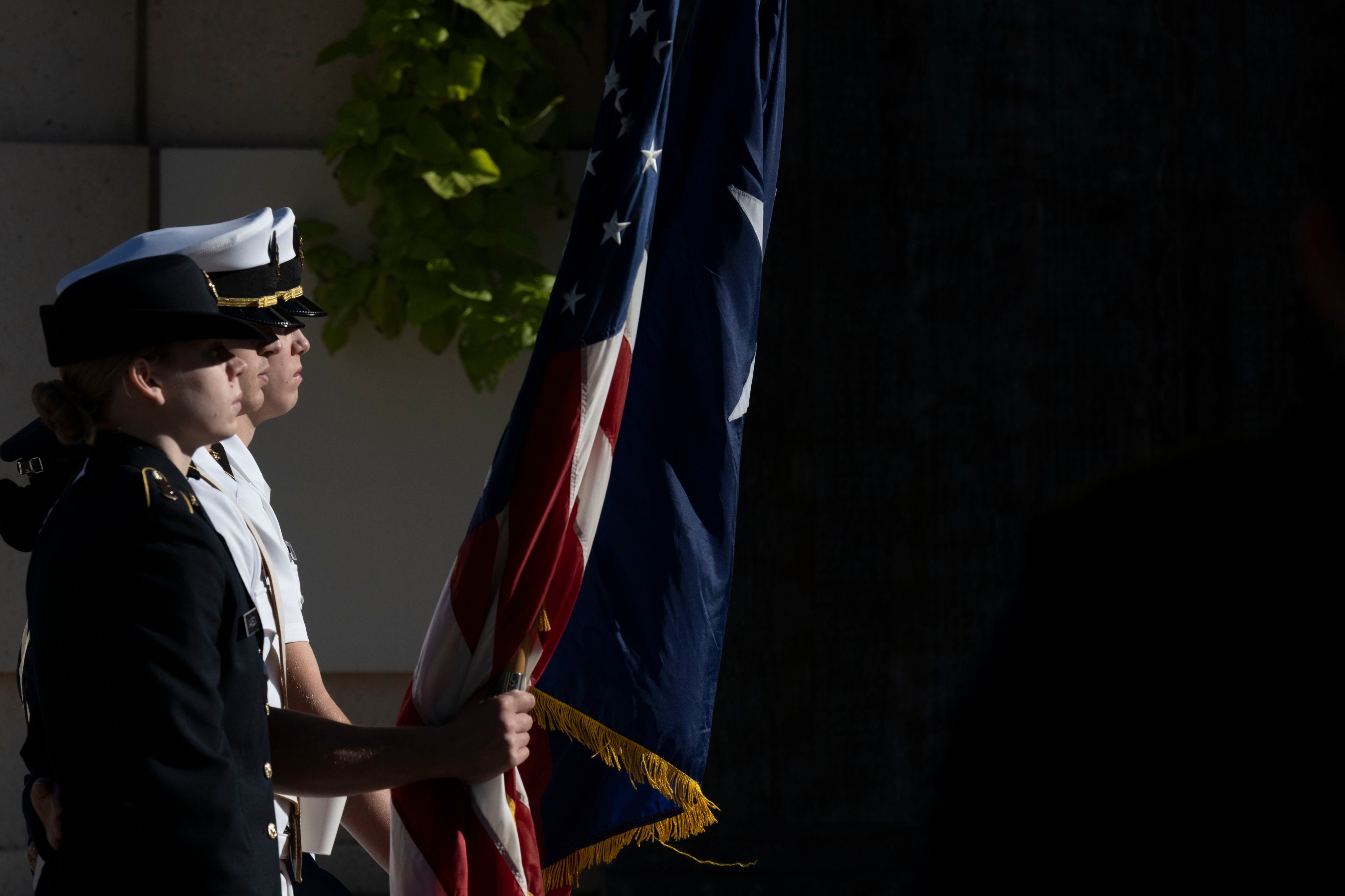 Derek Tilt
Radio-Television-Film Student
San Antonio, TX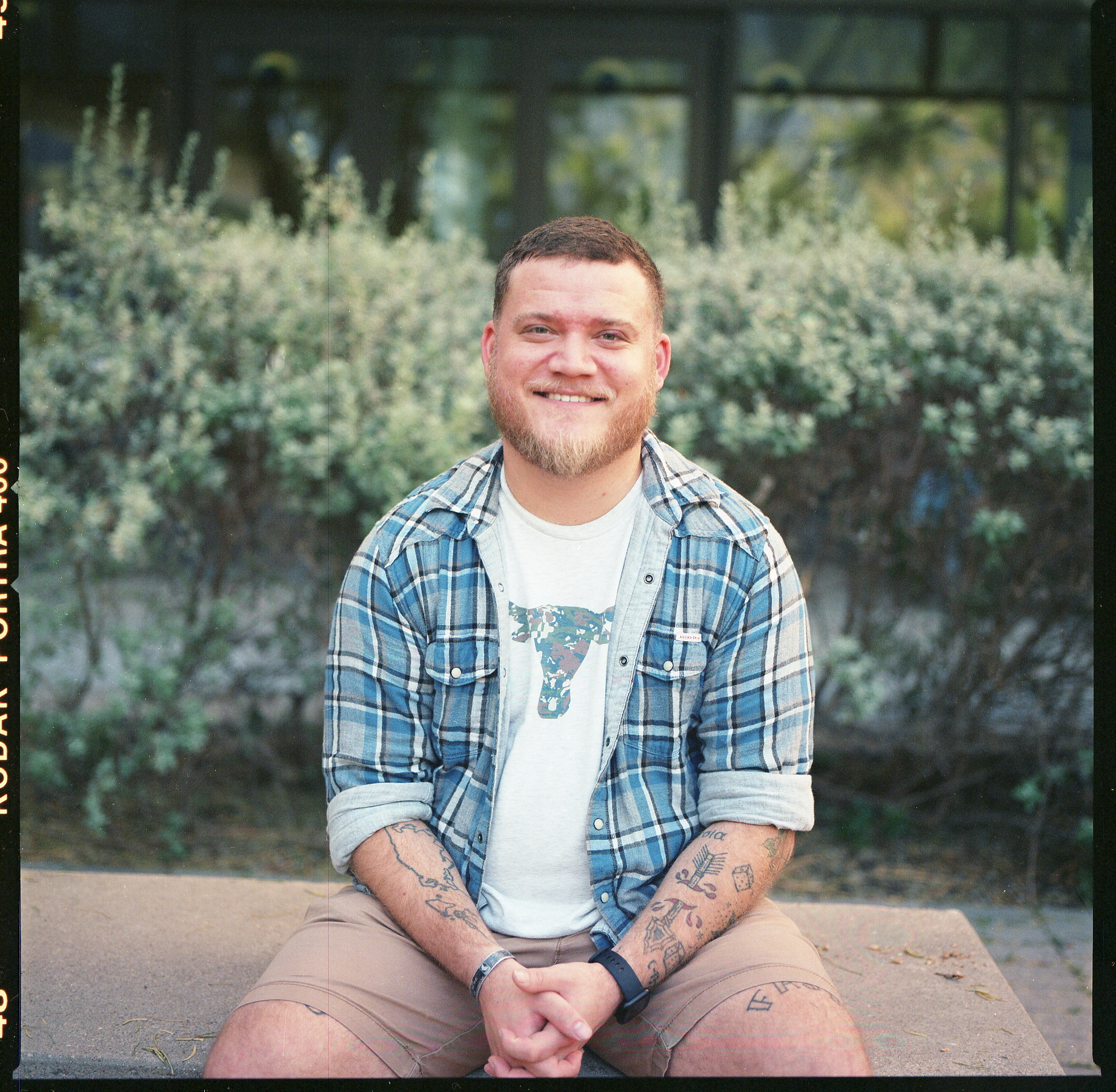 Derek Tilt was at a crossroads in his life while he was studying theology at Concordia University in Chicago. Four semesters in, he realized it was not for him and decided to join the Army in 2015.
Tilt grew up in San Antonio, and his family were all police officers or firefighters. His grandfathers and uncles also served in the armed forces. Joining the military felt like the natural route for him. He served in Afghanistan as a combat medic and was enlisted from 2015-2021. Today, Tilt is one of 509 students at The University of Texas at Austin that identify as a veteran and one of thirteen student veterans at Moody College of Communication. He is pursuing his degree in Radio-Television-Film.
"I did not know what I was getting myself into when I joined," Tilt said. "I thought it would be one big adventure. But instead, I found community while I was serving. That was one of the best things, being with your buddies 24/7. You're in the barracks together, working with them, eating with them, sleeping across the hall from each other. They were family and the camaraderie was really awesome."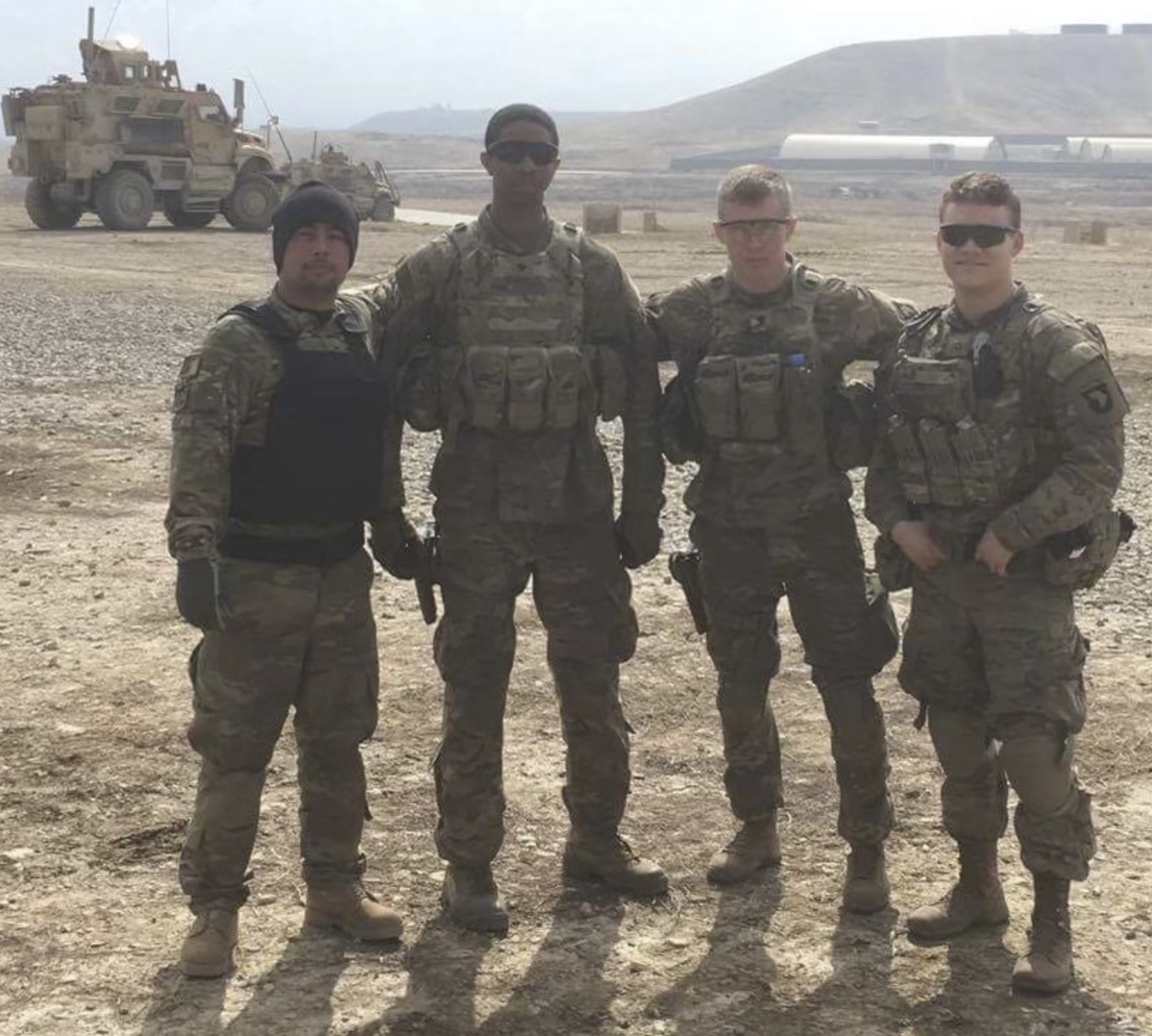 Being involved and serving as an officer with the Student Veteran Association has eased the transition from military life to civilian life for Tilt. He's able to meet other students who also served, and they attend football games together, play golf or grab a meal. The association also offers scholarship opportunities.
Tilt celebrates Veteran's Day every year, to reflect on his time in the military. "We get together with my friends and reminisce about serving, we laugh and cry together," he said.
Tilt has only been out of the military for a little over a year, and some days are harder than others as he adjusts to civilian life, he said.
During Tilt's military journey, he's met a lot of ordinary people with incredible stories. By studying RTF at Moody College, he hopes he can tell these stories, help bring them to life and hopefully make an impact on people. "I just love stories. I love hearing them, telling them and I am good at identifying great stories," he said. "Maybe I'll create a documentary one day"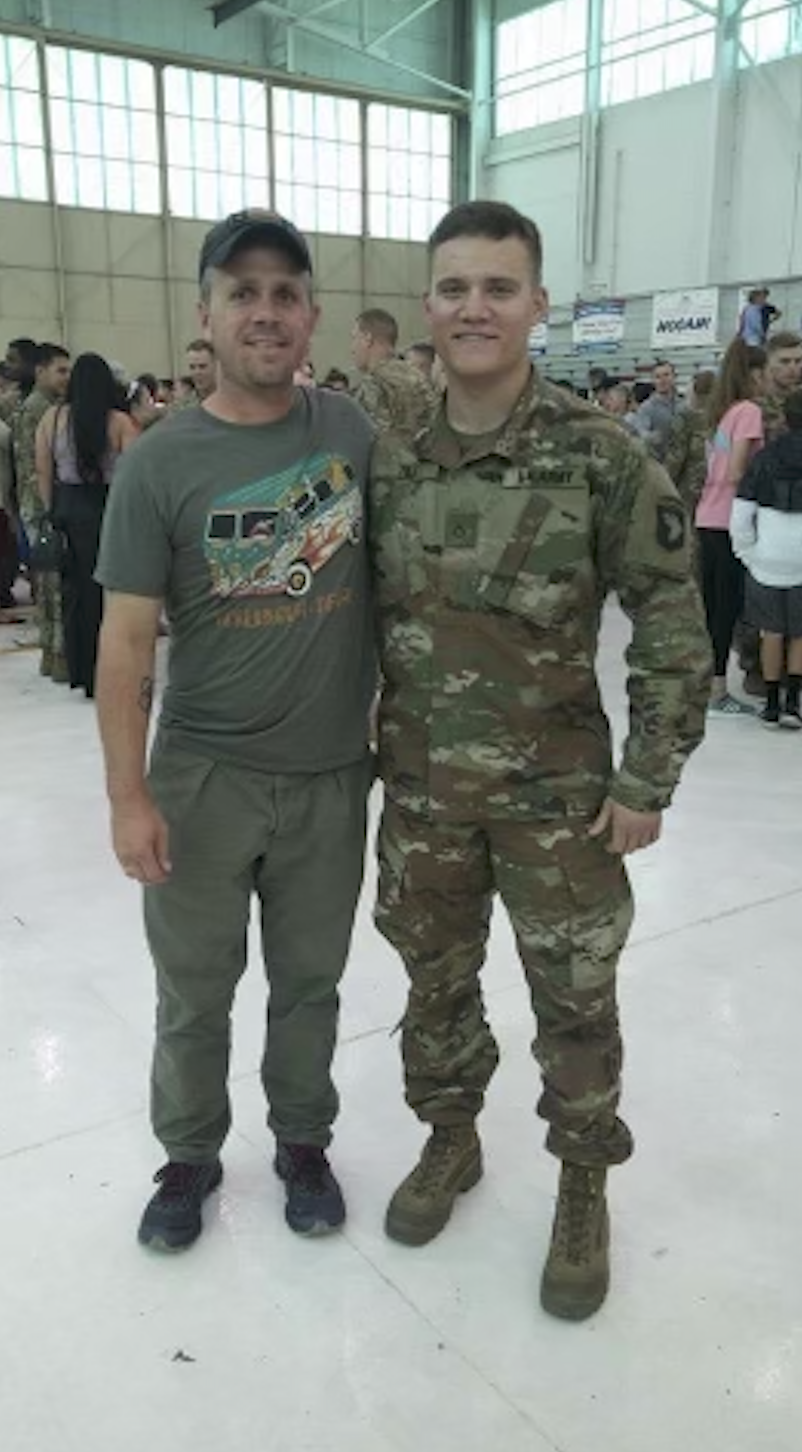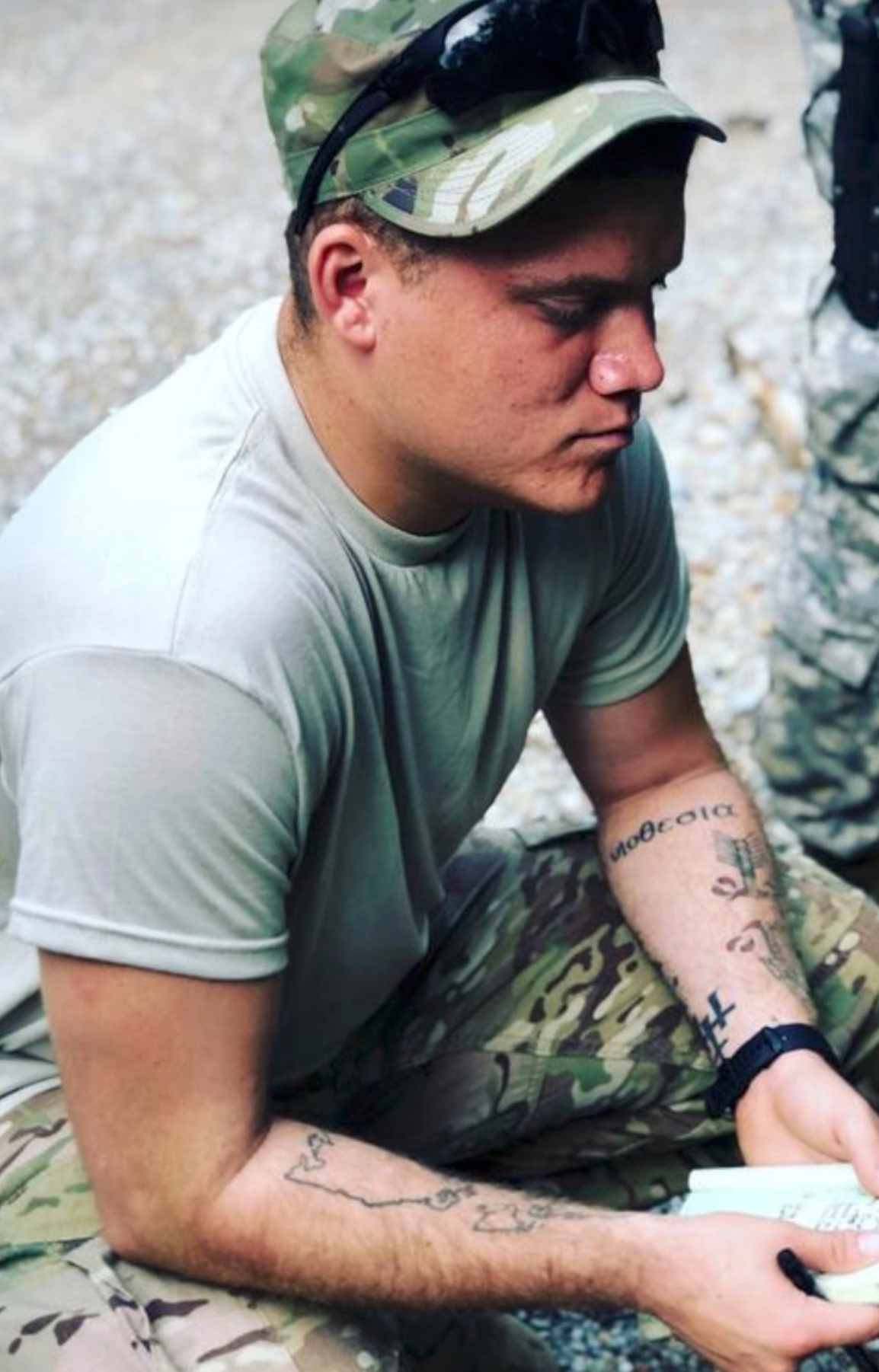 Tim Scott
Advertising and Public Relations Associate Professor of Practice
Katy, Texas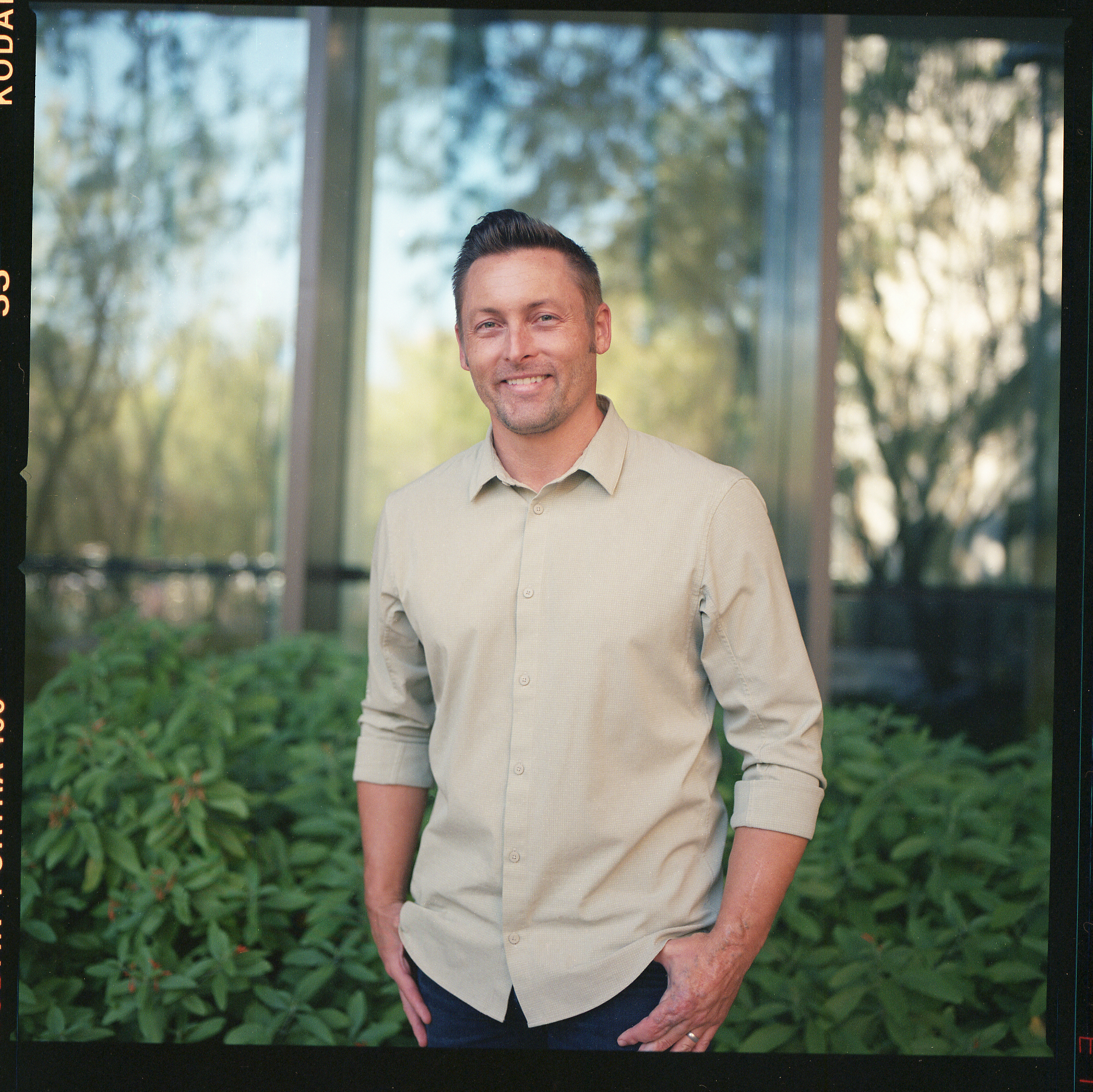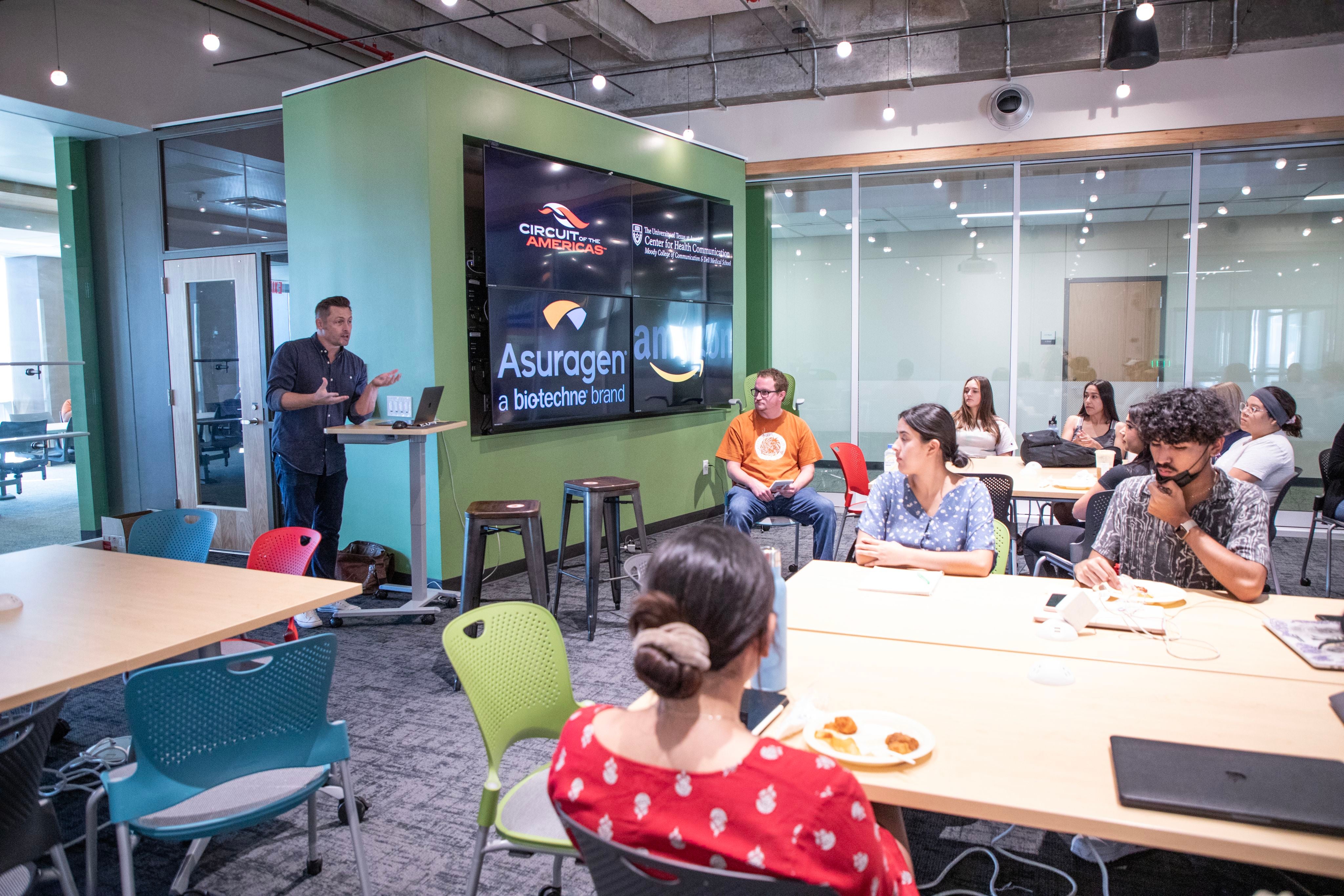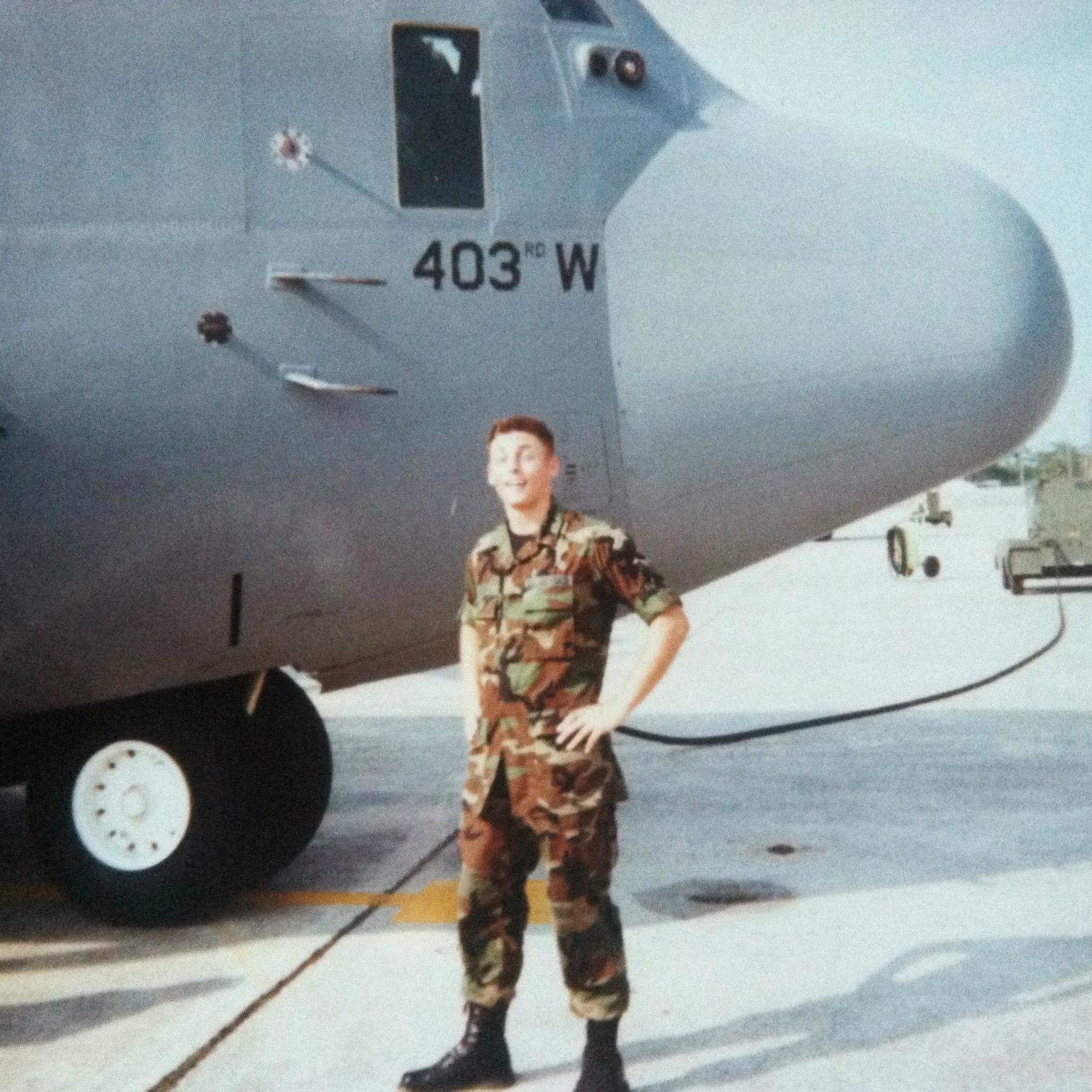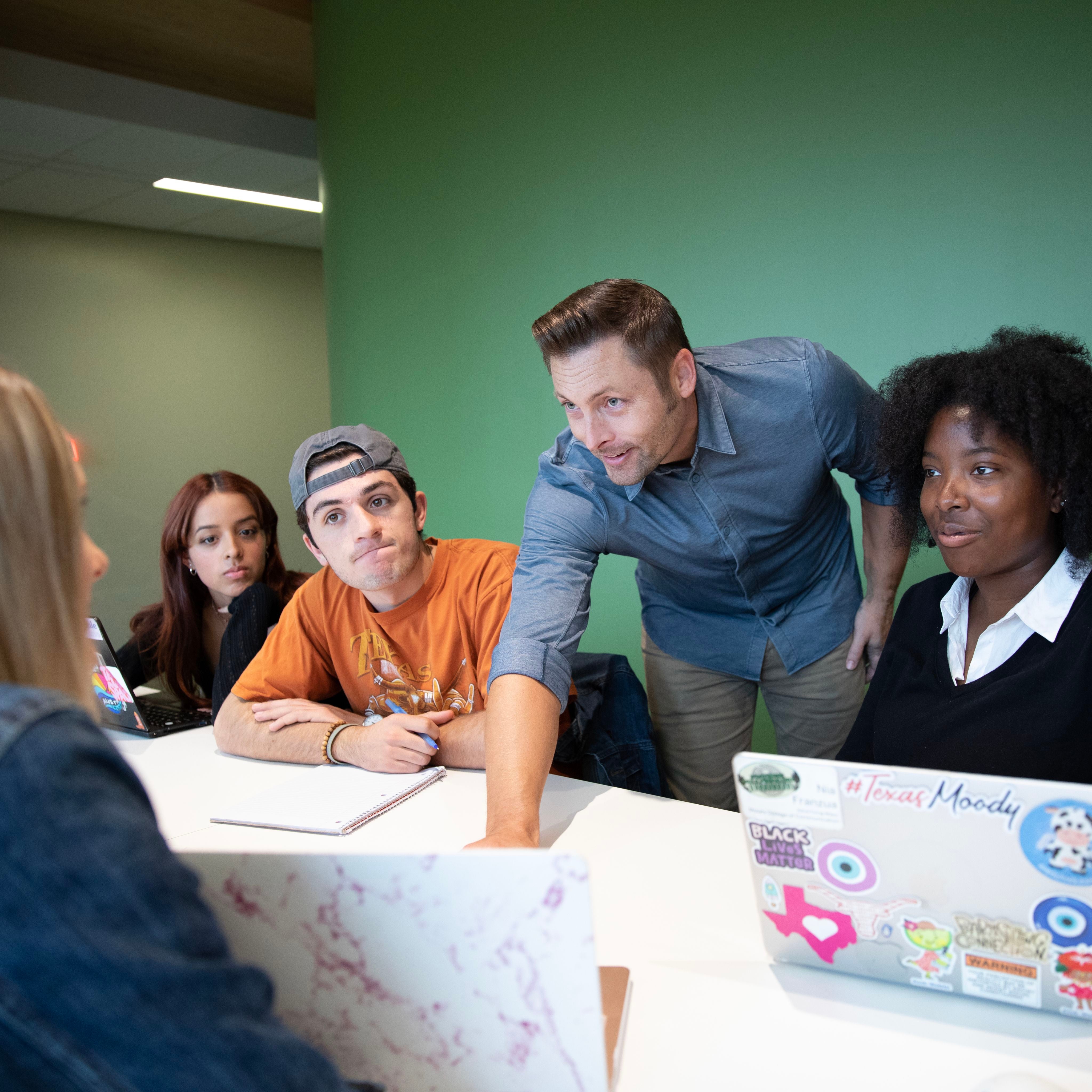 On the 4th floor of the Dealey Center for New Media, Advertising and Public Relations Associate Professor of Practice Tim Scott is leading a class on communication and corporate branding with client Pluckers, the famed wing restaurant.
Originally from Katy, Texas, Scott joined the Air Force right before September 11th, eventually becoming a flight engineer. After an accident on active duty, he decided to go back to college, earlier than he had intended. "Looking back on it, I couldn't have been happier to have gone to UT and learned the things that I learned, start my companies and kick off a whole new period of life," he said.
Today, Scott is teaching at his alma mater, Moody College, where he received his B.S. in Public Relations and his M.A. in Advertising.
For Scott, the transition from military life to civilian life was a dynamic experience. He was able to anchor his unique perspective as a vet when he was a student. "The anxiety of a test felt a little bit different versus some of the other things that I had been able to be a part of," Scott said. "That was very grounding to some degree." He faced some barriers as a student, including struggling socially as a non-traditional student and not having a large support structure that a first year student living in the dorms would. As an older student, he had to be proactive about starting conversations and meeting people.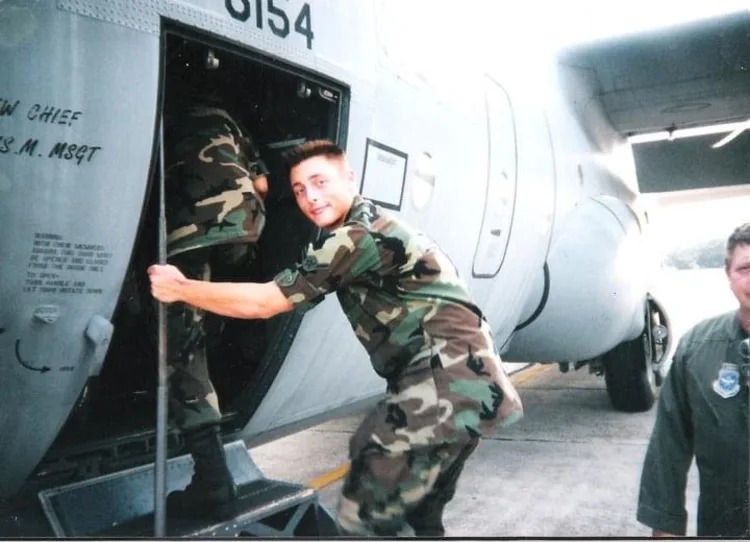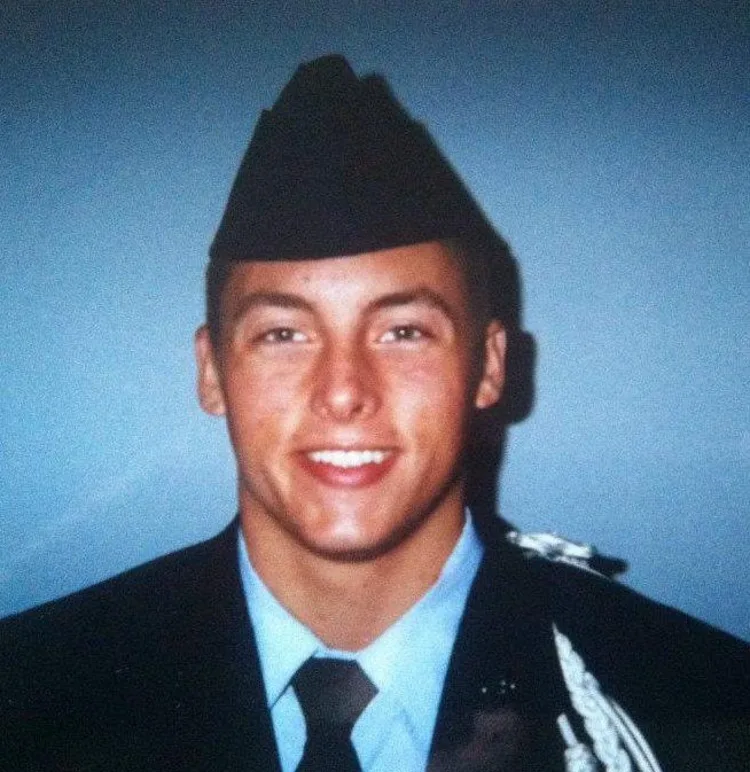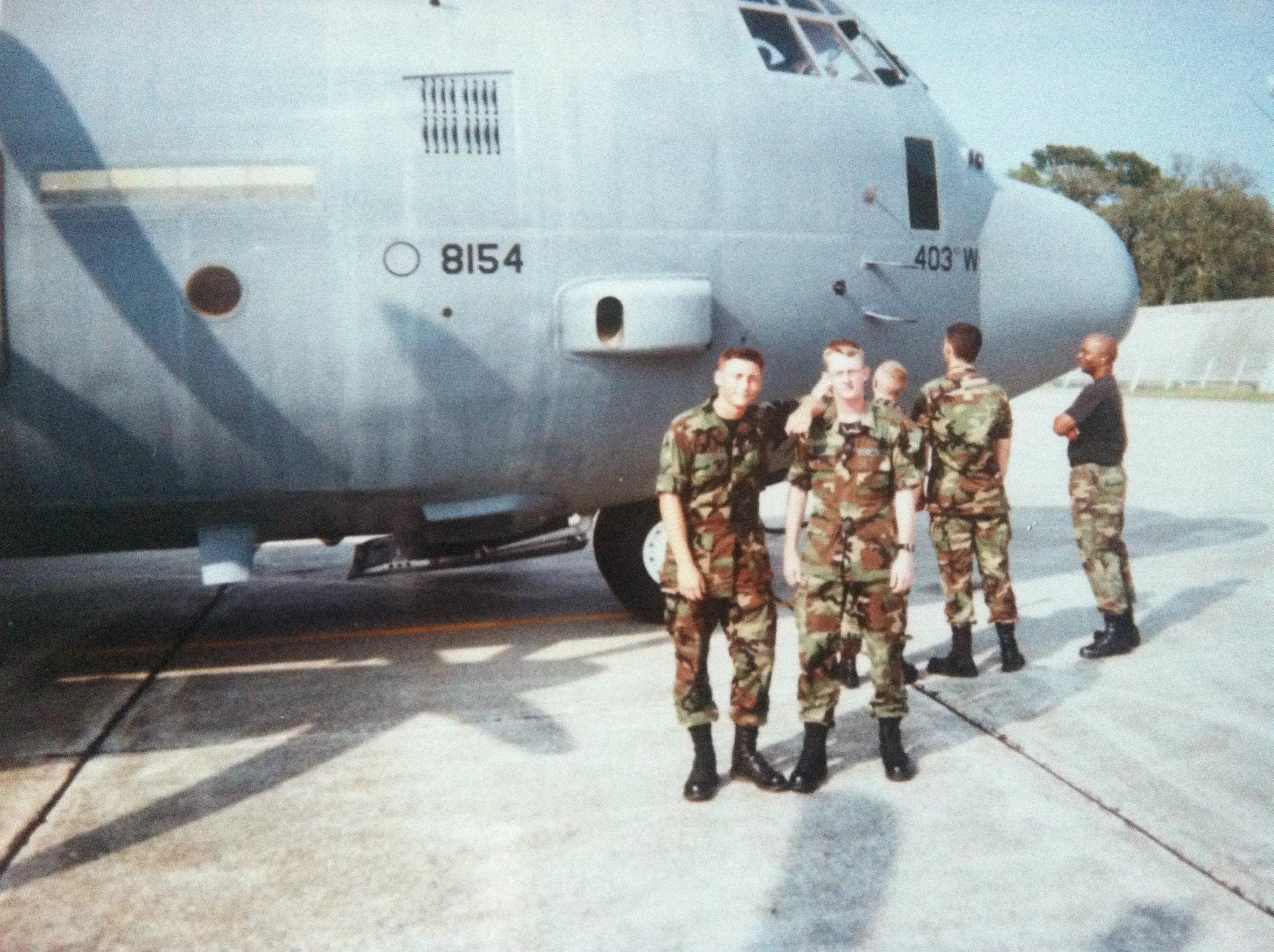 Item 1 of 3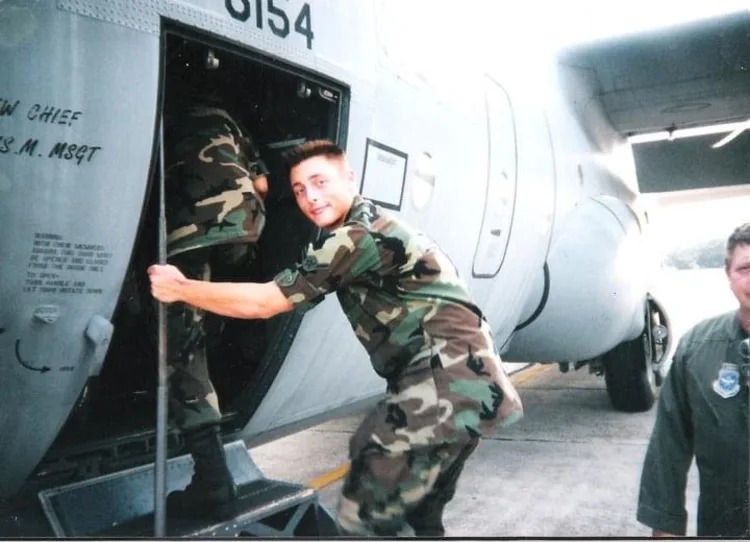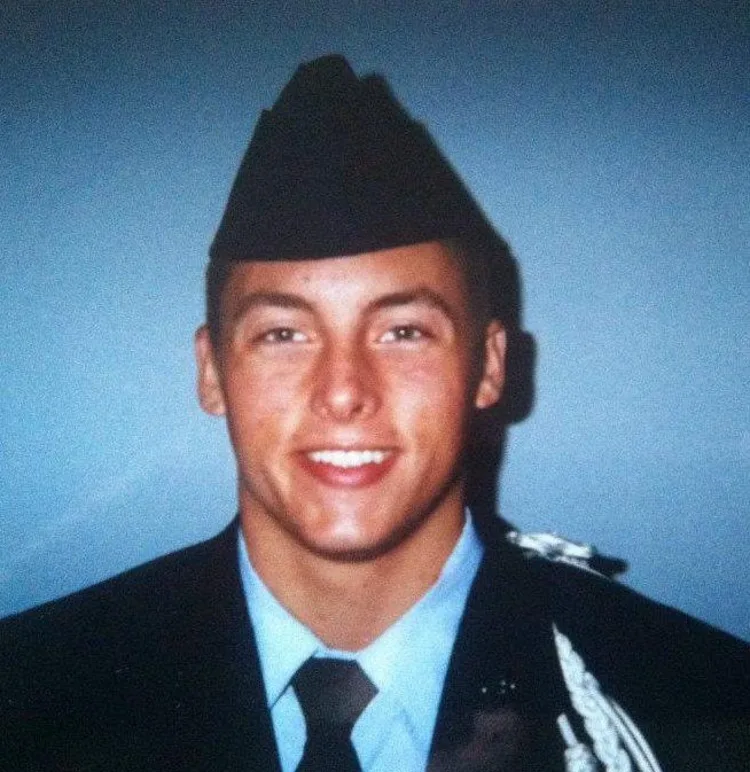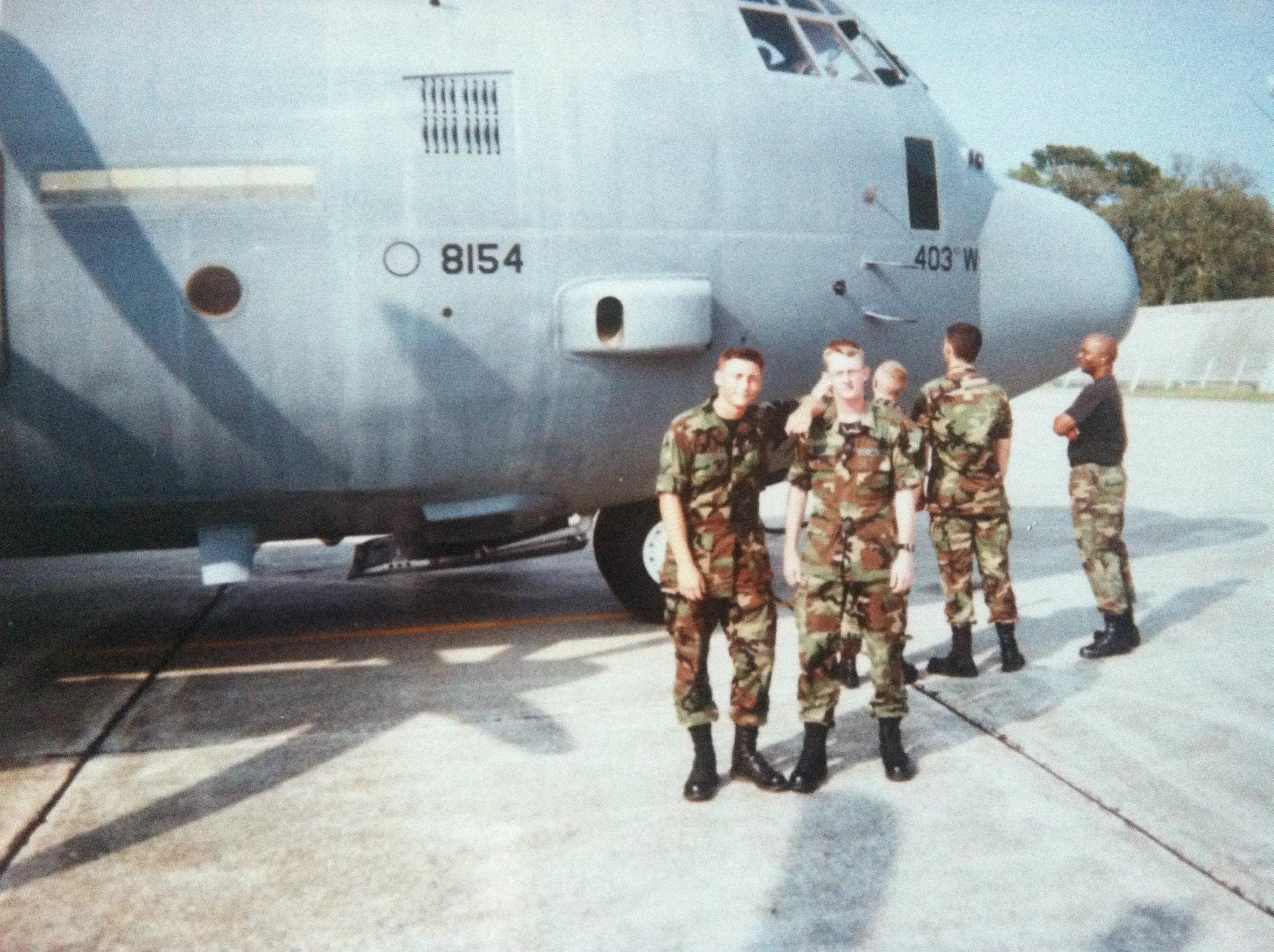 While volunteering with the nonprofit Mobile Fish & Loaves as an undergrad, Scott and his wife, Agata Scott, noticed there was an opportunity to provide warm clothing to people experiencing homelessness. They started Mitscoots Outfitters in 2012. Their mission: for every clothing item purchased, one is donated to someone in need.
Mitscoots Outfitters also provides employment opportunities to those in need that are facing housing insecurity. "Part of the whole military mindset is you're the first and last. There's nobody else that'll do this. You're the one that's supposed to do this. And taking ownership of that task was really important to me."
"Not every individual that's going through homelessness looks the same. There's a lot of unseen individuals, children, women, that don't have the ability to be outside that much. I just saw a need to impact the homeless and came up with the idea for the company."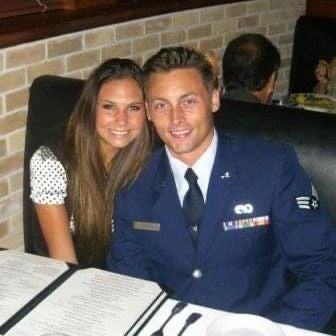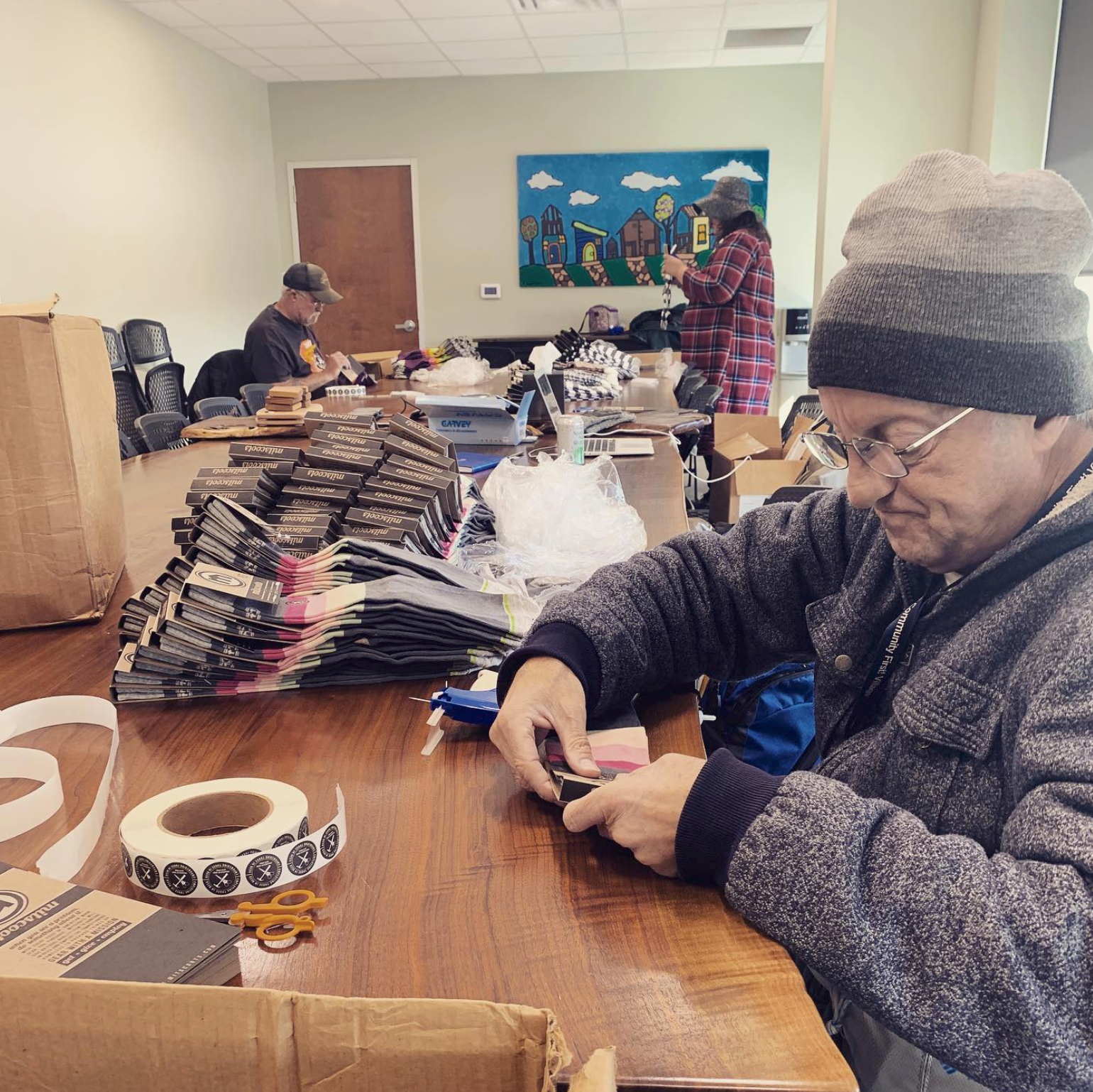 Scott celebrates Veteran's Day with his family every year with a nice meal where he'll look back at his 18-year-old self joining the military and reflect on that part of his life. "There tends to be — and it's no fault to the general public —a disconnect, for lack of a better word, that creates this sense of hero worship in a way," Scott said. "Not to say veterans are all heroes. They're fallible, just like everybody else. We did a service job, which is wonderful and selfless and probably took some sacrifice. But getting to actually know a veteran a little bit and understand that experience versus just saying, hey, happy Veterans Day."