As economies grow in Middle East and North Africa, practitioners report increase in ethical infractions

As emerging markets in the Middle East and North Africa become increasingly attractive for business opportunities, they also have become more prone to ethical infractions in advertising, according to a study released from the Moody College of Communication at The University of Texas at Austin.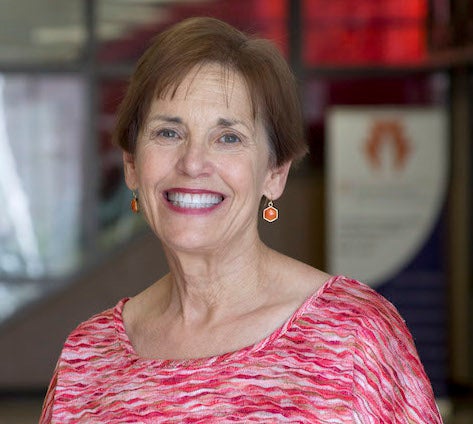 Meme Drumright
Associate Professor
Stan Richards School of
Advertising & Public Relations
A recent study published in "Consumption Markets & Culture" found that advertising practitioners in the Middle East and North Africa reported numerous examples of ethical concerns including misleading advertising claims, copyright infringement, advertisements targeting children with unhealthy food and toys, and privacy violations.
Minette Drumwright, an associate professor in the Stan Richards School of Advertising and Public Relations, and Sara Kamal, a former Ph.D. student at the Richards School, conducted interviews with 39 employees from various advertising agencies in the Middle East and North Africa to assess ethical considerations in the advertising messages themselves, as well as the business ethics of the advertising companies and organizations that produced them.
"Many of the factors that make markets in the Middle East and North Africa attractive for business also makes them ripe for ethical infractions," Drumwright said. "Proactive steps by groups of agencies, clients, and advertising trade associations are needed to create a more ethical advertising environment that will have a positive impact on consumer and business culture more broadly."
Drumwright cited several factors in Middle Eastern and North African countries that contribute to high rates of ethical infractions, including: high rates of illiteracy; lack of consumer "persuasion knowledge" regarding advertising practices and norms; laws and norms for regulating advertising that do not exist, are not enforced, or are not enforced even-handedly, and the "youth bulge" of a growing younger population.
"Many of the factors that make markets in the Middle East and North Africa attractive for business also makes them ripe for ethical infractions,"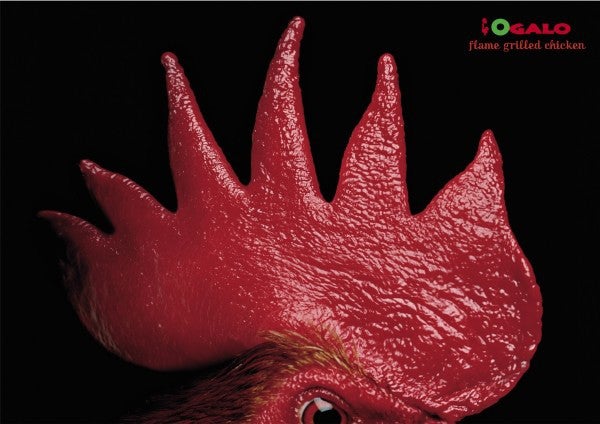 This is an original ad from
Ogalo fast food restaurant.
Drumwright and Kamal interviewed 25 individuals who worked in global agencies, 11 who worked in agencies only operating in the Middle East and North Africa and three who worked in international advertising or consumer associations.
The authors analyzed the data using an inductive methodology called "grounded theory"—a set of rigorous research procedures for qualitative research that leads to the emergence of conceptual categories.
Through the analysis, Drumwright and Kamal determined that ethical infractions occurred because of three broad factors: "macro" factors, including societal and cultural forces; "micro" factors, such as the behaviors of advertising practitioners; and "meso" factors, including the influence of organizations such as advertising agencies.
Other key findings on advertising practices in the region include:
Agencies rely largely on expatriate workers with little long-term commitment to the region.


 

Workers often move frequently among agencies and receive little mentoring.


 

Agencies' parent companies can become "addicted" to high returns and demand them perpetually.


 

Agencies often sacrifice long-term effectiveness to maintain short-term margins.


 

There is a culture in which clients demand subservience from agencies, which can lead to a "please-o-holic" approach in which agencies do whatever it takes to please clients.


 

The servant culture and the please-o-holic approach prohibit agencies from providing professional and ethical guidance.


 

Creative work often trumps ethical concerns, and practitioners do not feel responsible for ethics.


 

Advertising practitioners often develop "ethical immunities," becoming accustomed to ethical infractions over time.


 

Senior advertising practitioners often role model poor ethical behavior and are emulated by junior staff.


 
On a positive note, Drumwright said that recent social changes in the region hold the possibility to bring about increased ethical standards among advertisers.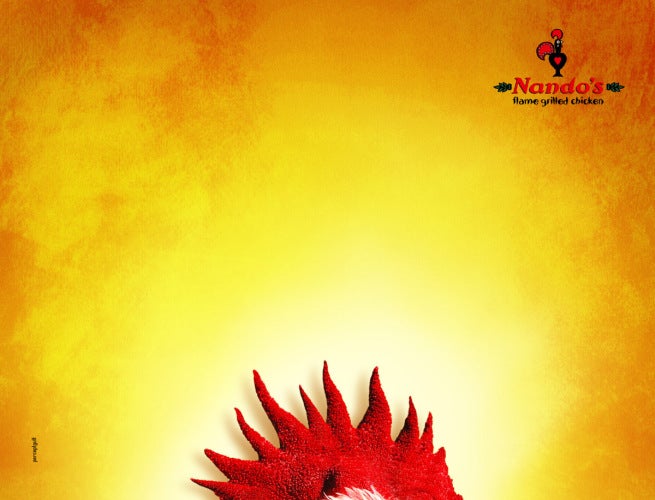 This is an alleged copycat ad from
Nando's fast food restaurant.
"Following the Arab Spring, some of our informants reported increased consumer expectations of accountability from business in the region," Drumwright said. "Some informants observed that a change in the social agenda has given way to a new breed of advertising worker —people who have higher ethical expectations for themselves and their agencies and who uses digital media to democratize advertising entrepreneurship."