Class of 1969 celebrates 50 years
Robert Estrada reflects on his Moody College student experience
Reunion Weekend on The University of Texas campus celebrates the class of 1969.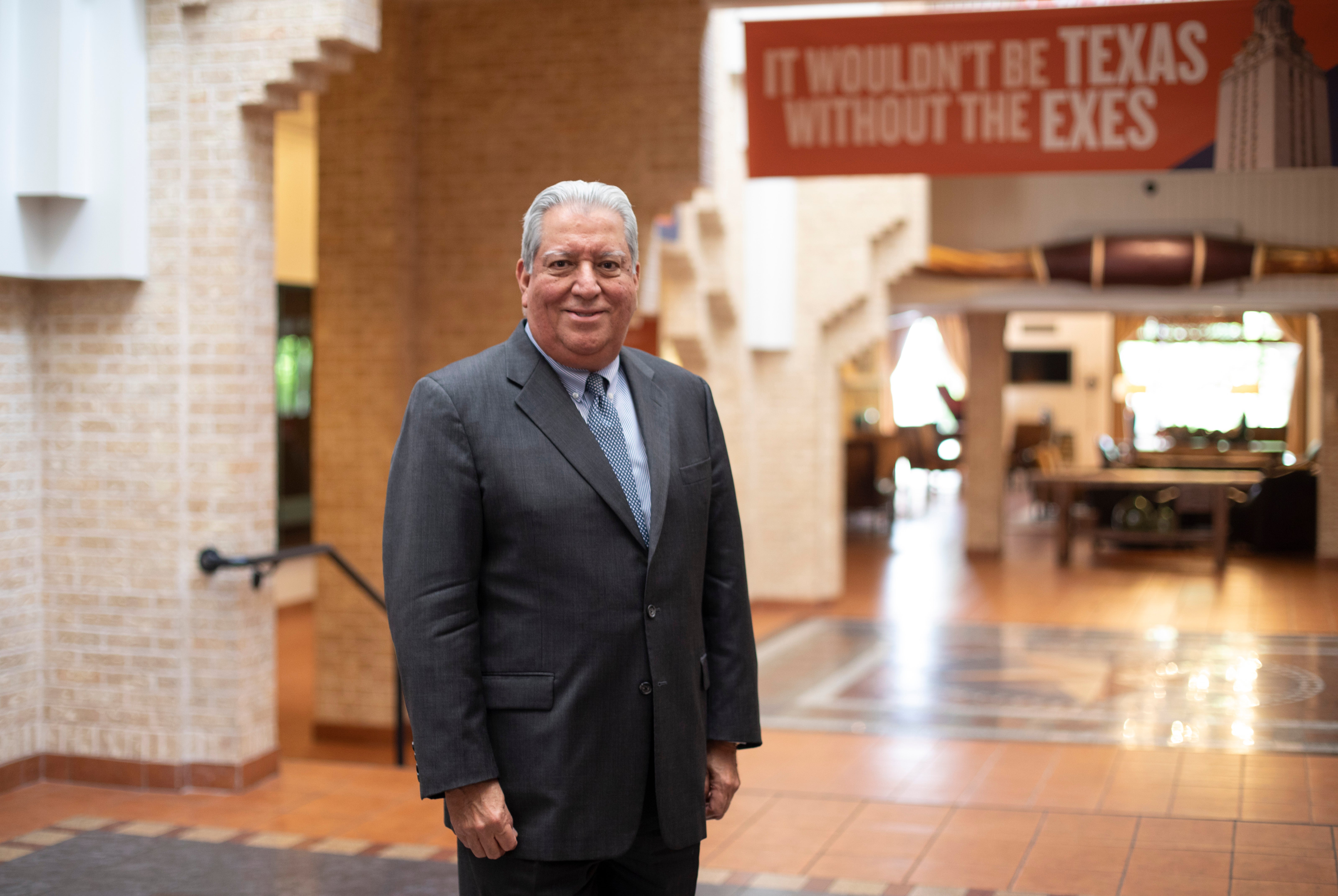 Robert Estrada graduated with a Radio-Television-Film degree during that influential year, and in the 50 years since has worked as a television news anchor, attorney and founder of an investment banking firm.
From 2001-08, Estrada served on The University of Texas System Board of Regents, and was recently appointed president-elect of the Texas Exes Alumni Association.
Estrada reflects in his own words on his student experience and the interesting journey that has unfolded in the five decades since he became a Longhorn.
---
I came up here in the fall of 1967.
There were no Longhorns before me in the family, no history or connection to The University of Texas.
As soon as I read about radio, TV, film, broadcast journalism -- and all the opportunities -- I applied. I transferred in for junior and senior year.
I always had an interest in journalism and writing, and I decided I really wanted to be a news journalist. I also had an ambition to get a law degree and practice law. I thought being a news journalist would be a lot of fun before becoming a lawyer.
---
It was a very interesting time to be on any college campus.
I was in the Armed Forces Reserve, Air Forces Reserve. In 1968, 1969, not a lot of students at UT had short crew cut hair. There were a lot of student protests about the war in Vietnam. I made friends with everybody and had friends with people on all sides.
It was a very fascinating time for our country and then the summer of 1969, when we landed on the moon. The whole space program was fascinating. As a news person, I followed every single day.
---
I graduated in May 1969.
The dean, DeWitt Reddick, recommended me for an internship as a television news intern at WFAA-Channel 8 in Dallas. I went up there for the summer and worked in the news department. I'll never forget the day Neil Armstrong landed on the moon. The big newsroom had this whole wall of screens that were programmed together to be a super screen. We watched, literally all of us, listening to all the networks. All three networks were on the big screen. I had a lump in my throat, and we all cheered when he stepped on the moon. I remember it like it was last night.
It is interesting the way my life evolved. My news reporting career lasted less than a year after I graduated. I had all these plans to be on TV for four or five years. I went to work in Harlingen after that summer in Dallas. I was on the air every night. People stopped me at the grocery store. I worked there less than a year, and I got contacted to interview for a job in Austin, Texas in the spring of 1970. I told my boss at the TV station, "I'm resigning because I got this job offer that seems so exciting that I want to take it."
The job I took was to work in a political campaign in Texas. It was 1970, and a congressman from Houston was running for United States Senator. I went to work in the spring of 1970 for George H.W. Bush. When he became president in 1989, they asked me to be on the White House staff and work on presidential appointments.
The best advice is to have goals in your life. Sit down and think about what you want to accomplish and how to get there. Follow through, even if it takes longer than you thought.
Work hard to start giving back to those coming after you.