Sports Communication Graduate Certificate
The Graduate Certificate in Sports Communication will provide you the foundation and specialization to succeed in a variety of sports communication careers. Students will focus on practical, real-world skills for communicating in an increasingly complex and diverse sports landscape.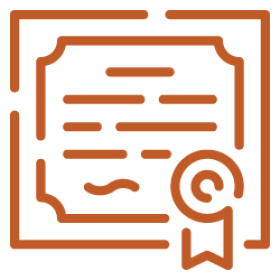 5 Courses Earn Certificate
Face-to-Face Instruction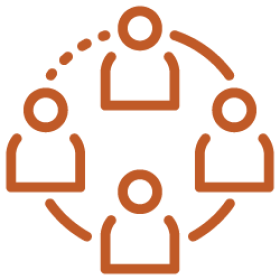 Cohort Based Program
Build Essential Communication Skills to Advance Your Goals
The

Graduate Certificate in Sports Communication

is a stackable graduate certificate designed to help students build in-demand skills and succeed in an increasingly complex sports communication industry.

Open to students who have completed a bachelor's degree in any field, this stackable graduate certificate, completed in just one year, offers students a curriculum designed to prepare them for an

ever-changing

communication landscape. Taught by renowned faculty from the top-ranked Moody College of Communication, students will be enriched, challenged, and inspired.
Key Skills and Competencies You Will Learn
Content creation and storytelling

Current and emerging social media

Personal branding

Video and audio production

Negotiation and sponsorships
How It Works
Take five total courses in sports communication in a one-year period

Engage with peers in your cohort for team collaboration and networking

Interact face-to-face with award-winning faculty
Course offerings
Political and Crisis 

Communication in Sports

Sports Audio and Video Storytelling

Negotiation in Sports

Personal Identity Branding

Social Media Strategies
You can view and download the complete 22-23 student handbook at this link. 
Stackable certificate can apply toward an Option III Master's degree
Stack graduate certificates to earn a Master's Degree. Students who successfully complete the Sports Communication Graduate Certificate or the Strategic Communication Graduate Certificate can apply those credits to the Option III Strategic Communication master's degree if accepted into the program.
How to Apply
You must apply using the state application system ApplyTexas (goapplytexas.org) and submit:
• A resume
• One letter of recommendation
• A statement of purpose (maximum of 1000 words) expressing your interest in the program, your goals and what you hope to gain from and contribute to the program
• Transcripts from all undergraduate institutions attended
All applicants must meet the University of Texas at Austin Graduate School admission requirements. Applicants must have earned a bachelor's degree from an accredited institution, or be on track to graduate before enrolling in the certificate.
Bachelor's degree in any field

GPA of at least 3.0 on a 4-point scale, though conditional admission may be possible for GPAs under 3.0 in extenuating circumstances

For international applicants only, TOEFL score of at least 79 or IELTS score of at least 6.5

Please note, t

he Communication Studies Stackable Graduate Certificate programs do not meet the U.S. government requirements for students to be eligible for an F-1 or J-1 student visa. However, international applicants on an eligible non-student VISA are welcome to apply.
Applications are accepted through the GoApplyTexas website. After completing the data entry sections and paying the application fee, applicants must upload supporting documents on their MyStatus page. 
Additional documents required:
Official transcripts, dated one year or less, from all four-year institutions attended

Resume

Personal Statement of no more than 1000 words

Letter of Recommendation: 1 required / 1 maximum

Official 

TOEFL

 scores taken within the past two years (for International Applicants only)
All required documents must be submitted electronically to the MyStatus Check. This page will become available to you approximately two days after you complete your online application at GoApplyTexas.
The Admissions Committee for the

Sports Communication stackable graduate certificate

will review complete applications after the deadline. All additional documents must have been uploaded in order for the committee to consider the application. Partial applications will not be reviewed.

Admitted applicants will be notified by email from the Department of Communication Studies. They will also receive official e-letters from the Graduate and International Admissions Center with instructions on how to check your application Status Check page for your admission decision from the Office of Graduate Studies.

Both the Department of Communication Studies and the Office of Graduate Studies must accept applicants before they can enroll.

Please note, t

he Communication Studies Stackable Graduate Certificate programs do not meet the U.S. government requirements for students to be eligible for an F-1 or J-1 student visa. However, international applicants on an eligible non-student VISA are welcome to apply.
Program Costs and Financial Aid
Students in the program pay a flat program fee of $22,500 for the entire certificate.
For students starting the program in August 2022 or January 2023:
Three courses   $13,500
Two courses      $  9,000
Total:                 $ 22,500
A non-refundable $1,000 deposit is required when applicants accept an offer of admission. This amount is credited toward your first semester's program costs. Each semester's tuition and fees are due approximately 4-6 weeks before the semester starts. Students will receive an exact due date when they are billed. After that date, a $100 late fee will be charged each week for non-payment
Non-degree-seeking students in an Option III program are not eligible for federal financial aid. They may be eligible for some private sector loans. Questions about financial aid should be directed to Texas One Stop.
3/1/23
International Application Due (for Fall 2023 Admission)
4/15/23
Domestic Application Due (for Fall 2023 admission)
9/1/23
International Application Due (for Spring 2024 Admission)
10/15/23
Domestic Application Due (for Spring 2024 Admission)