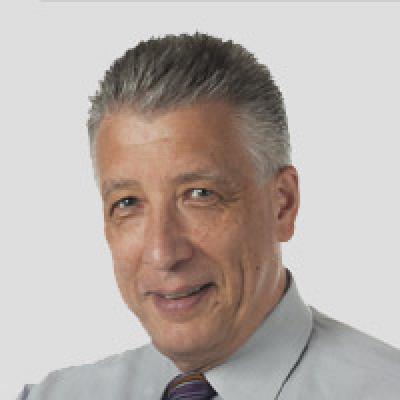 ---
School of Journalism and Media
Email:
Phone:
Tracy Dahlby joined the faculty as professor and holder of the Frank A. Bennack, Jr. Chair in Journalism in 2006 after a career mainly spent in international reporting. His interests at the University of Texas at Austin include examining the role of journalistic storytelling in a time of digital revolution, and in helping students cope with and benefit from the changes.
Dahlby's latest book is "Into the Field: A Foreign Correspondent's Notebook," a memoir of long-distance reporting published by the University of Texas Press in October 2014. He is currently collaborating with photojournalist and fellow faculty member Eli Reed on "The Symphony of Frank," a feature-length documentary film.
In 2009, Dahlby founded Reporting Texas, a program that today serves as a hub for the School of Journalism's professional practice curriculum and platform for editing and publishing its best reporting work.
Other self-authored courses Dahlby has taught include "Reporting the World: A Critical Examination of the U.S. News Media" and two courses for Senior Fellows, the Moody College of Communication's honors program: "Travelers' Tales: The Art & Craft of Observing the World" and "Storytelling in Digital Times," an examination of the evolution of human storytelling. Dahlby also created "Reporting China: A Foreign Correspondent's Workshop," a month-long apprentice-style field course he taught in China in 2008, 2009 and 2011.
Each fall, Dahlby teaches Fundamental Issues in Journalism, a large lecture-style course that serves as the gateway for the undergraduate journalism major and a primer for majors and non-majors alike on how journalists think and work.
In 2012, the University of Texas System recognized Dahlby with its Regents' Outstanding Teaching Award. In 2016, Alcalde alumni magazine named him to its "Texas Ten" top professors list as selected by Texas Exes alumni. In 2017, he was inducted into UT-Austin's Academy of Distinguished Teachers. In 2018, Dahlby was honored with a Dads' Association Centennial Teaching Fellowship and the Moody College of Communication Teaching Excellence Award.
Dahlby spent 13 years living in Asia, where he served as Tokyo bureau chief for The Washington Post and Newsweek, respectively. In 1987, he became managing editor of Newsweek International in New York, where he helped direct and coordinate worldwide news coverage before leaving in 1988 to embark on an independent career. As a regular contributor to National Geographic magazine between 1993 and 2002, Dahlby specialized in writing about Asia. His book about Islamic fundamentalism in Indonesia, "Allah's Torch: A Report from Behind the Scenes in Asia's War on Terror," was published in 2005 by William Morrow.
Dahlby was Series Director and co-creator of "The Fifties," an eight-hour documentary miniseries based on author David Halberstam's best-selling history of America's signature decade that debuted on The History Channel in 1997. He won a national Sports Emmy Award for his role in producing "SportsCentury," a series first airing on ESPN in 1999 that examined the lives of the great athletes of the 20th century. Dahlby served as Special Correspondent for "The Pacific Century," an award-winning series that debuted on PBS in 1992.
Dahlby won an Overseas Press Club Award for Newsweek's team coverage of South Korea's rise as a trading power in the 1980s. As a member of another Newsweek reporting team, he helped produce "The End of the World That Was: Six Lives in the Atomic Age," a book about the atomic-bombings of Hiroshima and Nagasaki. He is coauthor with B.H. Kean, M.D., of "MD: One Doctor's Adventures Among the Famous and Infamous From the Jungles of Panama to a Park Avenue Practice."
Dahlby graduated with a Bachelor of Arts in Japan Regional Studies (focus on history), summa cum laude, Phi Beta Kappa, from the University of Washington in Seattle in 1972. He received a Master of Arts in Regional Studies-East Asia from Harvard University in 1976. He studied intensive Japanese at the Inter-University Center in Tokyo, a program administered by Stanford University, in 1973-1974, and became a research fellow at the University of Tokyo's faculty of law the following year. He started his journalistic career as a reporter for the AP-Dow Jones Economic Report in Tokyo in 1976 before becoming Tokyo correspondent for the Hong Kong-based Far Eastern Economic Review.
Dahlby was a visiting professor of journalism at Eugene Lang College, the New School for Liberal Arts, in New York City during the 2005-2006 academic year. He served as director of the School of Journalism at UT-Austin from 2008 to 2010.
Immersive Reporting
Long-Form Journalism
Reporting Global Issues