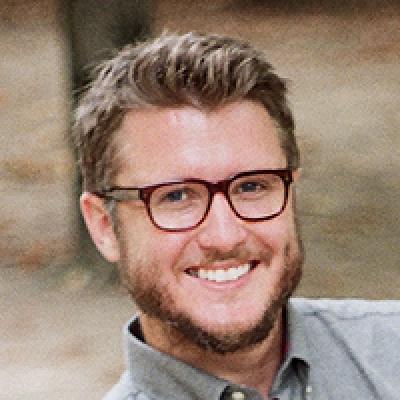 ---
School of Journalism and Media
Office:
DMC 3.388
Samuel C. Woolley is an assistant professor in the School of Journalism and an assistant professor, by courtesy, in the School of Information--both at the University of Texas at Austin. He is also the project director for propaganda research at the Center for Media Engagement (CME) at UT. 
Woolley is currently a research associate at the Project for Democracy and the Internet at Stanford University. He has held past research affiliations at the Oxford Internet Institute, University of Oxford and the Center for Information Technology Research in the Interest of Society (CITRIS) at the University of California at Berkeley. 
Woolley's research is focused on how emergent technologies are used in and around global political communication. His work on computational propaganda—the use of social media in attempts to manipulate public opinion—has revealed the ways in which a wide variety of political groups in the United States and abroad have leveraged tools such as bots and trending algorithms and tactics of disinformation and trolling in efforts to control information flows online. His research on digital politics, automation/AI, social media, and political polarization is currently supported by grants from by Omidyar Network (ON), the Miami Foundation, and the Knight Foundation. His past research has been funded by the Ford Foundation, the Hewlett Foundation, the Open Society Foundations, the New Venture Fund for Communications, and others.
His latest book, The Reality Game: How the Next Wave of Technology Will Break the Truth, was released in January 2020 by PublicAffairs (US) and Octopus/Endeavour (UK). It explores the ways in which emergent technologies--from deep fakes to virtual reality--are already being leveraged to manipulate public opinion, and how they are likely to be used in the future. He proposes strategic responses to these threats with the ultimate goal of empowering activists and pushing technology builders to design for democracy and human rights. 
He is currently working on two other books. Manufacturing Consensus (Yale University Press) explores the ways in which social media, and automated tools such as bots, have become global mechanisms for creating illusions of political support or popularity. He discusses the power of these tools for amplification and suppression of particular modes of digital communication, building on Herman and Chomsky's (1988) integral work on propaganda. His other book, co-authored with Nicholas Monaco, is titled Bots (Polity) and is a primer on the ways these automated tools have become integral to the flow of all manner of information online.
Woolley is the co-editor, with Philip N. Howard (Oxford) of Computational Propaganda: Political Parties, Politicians, and Political Manipulation on Social Media, released in 2018 by the Oxford Studies in Digital Politics series at Oxford University Press. This volume of country specific case studies explores the rise of social media--and tools like algorithms and automation--as mechanisms for political manipulation around the world. He has published several peer-reviewed articles, book chapters, and white papers on emergent technology, the Internet and public life in publications such as the Journal of Information Technology and Politics, the International Journal of Communication, A Networked Self: Platforms, Stories, Connections, The Political Economy of Robots: Prospects for Prosperity and Peace in an Automated 21st Century, The Handbook of Media, Conflict and Security, and Can Public Diplomacy Survive the Internet? Bots, Echo Chambers and Disinformation.  
Woolley is the founding director of the Digital Intelligence Lab, a research and policy oriented project at the Institute for the Future—a 50-year-old think-tank located in Palo Alto, CA. Before this he served as the director of research at the National Science Foundation and European Research Council supported Computational Propaganda Project at the Oxford Internet Institute, University of Oxford. He is a former resident fellow at the German Marshall Fund's Digital Innovation Democracy Initiative and a former Belfer Fellow at the Anti-Defamation League's Center for Science and technology. He is a former research fellow at Jigsaw, Google's think-tank and technology incubator, at the Center Tech Policy Lab at the University of Washington's Schools of Law and Information, and at the Center for Media, Data and Society at Central European University. 
His public work on computational propaganda and social media bots has appeared in venues including Wired, the Guardian,TechCrunch, Motherboard, Slate, and The Atlantic. For his research, Woolley has been featured in publications such as the New York Times, the Washington Post, and the Guardian and on PBS' Frontline, BBC's News at Ten, and ABC's Today. His work on computational propaganda and bots has been presented to members of the U.S. Congress, the U.K. Parliament, NATO, and others. His Ph.D. is in Communication from the University of Washington. His website is samwoolley.org and he tweets from @samuelwoolley. 
Propaganda
Emerging Media
Automation