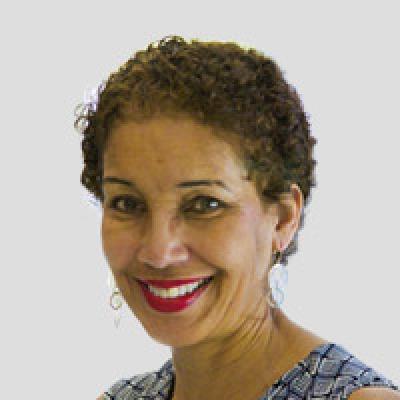 ---
School of Journalism and Media
Email:
Phone:
Office:
DMC 3.310
Paula M. Poindexter, professor of journalism and media at The University of Texas at Austin, has published five books, including the 2018 second edition of Millennials, News, and Social Media: Is News Engagement a Thing of the Past?. Poindexter's books and journal articles, as well as her book chapters, essays, encyclopedia entries, and guides that address news audiences, news engagement and literacy, journalism practice, diversity in news, and voting, are informed by her professional experience at the Los Angeles Times and KPRC-TV, the NBC-affiliate in Houston.
A Ph.D. from Syracuse University's S.I. Newhouse School of Public Communications, Poindexter is the recipient of several prestigious national awards and honors that have recognized her research, leadership, service, and teaching. During her 2013-2014 term as president of AEJMC, the largest association of journalism and communication educators, media professionals, and graduate students, Poindexter founded News Engagement Day and she proposed and co-chaired AEJMC's first-ever International Regional Conference in Santiago, Chile.  Poindexter's other presidential initiatives include Scholarsourcing, a joint book-publishing venture with an international book publisher, and the News Audience Research Paper Award, which encourages and recognizes with a $1,000 cash prize and certificate, new research that provides insight about news consumers.
While chair of the Standing Committee on Research of the Association for Education in Journalism and Mass Communication (AEJMC), Poindexter proposed and developed the Tankard Book Award.  Poindexter also spearheaded AEJMC's Recommended Ethical Research Guidelines. 
Poindexter has created seven courses for the School of Journalism and Media and she has chaired 10 Ph.D. dissertations. Additionally, Poindexter chaired the fundraising committee for the Maxwell McCombs Graduate Student Research Publishing Award Endowment.  After reaching the fundraising goal of $25,000, a permanent endowment was established in the Moody College of Communication to provide cash awards for School of Journalism Ph.D. and master's students who publish articles in academic journals. She now co-chairs the Maxwell McCombs Graduate Student Research Publishing Award. During the five years that she directed UT's journalism graduate program, she was twice nominated for Outstanding Graduate Advisor at the University of Texas at Austin.
In addition to serving as the 2013-2014 President of AEJMC, Poindexter is the 2016 recipient of AEJMC's Eleanor Blum Distinguished Service to Research Award and the 2009 Inaugural Recipient of the Lionel C. Barrow Jr. Award for Distinguished Achievement in Diversity Research and Education. Since founding News Engagement Day, Poindexter has served as the Chair of AEJMC's News Engagement Committee which plans News Engagement Day which is held the first Tuesday in October. In 2018, AEJMC's MAC (Minorities and Communication) Division honored Poindexter by naming its new faculty and student grant the Dr. Paula M. Poindexter Research Grant.
An advocate for Millennial and Gen Z news engagement, Poindexter is also the co-founder and editor of "Millennials and News," a daily curated source of news that is used in journalism and media classes. She has been interviewed by and quoted in a variety of news outlets, including in the Washington Post article, "Young adults use their phones 6 hours a day but barely touch their news apps, a study shows. Here's why."
News audience
News literacy and engagement
Diversity in news
Paula M. Poindexter, Millennials, News, and Social Media:  Is News Engagement a Thing of the Past? NY:  Peter Lang Publishing, Second Edition, 2018 (216 pages) (ISBN: 978-1-4331-5003-6).
Paula M. Poindexter, News for a Mobile-First Consumer, NY: Peter Lang Publishing, Inc., 2016. (272 pages) (ISBN: 978-1-4331-2840-0).
Paula M. Poindexter, "Audience Studies, "The International Encyclopedia of Journalism Studies. Tim P. Vos and Folker Hanusch (General Editors), Dimitra Dimitrakopoulou, Margaretha Geertsema-Sligh and Annika Sehl (Associate Editors). © 2019 John Wiley & Sons, Inc. Published 2019 by John Wiley & Sons, Inc. DOI: 10.1002/9781118841570.iejs0015
Paula M. Poindexter, "African-American Images in the News: Understanding the Past to Improve Future Portrayals" in Susan Dente Ross and Paul Lester, Images that Injure, 3rd edition. Praeger/PSI, 2011, 107-120.
Paula M. Poindexter, Don Heider, and Maxwell McCombs, "Watchdog or Good Neighbor? The Public's Expectations of Local News." The Harvard International Journal of Press/Politics, 11(1):77-88 (Winter 2006). (Refereed)
Don Heider, Maxwell McCombs, and Paula M. Poindexter, "What the Public Expects of Local News: Views on Public and Traditional Journalism. Journalism & Mass Communication Quarterly. 82: 952-967 (Winter 2005). (Refereed)
Paula M. Poindexter, Laura Smith, and Don Heider, "Race and Ethnicity in Local Television News: Framing, Story Assignments, and Source Selections," Journal of Broadcasting & Electronic Media 47:524-536 (December 2003). (Refereed)
Paula M. Poindexter and Maxwell E. McCombs, "Revisiting the Civic Duty to Keep Informed in the New Media Environment." Journalism & Mass Communication Quarterly. 78: 113-126 (Spring 2001). (Refereed)
Paula M. Poindexter, "Voting in the 2020 Presidential Election: An 8-Step Guide for First-Time & Experienced Voters"
Paula Poindexter, "Online Commenting" Online News Association, (ONA), Build Your Own Ethics Code