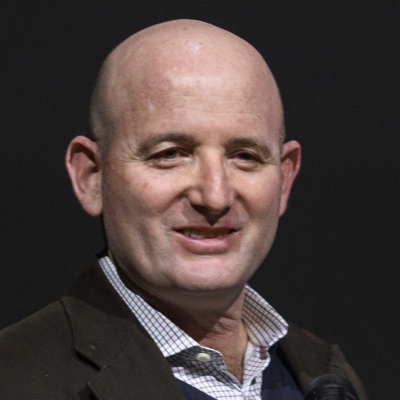 ---
Department of Radio-Television-Film
Email:
Phone:
Office:
CMA 6.120C
Charles Sapp Centennial Professor
Associate Dean for Professional Programs, Moody College of Communication
Executive Director, UTLA (Los Angeles) and UTNY (New York City)
Noah Isenberg is the Charles Sapp Centennial Professor of Radio-Television-Film. He recently completed a term as Chair of RTF 2019-2023 and currently serves as the Associate Dean for Professional Programs in Moody College and the Executive Director of the university's two study-away centers UTLA (Los Angeles) and UTNY (New York City). He is the author of the Los Angeles Times bestseller We'll Always Have 'Casablanca': The Life, Legend, and Afterlife of Hollywood's Most Beloved Movie (W.W. Norton, 2017), named an Editor's Choice by the New York Times Book Review and selected as a Summer Book of 2017 by the Financial Times and a Best Film Book of 2017 by the Scotland Herald. In the meantime, British (Faber & Faber), Hungarian (Európa), and Russian (Dedinsky) editions have been published. 
His other books include: Edgar G. Ulmer: A Filmmaker at the Margins (California, 2014), which the New York Times hailed as "a page turner of a biography" and Huffington Post selected for its Best Film Books of 2014; Detour (British Film Institute, 2008), a book-length study of Ulmer's acclaimed low-budget film noir; and, as editor, Weimar Cinema: An Essential Guide to Classic Films of the Era (Columbia, 2009), which was selected as a Choice Outstanding Academic Title. His introduction to Vicki Baum's bestselling novel of 1929, Grand Hotel, appeared with the book's reissue by the New York Review of Books Classics in 2016. A new volume of Billy Wilder's early journalistic writings, Billy Wilder on Assignment: Dispatches from Weimar Berlin and Interwar Vienna (trans. Shelley Frisch), which he edited and introduced, appeared from Princeton University Press in 2021. It was selected by Tom Stoppard as a 2021 Book of the Year for the Times Literary Supplement and was longlisted for the 2022 Kraszna-Krausz Moving Image Book Award. Meanwhile, Spanish, Italian, and Portuguese-language editions have appeared, with a Chinese edition in the works. 
His current projects include a cultural history of Billy Wilder's Some Like It Hot for Norton and a short interpretive biography of Wilder for the Yale Jewish Lives series. In support of his work, he has been awarded grants and fellowships from the National Endowment for the Humanities, the Fulbright Commission, the International Research Center for Cultural Studies in Vienna, and the Alexander von Humboldt Foundation. In spring 2022, for his Some Like It Hot book, he was a faculty research fellow at the Harry Ransom Center. He serves as a member of the editorial boards of Film Quarterly, the New Review of Film and Television Studies, and the Germanic Review and is a member the advisory board of the joint Bloomsbury/British Film Institute's Screen Studies series. He is a standing fellow of the New York Institute for the Humanities and was a recipient of the inaugural 2015-2016 NEH Public Scholar research award. A special issue of New German Critique on the history of German-language film criticism and theory, which he co-edited with Gerd Gemünden, appeared in fall 2020.
In addition to his publications in scholarly journals and edited volumes, his writing has appeared in such diverse, public-facing venues as: The Nation, The New Republic, the Times Literary Supplement, Bookforum, New York Review of Books Daily, Film Comment, The Paris Review Daily, Los Angeles Review of Books, The Daily Beast, The Criterion Collection, The Threepenny Review, Film Quarterly, New German Critique, Partisan Review, Raritan, Wall Street Journal and the New York Times Book Review. From 1995-2004, he taught German and Film Studies at Wesleyan University, in Middletown, CT; from 2004-2019, he taught as Professor of Culture and Media and the Director of Screen Studies at the New School in New York City; and he has been a Visiting Professor of Cinema Studies at the University of Pennsylvania and of Film and Media Studies at Dartmouth College.
Ph.D., German Studies, University of California at Berkeley, 1995
M.A., German Literature, University of Washington, 1991
B.A., European History, University of Pennsylvania, 1989
Media Studies
Industry/History/Criticism
Identity and Representation
Classical Hollywood
Independent Cinema
Weimar Cinema
Émigrés in Hollywood