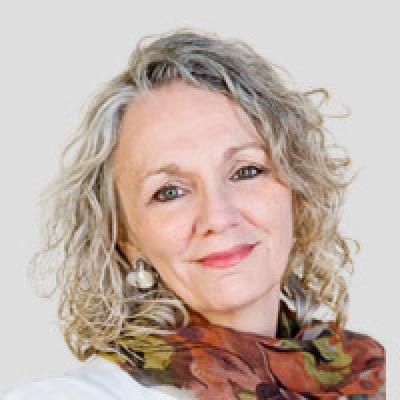 ---
School of Journalism and Media
Email:
Phone:
Donna De Cesare joined the UT Faculty following a 20-year career as an award-winning freelance visual journalist. She continues to report on Latin America and is an affiliate faculty with the Benson / Lozano Long Institute for Latin American Studies at UT. Professor De Cesare is a 2013 Recipient of the Maria Moors Cabot Award for Journalism Enhancing InterAmerican Understanding. This prestigious award is the oldest prize for foreign correspondence and like the Pulitzer is a major career recognition bestowed by the Columbia University Graduate School of Journalism.
Ms. De Cesare's other honors include top awards from Pictures of the Year International, the National Press Photographers Association, the Dorothea Lange / Paul Taylor Prize from the Center for Documentary Studies at Duke University, the Mother Jones Award for Social Documentary Photography, several Open Society Foundation awards and grants as well as a Fulbright Fellowship.
Her photography has been exhibited internationally at venues such as Visa pour l'Image in Perpignan, France; Centro de la Imagen in Mexico City; the Guangdong Museum of Art in Guangzhou, China; the Museo Tecleño in El Salvador; the Reiss-Engelhorn-Museen in Mannheim, Germany;  the Museum of Fine Arts, Houston, the Annenberg Space for Photography in Los Angeles, the Corcoran Gallery of Art in Washington DC,  the Brooklyn Museum in New York and the 2016 Venice Biennale in Venice, Italy among others.
Her  bi-lingual documentary book: Unsettled / Desasosiego: Children in a World of Gangs published in 2013 by the University of Texas Press, continues to impact public discourse, with book images appearing in the 2018 PBS Frontline documentary about  the MS-13 gang and in an essay in the NY Times Sunday Review. Unsettled / Desasosiego  won recognition in the Best Photographic book category of Pictures of the Year international and has been favorably reviewed in numerous publications a handful of which are mentioned here–– AfterImage, the New York Times, The New Yorker, Mother Jones, PRI's The World, and numerous NPR programs including Latino USA with Maria Hinojosa.
Professor De Cesare's more recent work documenting extractive industries and citizen health in Peru, Argentina and Ecuador has been exhibited in 2017 at Eyes on Main Street and featured in the group show  In Response: Revisiting the Documerica Photography Project, at the Newspace Center for Photography in Portland Oregon.  Photo and text essays from this body of work have been published in  NACLA: Report on the Americas.   In Spring 2018 Professor De Cesare began investigating the Latin American Diaspora in Italy while on a Faculty Research Leave. She is currently preparing this new body of work for publication.
Donna De Cesare is also Master Teacher with the Gabriel Garcia Marquez Foundation for Latin American Journalism and a consultant to the Dart Center for Journalism and Trauma, at Columbia University. Her work with UNICEF in the early 2000s assisted in development of protocols for photographing children at risk now widely adopted by leading NGOs.
For additional information about Professor De Cesare's projects, exhibitions, publications and workshop teaching please visit her website .
J340J / J395.4 / LAS 322 / LAS 381.22 - The Documentary Tradition in Latin America ( Global Cultures Flag) (Cross-listed)
J331D - Intermediate Photographic Communication
J333G /J395 - Advanced Visual Journalism: Photo combined with Reporting Texas Images
J334G / J395 - Advanced Visual Journalism: Video (Independent Inquiry Flag, Ethics and Leadership Flag)
J347G / J387P - A Cultural Survey of Photography (Global Cultures Flag)
COM370 - Senior Fellows: Critical Issues in Photography
J387S - Photographic Storytelling and Social Justice
J390P - Advanced Visual Projects Seminar