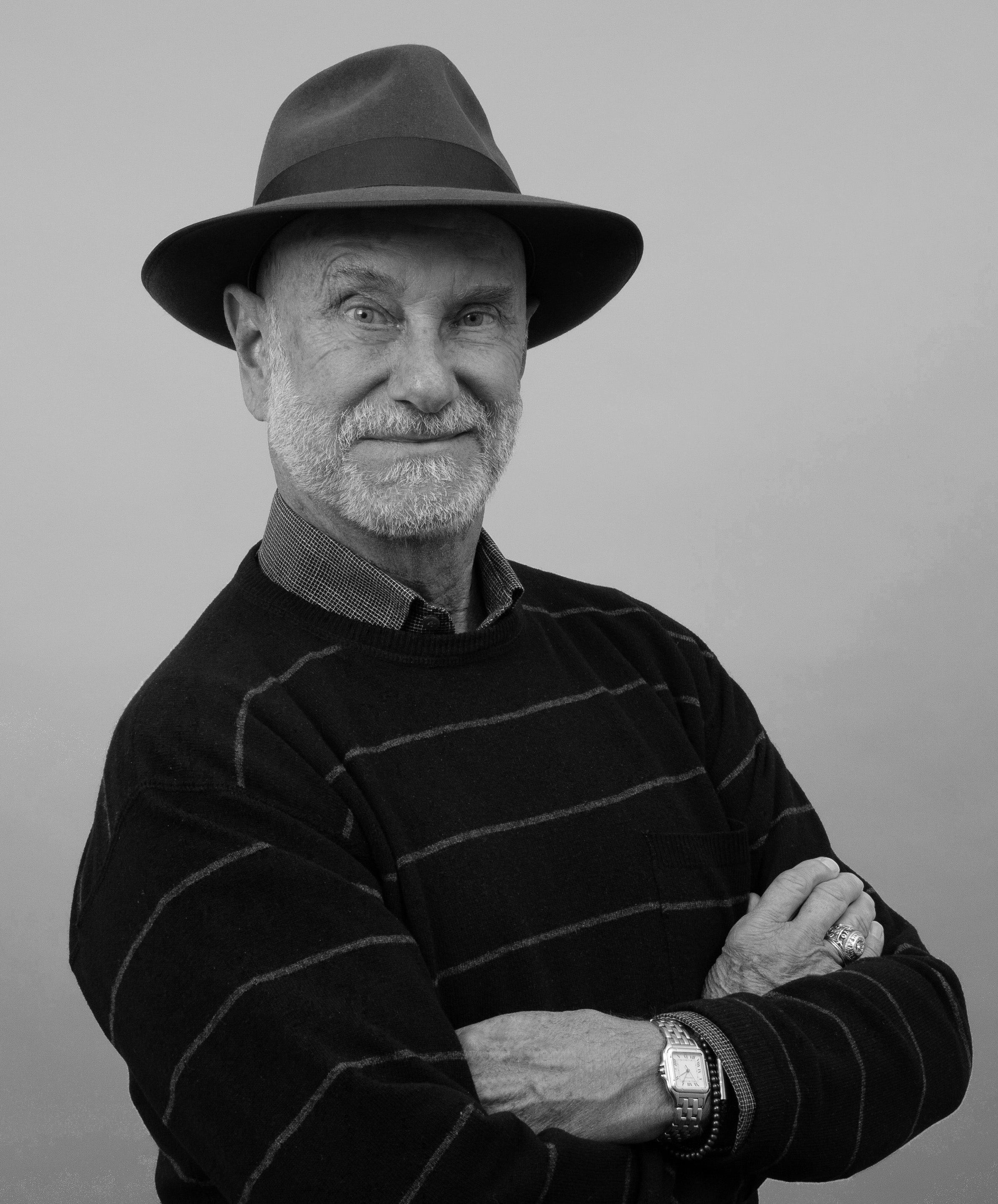 Tim McClure (Austin) is a cofounder of GSD&M Advertising and CEO of Mythos Legends Brand Consultancy; MindMeld, a global alliance of innovators and collaborators; and H2Orange, pure Texas water, created to fund academic scholarships for The University of Texas at Austin. He is a 21st Century legend builder.
In 1971, Tim was one of five University of Texas at Austin graduates who founded GSD&M, one of America's most creative advertising agencies. GSD&M's blue chip clients include Southwest Airlines, Dodge Automobiles, Popeyes Louisiana Kitchen, U.S. Air Force, Universal Parks & Resorts, Pizza Hut, Hilton Hotels & Resorts, Hampton by Hilton, Goodyear, Harry's Razors, Lee Jeans Company, PGA TOUR, Jack Links, Jos. A. Bank Menswear, Northwestern Mutual, The University of Texas System, Food Lion, Hilton Garden Inn, Blue Bunny Ice Cream, and API Energy.
Tim's advertising career highlights include authoring Don't mess with Texas, the most successful antilitter campaign in history; imagining the mythical city of Coca-Cola, Texas; painting a Southwest Airlines jet like SeaWorld's Shamu the Killer Whale; launching the Walmart Always campaign; and writing and producing Texas: The Big Picture, the first IMAX movie about the Lone Star State. Tim is currently writing his third novel in a trilogy of twisted Texas thrillers.
In 2001, Tim launched Mythos Legends, a global brand consultancy. Mythos has designed the Flagship Fleet of custom jets for Southwest Airlines; named and branded Origenetics Regenerative Medicine Centers; and provide brand consultation for CAVU Ventures, including Mighty Swell Wine Spritzers and Waterloo Sparkling Waters. Mythos creates brand experiences for Fortune 500 corporations and emerging companies alike.
Tim is a self-described ideanthropist. One of his notable pro bono ideas was naming and branding SafePlace, the merger between Austin's Center for Battered Women and Rape Crisis Center. Ideas are Tim's passion.