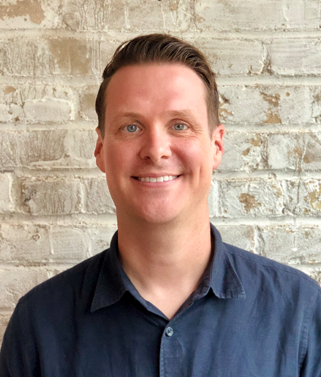 David is a partner at Ecliptic Capital, a leading Venture Capital firm based in Austin. In this role, he works with a large portfolio of Life Sciences, Climate Change and Deep Tech startups on their operational and financial success. Before this role, he was on the executive team of an eCommerce agency that was acquired by Accenture in 2017. He is also the author of three books, including "The Future of Nonprofits: Thrive and Innovate in the Digital Age" (Wiley) and "IGNITE: Setting your Organization's Culture on Fire with Innovation" (Ideapress). He's a two time entrepreneur creating an In 2014 David was named the top person in Austin by the Austin Under 40 awards for the Community Service and Nonprofit category. 
David is on the board of the Multicultural Refugee Center and is a past board member of the University of Texas COOP. He is also the founder and past CEO of Lights. Camera. Help (LCH). LCH is the world's first nonprofit focused on cause-driven and nonprofit filmmaking. He is also a past president of the Social Media Club of Austin.
A much-in-demand speaker and trainer, David has spoken at places like TEDx, SXSW (8x), The University of Texas, St. Edward's University, Texas State University, Social Media Club, Social Media Breakfast, The Association of Fundraising Professionals, Social Media for Federal Government Conference, Planned Practical Giving Conference to NTEN's national technology conference and multiple appearances at the Texas Nonprofit Summit. He has presented management consulting, innovation, nonprofits, and social media at some of the leading industry conferences. 
He was a Top 20 person in Social Media by the Austin American Statesman, a SXSW Dewey Winburne Community Nominee and was named the 2009 American Marketing Association Nonprofit Social Media person of the year. He was named one of the top Interactive Out and About people of 2011 by the Austin American Statesman. Austin Monthly magazine named him one of 20 people in their 30's to watch for 2012.