Hats Off
Moody College sends off 2023 graduates in blockbuster style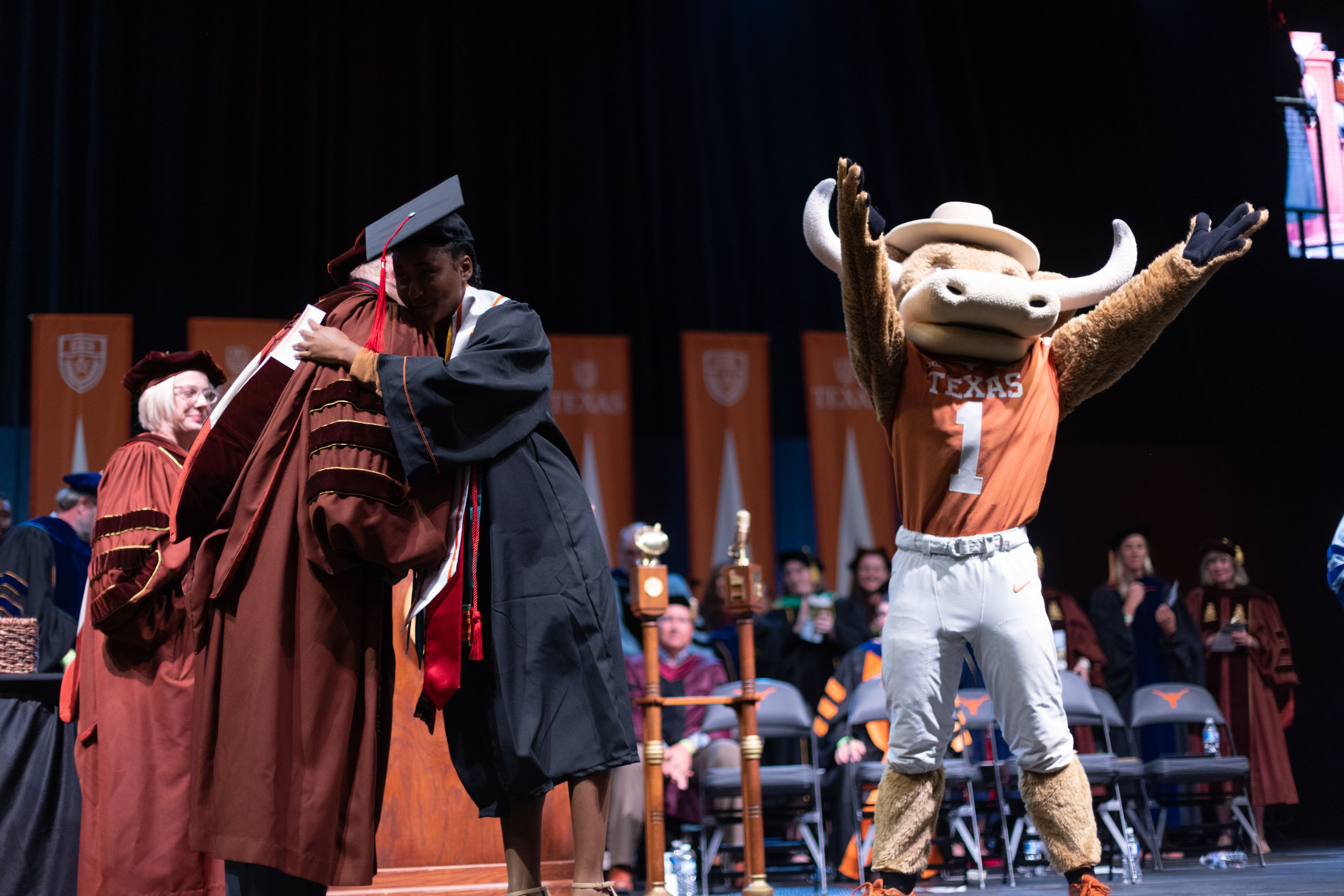 Last week, nearly 1,100 students collected their diplomas at the 2023 Moody College Graduation Ceremony — a celebration of years of dedication and hard work that culminated in a sea of black graduation caps tossed to the tops of the Moody Center, which hosted the ceremony for the first time ever.
Family and friends filled the rows of the more than 15,000-seat stadium, holding back tears in their eyes and flowers in their hands as their loved ones filed one-by-one to the stage to shake Moody College Dean Jay Bernhardt's hand and receive their degrees.
Mega Hollywood actor Glen Powell, who comes from a long line of Longhorns, delivered the keynote address, imparting wisdom he's accumulated since his time as a Radio-Television-Film student to now reaching blockbuster success with films such as "Devotion," "Top Gun: Maverick" and "Hidden Figures." He was candid and funny and offered this, among other, sincere advice:
Learn how to change a tire. Never show up to a party empty handed. Dress for the job you want. Write thank you notes. And wear burnt orange everywhere.
Listen to what else Glen had to say and see more photos from the ceremony.
"Communication is a superpower. Your superpower is shaping opinion and therefore guiding action and therefore shaping history."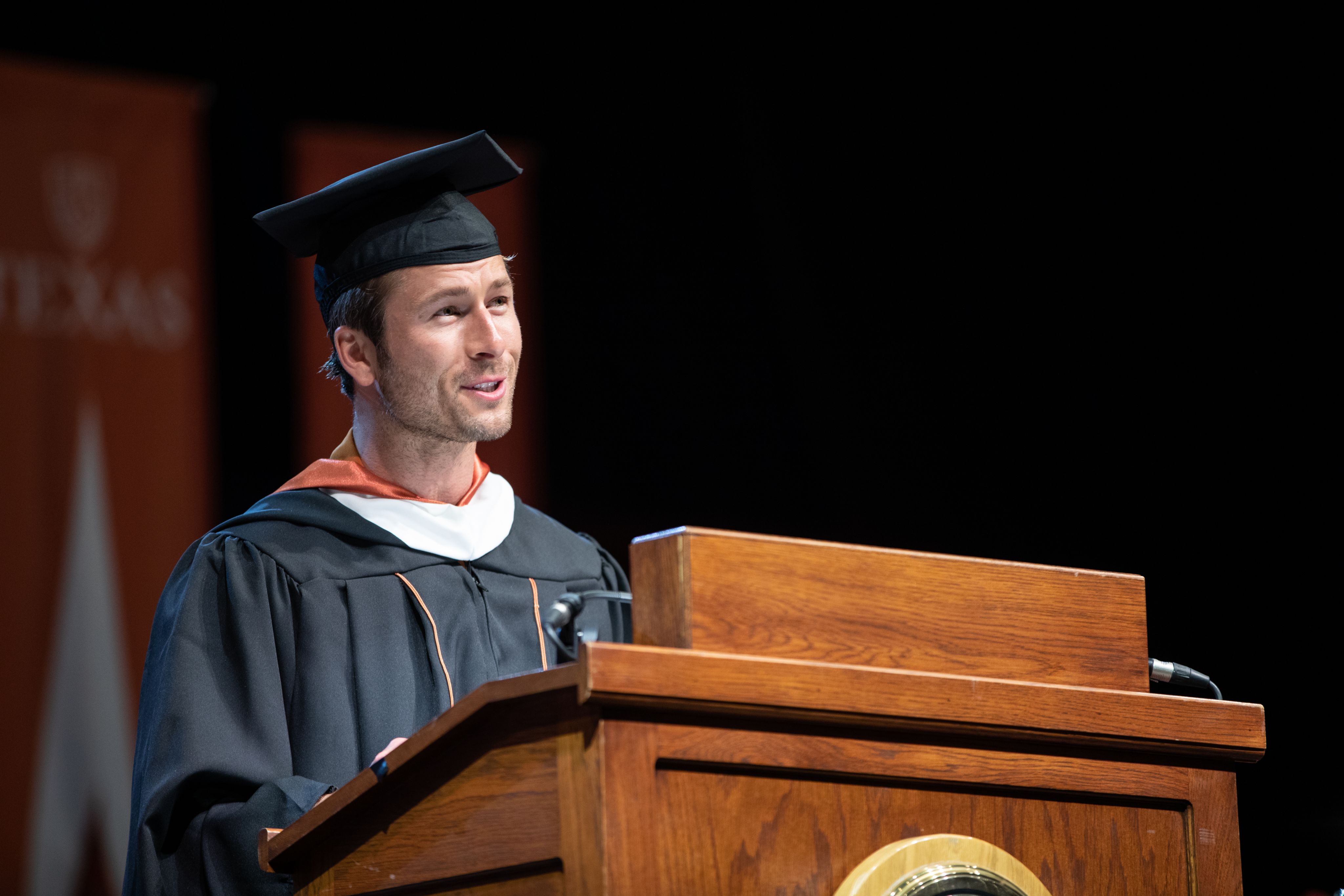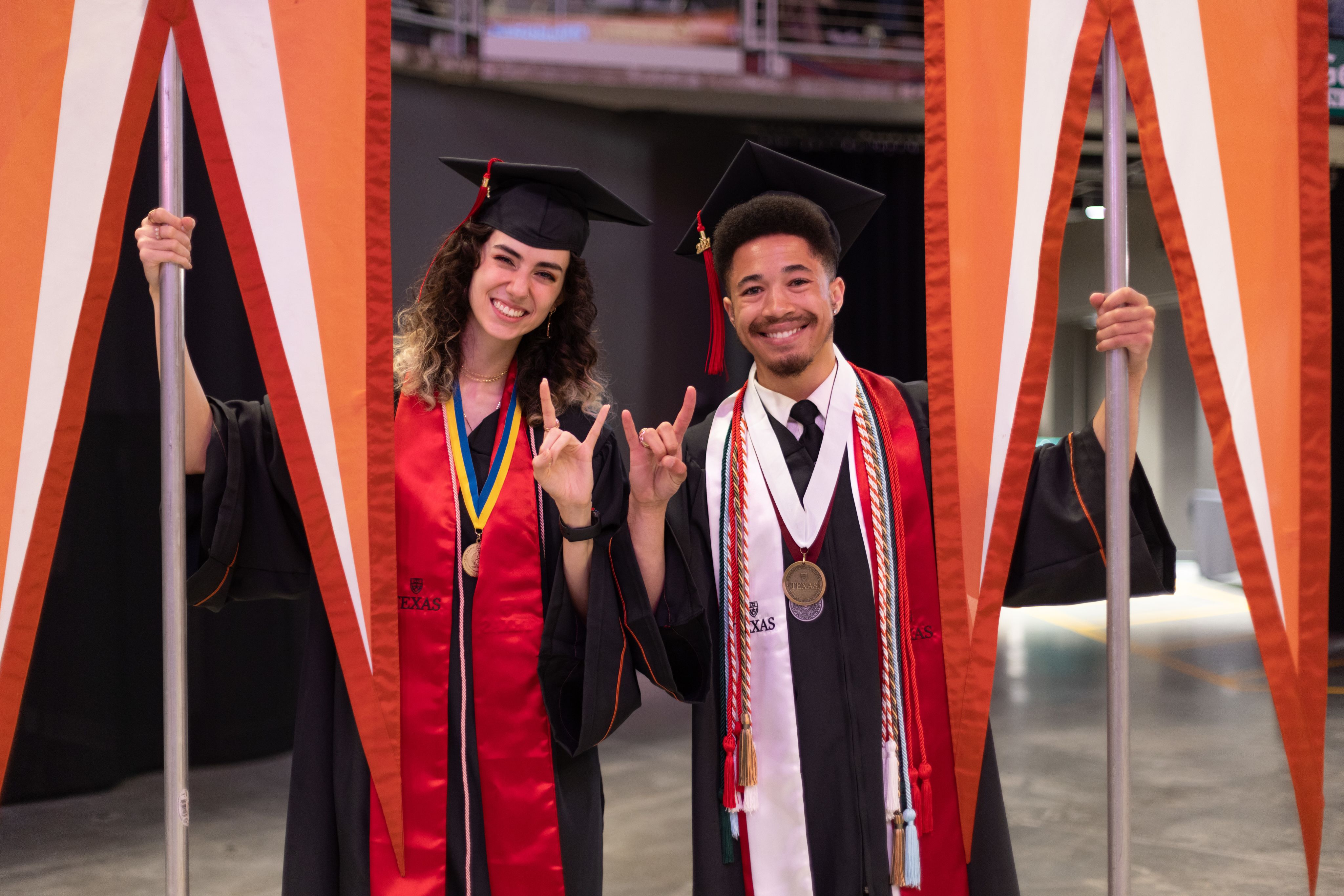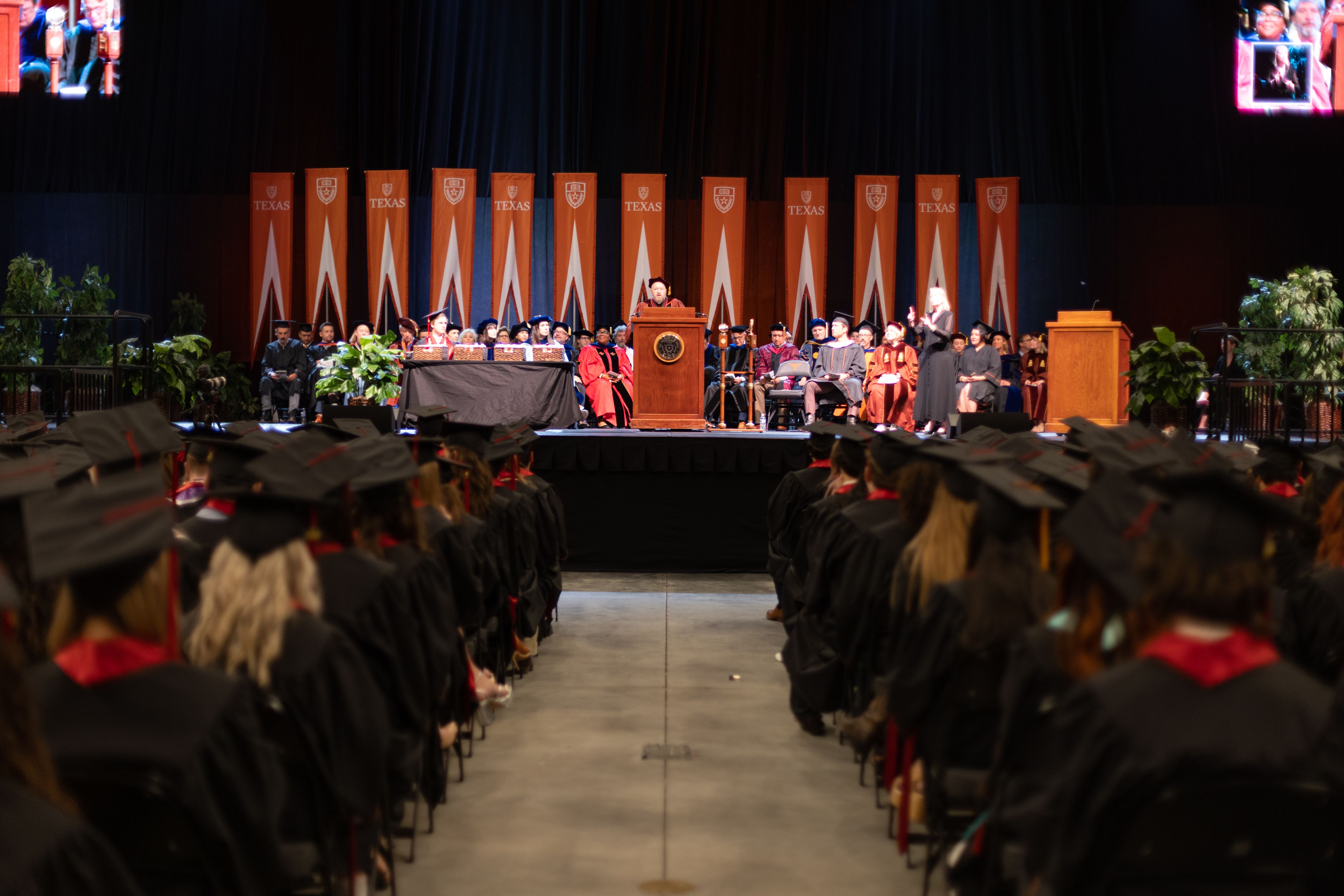 Item 1 of 4