Using the Moody Writing Support Program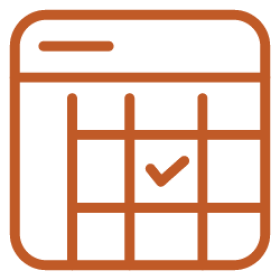 Book your appointment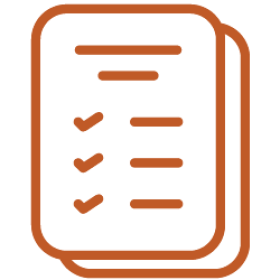 Prepare your writing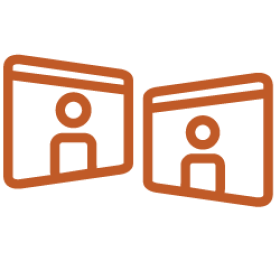 Meet with your coach
Booking your Appointment
Refer to the coaches page and scroll down to the section/major that best fits your writing assignment. See the FAQ below for more guidance on picking a coach.
You'll see photos of our coaches as well as the times they are generally available. Click on their name to go to their booking page.
You'll be directed to sign into Symplicity, the appointment booking software, using your EID and email.
Once you're logged in, you'll see a calendar. Click on your preferred day, select a time and then complete the request form. Be sure to put the reason for your appointment in the "Notes" box so your coach knows how best to help you.
You'll receive an email confirmation of your appointment. Appointments are in DMC 3.322 unless you request a Zoom link in the "Notes" section when booking your appointment.
Preparing your materials
Do you have a draft of your writing assignment? If so, please send that to the writing coach with whom you're booking an appointment as soon as possible. The coach may be able to read it in advance to make the best use of your time together.
If you have a copy of the grading rubric and/or the assignment, send it to us as well. If we see what your professor asks, we may be able to help you avoid pitfalls.
The people who get the most from our resources come at all stages. We'll help you brainstorm your approach to an assignment, look at the flow of a rough draft and polish a final version.
Frequently Asked Questions
For most assignments, you'll want to meet with a coach who is from the same major as the class you're taking. But beyond that, we also coaches who specialize in certain types of writing regardless of major.
Working on an essay or research paper in any subject area? Book with our CMS/CLD coach.
Writing an audio story or podcast script? Book with an audio coach.
Working on a personal statement or other graduate school application materials? Book with our SLHS coach.
Writing a resume or cover letter for an internship or job application? Book with our CMS/CLD coach or the coach from your area of study.
Are you required to visit a coach for J310 or J317? You can meet with any of our journalism or PR/advertising coaches.
If we're not busy, we welcome drop-in visits, but please note that we don't have coaches available for all majors at all times. Guarantee we have a half hour set aside just for you by booking an appointment with a coach in your major.
Yes! We love to spend time with you, but we also want you to learn to use the skills shared during a coaching session. If you've made revisions based on a writing coach's advice, try to return to that coach to make sure you applied that advice as intended. However, we ask that you not make back-to-back appointments on the same day.
Know we are here to supplement your professors, not to replace them. Go to their office hours and seek their advice as well.
We're located on the third floor of The Dealey Center for New Media, DMC 3.322. When you exit the elevators on the third floor, turn to your left and follow the hallway about halfway down. We're  in a cubicle between faculty offices and the Journalism Conference Room.