Since 2003, the New Politics Forum (NPF) has changed the lives of over 7,500 young citizens interested in public leadership and service. Our alumni can be found across Texas and the nation, and represent over 76 colleges and universities. Because of its nonpartisan nature, many young adults want to maintain their association with NPF after attending one of our seminars or trainings. To cultivate this alumni base, NPF is dedicated to connecting young people online using new technologies and hosting informal networking events that help former participants access job opportunities and stay connected with our program.
Giving to the New Politics Forum
Help support our mission to engage more young people in public service and equip them with the skills, knowledge, and dispositions they need to become effective civic leaders. Your donations help us attract sought-after speakers, keep program fees low, offer scholarships, and create networking & career development opportunities for our program alumni. You can make a gift or pledge online via our secure gift page.

NPF Alumni: Where are they now?
MICHAEL KOETS
Campaign Bootcamp '16
Michael is working as the campaign manager for Dan Wood for Congress in TXCD-05. He was a guest-speaker for Professor Gil Schorlemmer's class at Blinn College. The subject he taught was "Political Campaigns 101", and he says he extensively used what he learned at the Campaign Bootcamp as a reference for his slides. "I had to condense those 3 days into 45 minutes."
---
NATALIE DECESARE
Texas Civic Ambassador 2016-2017, Campaign Bootcamp '16
As a TCA, Natalie planned a "public graffiti wall", posing civics and ethics questions, a civics 101 course partnering with the city of Georgetown, and an elected officials speaker series on her campus. She is currently the assitant campaign manager for Mike Sweeney's campaign for Congressional District 41. She calls it the real life campaign bootcamp!
---
KOBY AHMED
Campaign Bootcamp '17
Koby started working as a field organizer with the Aurora Martinez Jones Campaign for 459th District Judge. He says this job is in large part due to his experiences at Campaign Bootcamp. He believes it really helped him understand the basic layout of a campaign and added a nice boost to his resume while applying for jobs.
---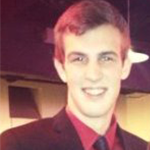 RYAN BIGGS
Campaign Bootcamp '13
Ryan is an International Relations and Global Studies major at The University of Texas at Austin. While interning for State Representative Eric Johnson, Ryan gained knowledge and experience for what a career in the Texas Legislature would be like. Attending Campaign Bootcamp helped Ryan to put this knowledge to the test, and paid off as his group won "Best Overall Campaign Plan." Building off the relationships he formed as a Bootcamper, Ryan is headed to Washington, D.C. this summer to intern for Bootcamp trainer Liz Chadderdon, who runs one of the most successful direct mail firms in the country. There he will learn first-hand what it means to run a successful direct mail campaign during a heated election season.
---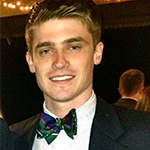 KEVIN EAMON MUEHLEMAN
Careers in Politics Conference '13
Kevin is a junior at Lousiana State University, majoring in Political Science and minoring in History. He currently works at the Louisiana Department of Education as a Constituent Services Representative and previously volunteered on Pete Sessions 2012 campaign. Kevin is highly involved on campus, where he serves as a Senator in LSU Student Government, volunteers as a LSU ambassador, and is a member of Phi Alpha Delta Pre-Law Fraternity. He's also had the opportunity to manage several Student Government campaigns at LSU. A native Texan, Kevin attended the Careers in Politics Conference at SMU because he has a passion for Texas politics and was excited to network with like-minded leaders in a nonpartisan setting. He most enjoyed the discussions on political ethics, political media strategy, and political journalism. Kevin also joined the Institute for the first-ever Texas Conference on Civic Life in November 2013.
---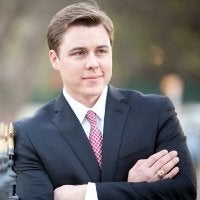 DANIEL BECKA
Campaign Bootcamp '05
Daniel is currently the Vice President of Constituent Affairs at Texas Exes, where he has been since 2013.
Daniel graduated from the University of Texas with a BA in Government in 2007. While at UT Daniel was active in many campus organizations; including Texas Crew, Project Opportunity, UT Votes, and Student Government. While serving as the Director of the Legislative Relations Agency of Student Government, Daniel was provided the opportunity to work with fellow student leaders from across the state, university administration, and legislative members and staff to make positive changes in the state's system of higher education. The most notable of which was the success of a student lead initiative to place a student on the Board of Regents for every system of higher education in Texas.
As a New Politics Forum alum, Daniel has spoken on the "We Did It, So Can You!" panel at two NPF programs - 2010 Campaign Bootcamp and 2012 Careers in Politics.
---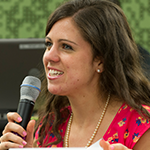 KELLEY MATHIS
Campaign Bootcamp '13
Kelley currently works at The For the City Network, a community development organization that maximizes and catalyzes individual, community, and city restoration efforts.
A 2014 UT-Austin alumnus, Kelley spent over three years dedicated to working for State Representatives both here in Texas and in DC. She worked as a legislative aide for State Representative John Zerwas M.D. and also an intern for State Representative Bennett Ratliff, where she learned the administrative ropes of the legislative branch and studied public education and school finance policy. After a short internship, Kelley was hired to run Representative Ratliff's office during the interim, which is a testament to the power of getting your foot in the door and being in the right place at the right time. Campaign Bootcamp opened yet another door, and Kelley interned for Campaign Bootcamp trainer Pasha Moore, a sought-after political fundraiser who has worked for high-level politicians like George W. Bush and Mitt Romney.
---
JESSICA RODRIGUEZ
Campaign Bootcamp '13
Jessica is an Economics major and Political Science Junior Fellow at Sam Houston State University. She is currently interning with the Annise Parker for Mayor Campaign and serves as the Administrative Assistant of Cultural Services for the city of Huntsville, Texas.
Jessica's enthusiasm and hard work at 2013 Bootcamp helped her team win "Best Ground Game Strategy Award." In addition to writing a blog about her New Politics Forum experience, Jessica was featured in an article by The Observer, in which she discussed her time in Austin and at Campaign Bootcamp. She reflected, "We walked away knowing the importance of professionalism, working hard, and, of course, writing well."
---
PHIL FOUNTAIN
Campaign Communications '03
Politics and Media in the New Millenium '06
Phil is a communications and public affairs professional, and is currently working as a Public Affairs Specialist for Texas Military Forces. He has over a decade of experience working for state and federal legislators, including U.S. Senator John Cornyn and former State Representative Diane White Delisi.
Phil spent over four years on active duty with the U.S. Air Force and continues to serve as a Public Affairs Specialist for the Texas Air National Guard. He earned a bachelor of public administration, with a history minor, cum laude, from Texas State University-San Marcos.
As a New Politics Forum alum, Phil has served as a moderator at the 2007 Careers in Politics and been a trainer at 2007 Campaign Bootcamp.
NPF Alumni Survey
Have you ever attended a New Politics Forum conference, training, or event? If so, please consider taking our quick, 10-minute survey. Your survey responses will help build an even stronger NPF alumni network, filled with the activities, topics, and seminars that interest and benefit YOU! We want to know who you are and what you want.
NPF Alumni Reflections
Riley Daniels
Hatton Sumners Scholar, Southwestern University 2017 Graduate
The New Politics Forum taught me the importance of putting my words into action. In October 2016, I attended the Civic Life in the Cyber Age Conference. This conference showed me how people from across the globe were utilizing their access to social media to improve the status of their environment. In addition to the in-depth discussions about the current state of our environment, users set up events for people to come out and clean up local highways and parks. In April, I attended the Careers in Politics Conference where I heard testimonials from all areas of political engagement. While discussing how to influence policy in Texas, I gain a new perspective of how lobbyists help pass legislation. Lobbyists help advocate for people, not necessarily companies, whose lives are affected by changes in legislation. In May 2017, I was a returning participant in the Campaign Bootcamp program. Each year this program gives me insight to the real world of a political campaign; sometimes you don't finish with the people you started with, and not everyone carries the same vision throughout the campaign. Overall, these programs gave me the opportunity to evaluate my contributions to society and challenged me to find new ways to participate in civic engagement.
---
Ryan Bullard
2016 - 2017 Texas Civic Ambassador 
The Texas Civic Ambassadors (TCA) program has provided a wonderful and enlightening experience into the nature of Texas politics and political research.  In addition, the festivals, conferences, and dinners that the New Politics Forum put on for students are not only golden networking opportunities, but also lessons and insights that I am sure I will use in my future career. These skills and lessons helped me acquire job offers with the American Enterprise Institute (AEI), the U.S. House Ways and Means Committee, and other political offices. Despite these exciting opportunities, I have instead chosen to become a Social Studies teacher at Cristo Rey Jesuit Academy – a high school in inner-city Houston that serves underprivileged kids.
---
Maya Patel
Sophomore at the University of Texas at Austin 
I am a chemistry major wanting to go into policy making with a political background. Unfortunately, being a chemistry major, most of my class time is spent taking science and math based courses which creates a gap in my education and my future goals as a policy maker. I fill in this gap with the extracurricular activities that I participate in as well as internships and conferences that I attend. So far, New Politics Forum events have been incredibly helpful in allowing me to learn so much from the guest speaker presentations, conversations with my peers, and networking opportunities with other professionals. Because of the New Politics Forum I have been able to make contacts in the Austin community that have opened lines of communication for potential internships. I have also been able to grab coffee with other professionals that I have met and ask for advice about my future career goals. The New Politics Forum has been an essential part of my education so far, has opened the doors to many more opportunities, and will have played a key role in my future political career.