Annette Strauss Institute for Civic Life
OUR PRIORITIES
The Institute exists to cultivate informed voters and active citizens. We do so through research, education, and outreach programs focused on three key pillars: civic discovery, young people, and civil dialogue.
WHY GIVE?
Your donation allows us to –
Attract top political professionals, journalists, and scholars as speakers
Keep program fees low and offer scholarships for New Politics Forum events
Create networking and career development opportunities for our program alumni
Provide Speak Up Speak Out students and educators with supplies, training, and award funding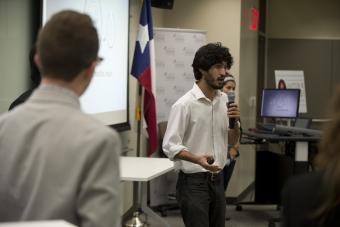 GIVE ONLINE
In addition to a one-time donation, you are now able to create a:
- Recurring gift, made over the course of predetermined months or years; or
- Sustaining gift, made every month or year until you decide to stop; or
- Future pledge with an initial gift of $1.00 today and the full amount you choose charged on the date that you select; or
- Memorial or honorarium gift.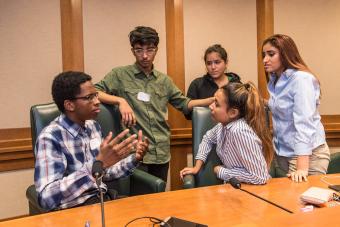 GIVE BY MAIL
The Annette Strauss Institute for Civic Life /
The University of Texas at Austin
2504A Whitis Avenue
Stop R2000
Austin, Texas 78712-1538
* Please make checks payable to the Annette Strauss Institute at The University of Texas at Austin