2504 A Whitis Avenue (R2000), Austin, TX 78712
512-471-1959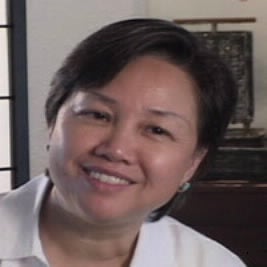 Having grown up in Hong Kong, when it was a British colony, Amy and her family did not have the opportunity to vote. It was not until she immigrated to the United States in 1975 that she found her voice. After her realization in college that her perspectives were unique and important, she never looked back. With a background in psychotherapy, Amy pursued her interests in helping others by joining up with the Austin Rape Crisis Center as a volunteer. Subsequently, she accepted a position as the Board President for the Texas Association Against Sexual Assault. During this time she worked tirelessly to end sexual violence. While working for the Austin Rape Crisis Center, Amy received a flood of phone calls from the Asian community for a variety of social service needs. People were looking for help with a host of requests such as translation, counseling and healthcare. It quickly became apparent that little was being done for the Asian American Community in Austin. Ultimately, this demand for services led Amy to start the Asian American Cultural Center. Today the Cultural Center provides a child care center called the Magic Dragon, English as a Second Language courses, and range of other learning opportunities for an exchange between the East and West.
Lessons for Amy Wong Mok
Are We All That Different?
Trustees: Barney Flores and Amy Wong Mok
Grade: 7-12
Time: 90 minutes
Description: Students will explore the characteristics of a diverse community, develop a questionnaire, and poll their communities.
---
Citizen Advocacy
Trustee: Amy Wong Mok
Grade Level: 11-12
Time: 90 minutes
Description: Students will learn about the importance of expert testimony in the legislative process and recommend an amendment to the No Child Left Behind Act.
---
A Country of Immigrants, More or Less
Trustees: Amy Wong Mok and Bernard Rapoport
Grade: 6-12
Time: 90 minutes
Description: Students compare and contrast notions of citizenship and non citizenship and examine patterns of immigration in the US.
---
Voice
Trustee: Barbara Brown, Amy Wong Mok, or Charles Clymer
Grade Level: 10-12
Time: 65 minutes
Description: Students analyze and describe the concept of political participation.
---
Tilting the Balance of Power
Trustees: Dan Gattis/Patrick Rose and Amy Wong Mok
Grade: 5-12
Time: 45-55 minutes
Description:
Students will create a visual of three branches of government and their respective responsibilities.
---
State and National Legislatures
Trustee: Amy Wong Mok
Grade Level: 11-12
Time: 45 minutes
Description: Students will compare and contrast state and national processes for how a bill becomes a law.