Future Places

TIPI staff and faculty have been centrally involved in the Future Places Festival, which has annually taken place in Porto since 2008. The festival has hosted speakers from around the world as well activist groups, internationally renowned artists, and researchers. Through presentations, performances, screenings, workshops, and exhibitions, the festival has celebrated digital media's potential to strengthen local cultures. Each year, the event has attracted more attention within Portugal and globally.
Principal themes at the festival have included international perspectives on copyright policy and free culture, the reimagining of regional identities, social activism through participatory art, globalization and local community, and open source technology development. In recent years, members of the community have been encouraged to propose Citizen Labs, participant-run programs which spend intensive sessions exploring topics including documentary photography, digital media and narrative construction, imagery and Portuguese identity, and the videogame production.
Keynote speakers have included internationally known digital media scholars, artists, and activists:
Siva Vaidhyanthan, author of The Googlization of Everything
Hugh Forrest, director of Austin's world-renowned SXSWi festival
Peter Sunde, co-founder of The Pirate Bay
Free culture legal expert and activist Elizabeth Stark
Experimental music and copyright activist group Negativland
Electronic Frontier Foundation Director for International Freedom of Expression Jillian York
Download Future Places Programs
International School on Digital Transformation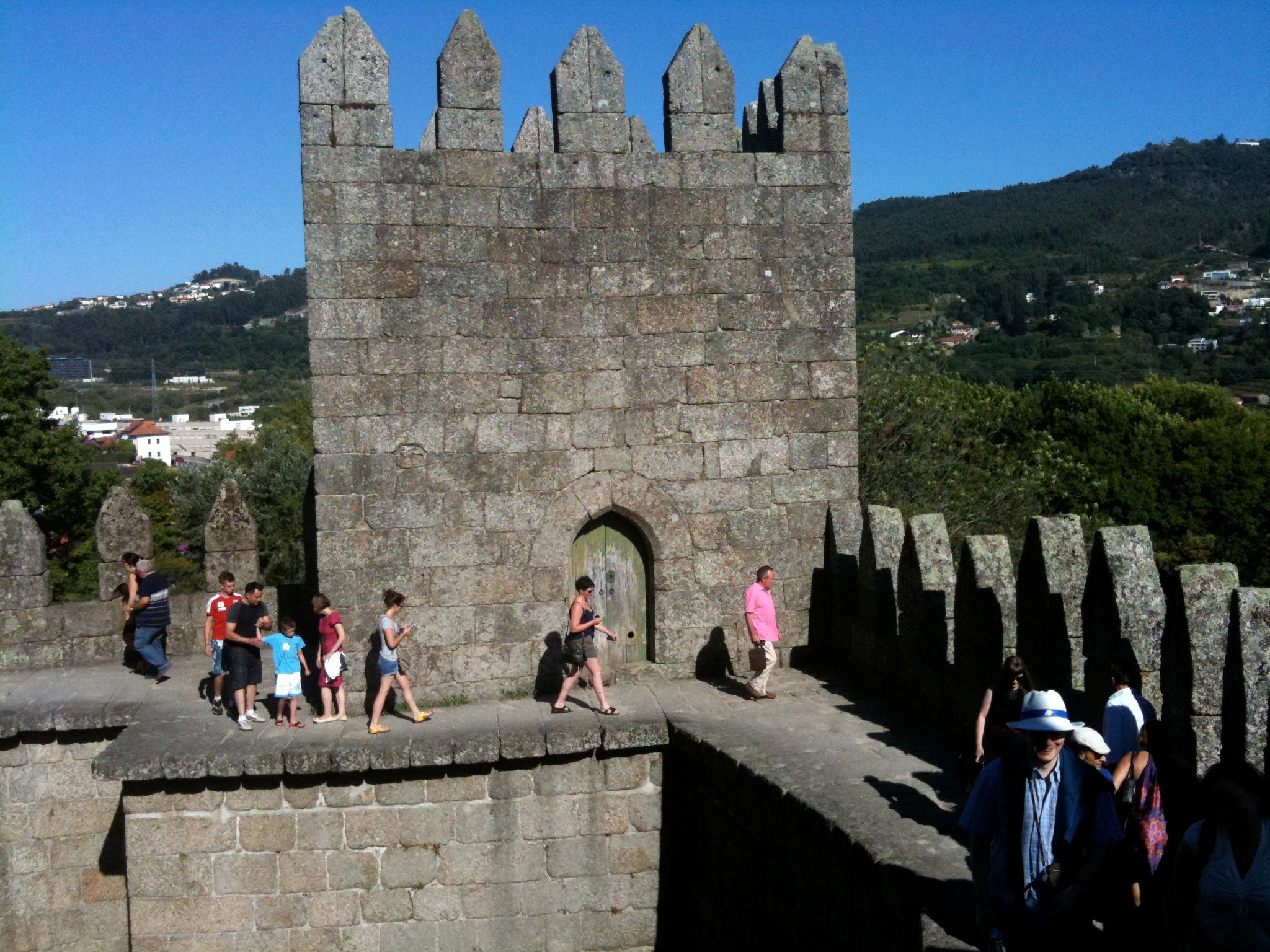 The Gary Chapman International School on Digital Transformation is an immersive, residential school that brings together emerging and established scholars, entrepreneurs, social activists, and other professionals to explore ideas about cutting-edge technologies useful for civil society. ISDT students come from a variety of backgrounds. Many are advanced graduate students but journalists, NGO workers, designers, and professors also attend. The ISDT faculty includes recognized experts and activists working in a variety of endeavors all over the globe. The program has drawn attendees from over 20 countries on six continents, including Canada, the U.K., Brazil, Egypt, and India as well as the US and Portugal. TIPI faculty, staff, and students have been active in the ISDT program since the earliest stages of its development.
Primary ISDT topics in include
Democratic transformations of society through digital media
Grassroots civic activities using digital technologies
Prospects for digital communication in developing regions
Developing "open cities" and municipal participation through technological interventions
Information access and open civic discourse
Internet content regulation and the public's right to information
Download ISDT Programs
ZON Intensive Script Development and Digital Animation Labs
The UT Austin-Portugal program has a track record of successful collaborations with major Portuguese media organizations. ZON Multimédia, a leading Portuguese communications company, sponsored two intensive media summer schools at UT Austin for competitively selected students and emerging professionals from around Portugal. The first summer program in 2010 addressed script development, while the program in 2011 focused on digital animation. Both summer schools were jointly funded by ZON, which paid for all direct student expenses, and the UT Austin-Portugal program, which covered instructional costs. Courses were led by veteran instructors from the Radio-TV-Film Department, home to one of the top media production programs in the country. The summer schools are a principal example of how the UTA-P program has worked with Portuguese companies to cultivate the next generation of media talent in Portugal and tailor education to the Portuguese media industry's needs. Both the 2010 and 2011 programs resulted in award-winning student productions.
In the summer of 2010, 11 promising student filmmakers spent two months in the ZON Intensive Script Development Lab, a rigorous program designed to hone their production and writing skills and develop scripts for ten-minute films. The participants studied production management, budgeting, and character development as well as applied technical skills such as cinematography and non-linear editing, with subjects divided among three highly concentrated courses: Writing the Short Script, taught by Stuart Kelban, Producing Film and Television, taught by Richard Lewis, and From Script to Screen, led by Steve Mims. Additionally, the UTA-P staff took them on trips including tubing on the Comal River and dancing at the Austin's historic dance hall, the Broken Spoke. Upon return to their home institutions, the students spent August and September in production and postproduction and submitted completed works to the Prémio ZON Criatividade em Multimédia short film competition, a top nationwide contest, in the fall. Two ZON Lab students were among the finalists. Pedro Resende, a UTA-P internship program alumnus who shot his entry in Austin with a crew of UT students and alumni, was named the winner of the 2010 short film competition.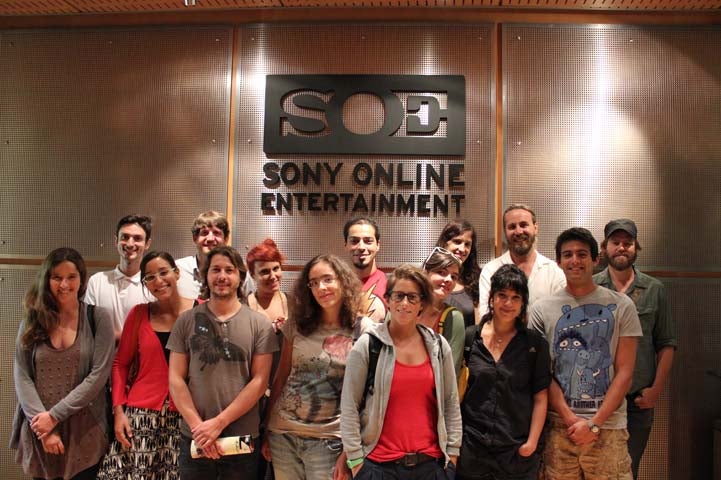 Another summer school, the ZON Digital Animation Advanced Lab, was conducted in June and July of 2011. Ten professional animators from Portugal who participated in an intensive residential program of study led by UT instructors Geoff Marslett and Ben Bays. The participants studied a variety of animation processes and techniques, met with some of Austin's top animation experts, and developed individual projects that were later submitted to the annual Prémio ZON Creatividade em Multimédia competition.
Marslett taught Animated Project Conception and Management, addressing the basics of animated film writing, character design, storyboarding, animatic creation and project management, while Compositing and Image Integration, led by Ben Bays, focused on the integration of image, video and 3D surfaces, with compositing and projection in Maya and After Effects. The third course of the intensive laboratory, Animation Techniques: Visitors and Modules, introduced the students to a variety of experts from the Austin media industry who talked with the participants about concept art, holograms, 3D animation, and motion tracking, among other topics. Two alumni from this workshop won Prémio Zon awards—second and third place for Digital Animation.
Academy RTP 2012
In the summer of 2012, the UTA-P program collaborated with Rádio e Televisão de Portugal, Portugal's public service broadcasting organization. UT Radio-TV-Film Department production faculty Stuart Kelban and Richard Lewis led intensive classes in scriptwriting at the Academy RTP, a transmedia program that gives interns and professionals the opportunity to develop and distribute their projects with their peers and take workshops conducted by a range of media experts. In Lewis's course "Collaborative Screenwriting" students brainstormed story ideas, using character sketches and other preliminary work done by the students. The class subsequently developed outlines and scripted scenes for two potential television series and four potential feature films. Kelban's course "Writing the Short Script" explored the fundamentals of narrative storytelling and helped students apply these principles, developing their own original short screenplays.