Membership Levels
Moody for Life - $25,000 (one-time)
• Enjoy all the benefits of the Dean's Council throughout your child's time in Austin and for many years to come! $25,000 contribution can be paid out via a pledge over five years.
Dean's Council Membership - $5,000 (annually)
Benefits:
• Annual in-person briefing events with college leadership
• Regular email updates from Family Network staff
• Access to a dedicated Family Network staff liaison
• Invitations to premier college events including:
- Friends of the College dinner
- Dean's tailgates and VIP receptions
• Special arrangements at the Moody College Spring Commencement (Graduation)
• Includes Chair's Council and General Membership benefits
Chair's Council Membership - $1,000 (annually)
Benefits: • Invitations to Family Network receptions and events • Briefing from Career Advising Services • Access to exclusive Facebook group • Includes General Membership benefits
General Membership - No Cost
Benefits: • Semi-annual Family Network e-newsletter • General Members private Facebook group
Mission  
The Moody College of Communication Family Network, launched in the fall of 2017, will serve as a source of information for families of current Moody students while supporting and promoting Moody College's priorities. The Moody College Family Network aims to provide a platform for parent networking, mentoring and open communication between Moody College, parents and families. 
Priorities
Serve as a source of information for families of current Moody College students
Support and promote Moody College fundraising priorities and activities
Assist in the recruitment of top prospective Moody College students
Serve as well informed ambassadors of the Moody College Family Network
Aid Moody College career services center by identifying and connecting organizations to the college for the purposes of student internships and career opportunities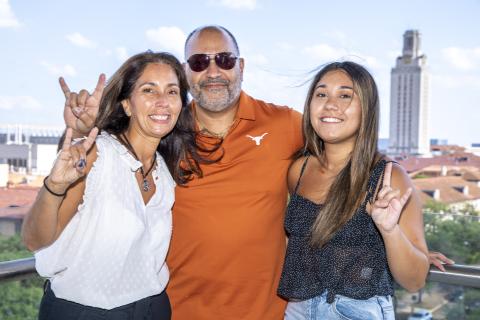 ---