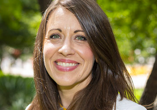 Allison Dawson
Chief Development Officer
allison.dawson@austin.utexas.edu
Phone: 512-232-2807
Allison McBee Dawson, an experienced and passionate leader in higher education fundraising, joins Moody College of Communication as executive director of development and chief development officer after a national search. Dawson has more than 15 years of experience in executive management, major gift planning and annual fund direction, in addition to alumni programming, donor stewardship and fundraising communications.
She most recently served Austin College as its Vice President for Institutional Advancement. In this role, she was the lead architect of a $125 million comprehensive college campaign overseeing a staff of more than 25 professionals.
Before joining Austin College, Dawson managed fundraising for the Episcopal School of Dallas and Southern Methodist University. She earned a bachelor's degree in business administration from Austin College and a master's degree in American studies from SMU.
---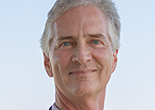 John Brejot
Director of Gift + Estate Planning
john.brejot@austin.utexas.edu
Phone: 512-475-9160
After his two children graduated from The University of Texas at Austin, John Brejot decided to follow in their footsteps, joining the Moody College of Communication as Director of Development in 2013. John spent most of his media career in Houston. Prior to that, he lived in New York City for three years where he was instrumental in putting NYC's first FM country radio station on the air—for which New Yorkers have not forgiven him.
John's career path in media sales and management has touched almost every department of Moody College. Prior to joining the college, he was with iHeart Radio/Austin and before that, Cox Enterprises (Austin American-Statesman). At iHeart, John worked with AM1300 The Zone—the Longhorn flagship radio station, which increased the infusion of burnt orange blood he received from attending Longhorn games during visits to see his children. Currently, John is working with Moody College alumni to help create meaningful legacies that will meet their philanthropic goals both now and in the future through estate plans designed to take care of themselves, their loved ones and this great university. In his free time he loves playing guitar and taking advantage of the many musical treats Austin has to offer. John graduated from Rhodes College in Memphis with a degree in political science. His only complaint about Austin is that he didn't move here sooner.
---
Virginia Anderson
Director of Development Initiatives
Virginia Anderson joined the Moody College of Communication in January 2017, stepping into a newly created role, the Associate Director of External Relations for Alumni Engagement. Virginia received her undergraduate and Master of Education degrees from the University of Texas at El Paso where she first began her development career as a student caller and then a development intern while in graduate school. Virginia joined the University of Texas in 2011. In her time at UT she has contributed to the success of the College of Natural Sciences, The Lozano Long Institute of Latin American Studies and most recently the College of Pharmacy as an Assistant Director of Development.  Virginia is excited to develop meaningful alumni relationships and put on programming for our wonderful and passionate Moody College of Communication alumni. In her spare time, she enjoys producing local films, running and spending time with her husband and two pugs, Oliver and Lilly. 
---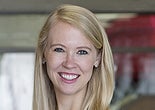 Laura McKnight
Director of Development
The Blank Center for Stuttering Education and Reserarch
laura.mcknight@austin.utexas.edu
Phone: 512-471-0609
Laura Fowler McKnight joined the Moody College of Communication as Assistant Director of Development in June 2016, and is honored to have the opportunity to work with alumni and friends of the College. She is passionate about the great work of the Moody College, and enjoys identifying giving opportunities that are meaningful for donors. She truly believes that "what starts here changes the world."
Prior to joining the Moody College, Laura worked in the Office of External Relations at The University of Texas System, was a member of the development team at the LBJ School of Public Affairs at UT Austin, and served as State Correspondence Director for U.S. Senator Kay Bailey Hutchison.
A fifth-generation Texan, Laura is a proud alum of the Moody College of Communication at The University of Texas at Austin. Laura and her husband enjoy spending time outdoors and love trying new Austin restaurants and food trucks. They volunteer with the Beyond Batten Disease Foundation and YES Partnerships for Children.
---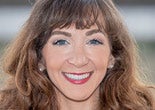 Heather Siemienas
Associate Director of 
Development and Alumni Relations
heather.siemienas@austin.utexas.edu
Phone: 512-471-2768
Heather Siemienas joined the Moody College of Communication as Associate Director of External Relations in July 2018, in a newly created role based in Burbank, California. Heather is delighted to have the opportunity to work with Moody College alumni and to support The Wofford Denius UTLA Center for Entertainment and Media Studies, an immersive program that enables University of Texas students to live, work, and study in Los Angeles.
Prior to joining the Moody College, Heather was a Major Gifts Officer at Queens College and a member of the Development team at Columbia University in New York City. Heather also received her Master's Degree in Nonprofit Management from Columbia University and her Bachelor of Fine Arts Degree from Syracuse University.
Heather is a proud Board Member of Women in Development, a professional association for non-profit professionals, and serves on the Executive Committee and as Sponsorship Chair. In her spare time, Heather enjoys painting, singing at local weddings, and enjoying all the outdoor activities California has to offer.
---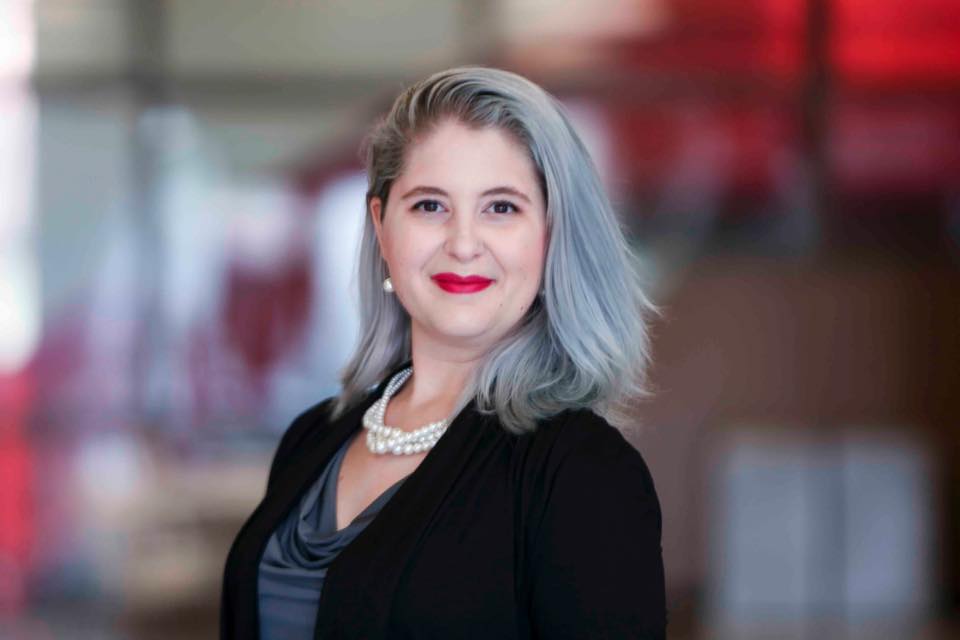 Dannielle LaMonte
Senior Development Specialist
dannielle.lamonte@austin.utexas.edu
Phone: 512-232-5466
Dannielle began her career in Development working with alumni acknowledgements as a Student Assistant at Kansas State University in the department of Apparel, Textiles, & Interior Design. After returning to Texas she jumped right back into the field, accepting a position in the University of Texas System's Office of External Relations in Development & Gift Planning Services in early months 2014. During November of the same year she advanced into a position within the Center for Enhancing Philanthropy to help with the start-up of the successful UT System Advancement Academy workshop series. Dannielle is excited to take this next step in her career with the Moody College of Communications, bringing her love of good data and research with her to bolster the team. When not hard at work she enjoys exploring Austin's diverse food scene, attending special events at the Alamo Drafthouses, and spending time with her lap cat, Rory.
---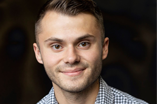 Jake Wohleb
Development Associate
jakewohleb@austin.utexas.edu
Phone: 512-584-1819
Jake is a recent graduate of UT Austin, receiving a B.M. in Music Composition and a Minor in Arts Management in Administration. During his time at UT, he was in the Longhorn Band as a member of the drumline. He also served on the leadership team for Texas THON, a student-run philanthropy organization that raises funds and awareness for Dell Children's Medical Center. Jake joins the Moody College as a Development Associate with fundraising experience from multiple organizations, including the Austin Symphony Orchestra, UT College of Fine Arts, The Long Center, and UT Annual Giving Programs. In his free time, he enjoys playing and writing new music, reading, and running marathons.