In August 2014, twenty students became the inaugural participants in an intense, 9-month game development program taught by gaming industry leaders.
Warren Spector, thirty-year game industry veteran, (M.A., Radio-Television-Film '80) directed the program, designed the curriculum, and served as an instructor. Spector partnered with donors, Paul Sams (Sams Consulting Group LLC) and Wofford Denius (Cain Foundation) and with the Moody College of Communication at The University of Texas at Austin to create a one-of-a-kind game development academy. They are supported by a development council of industry notables.
Admitted students received a tuition waiver and a $10,000 stipend to assist with fees and housing expenses–the only game development program to do this–and graduates earned a post-baccalaureate certificate upon completion of the program.
The Academy experience was intense, combining in-class coursework covering leadership issues with a 5-day a week lab in which students worked as a team in a professional environment, putting coursework lessons to use in a development effort that spanned the entire school year. The goal of the program was to give students the skills they needed to take the next steps in their careers, whether they came to the program straight out of school or from industry.
Sponsors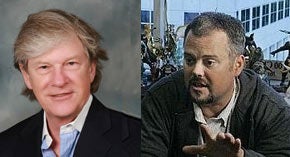 The DSGA owes its existence to the generosity of donors like Paul and Susan Sams and Wofford Denius of the Cain Foundation. If you are interested in becoming an individual or corporate supporter of the program, pleae contact Mike Wilson to learn the advantages of sponsorship.