Learn more about our twenty superstar alumni of the Denius-Sams Gaming Academy's class of 2015.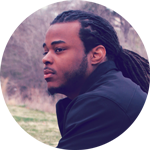 Andrew Augustin
Andrew Augustin is an award-winning 2d illustrator, game designer, and founder of Notion Games LLC, an independent game development studio specializing in fun 2d indie games. He has created the characters for The Sims 3 Pets (EA 2011) and the creator of his own games such as Up Up Ubie, Super Ubie Land, Up Up Ubie Remix, Team Notion, and more! Andrew has been published in various magazines including Pure Nintendo, Nintendo Force, Black Enterprise, The Source, Advanced Photoshop magazine and has won "The Best Graphic Designer in Austin" award from the Austin Chronicle and his game, Super Ubie Land, was listed in "The Top 10 HTML5 games of 2013" list.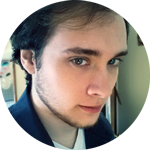 Robert Beecher
Robert Beecher is a game designer, producer, and writer with a strong interest in the topic of narrative design. With an eclectic educational and artistic past ranging from sound design to composition, film, animation, computer science, writing, and, of course, game design, Rob has developed a propensity for working with and organizing creative teams. Rob is especially interested in exploring the unique ways in which games can create narrative experiences without either relying heavily on the storytelling practices of other mediums or, well, not being very much fun.
Zach Bohn
Zach Bohn was a graduate from Champlain College's 2012 Electronic Game Development (EGD) program, and then went on to be a co-founder of the independent game studio, Birnam Wood Games with three other graduates. Specializing in mobile and tablet development, they offered a variety of services from consulting to development alongside building their own IP. He created and led the development on Birnam Wood Games newest title Pathogen, an award winning turn-based strategy game for mobile and tablet. In addition to working at Birnam Wood he returned to Champlain College to teach in the EGD program during the spring of 2014.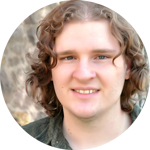 Dane Bullen
Dane Bullen is an independent game developer from Indianapolis, Indiana. Although programming is his specialty, Dane is also a songwriter, guitarist, artist, animator, writer, and designer. He holds a Bachelor's degree in Computer Science with a minor in Communication Studies from Carroll College in Helena, Montana. He has worked for Electronic Arts and Hooked Media Group as a Flash developer and contractor. Dane's most popular work is the Millie Megavolte series, made in Flash and playable online for free.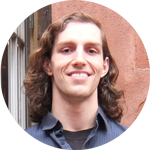 Jacob Burdecki
Jacob Burdecki hails from Ohio and is a 2014 graduate of the Rochester Institute of Technology's Game Design and Development track. Through his academic career Jacob has followed his interest in competitive multiplayer modes, developing and designing digital and analog multiplayer games. He finished off his undergraduate studies with a programming co-op at 1st Playable Productions where he worked as a gameplay programmer. While at 1st Playable, Jacob implemented and assisted with new essential design features on an undisclosed project for iOS and Android devices, including the Amazon Fire Phone.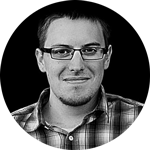 Tyler Coleman
Tyler Coleman is the Owner and Creative Director of Retora Game Studios. Retora is an independent studio that focuses on developing deep games for niche audiences. Tyler has functioned as designer, programmer, producer, and business manager. He has worked on over a dozen titles, with 4 mobile releases in the past year. He has spoken at multiple events, including IGDA Phoenix, TEDxASU, and the IGDA Summit. His passions include Procedural Generation, Rapid Prototyping, Lua, Algorithmic Art, and Philosophy.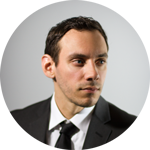 Richard Cook
Richard Cook is a documentary filmmaker and game designer who has been involved in several roles in both industries. Starting out as a 3D artist he has also touched on character and level design, 2D art, editing, music production, and much more. He hopes to one day be involved in the entertainment industries as a leader behind the scenes, while continuing his projects and realizing his artistic vision for games and movies.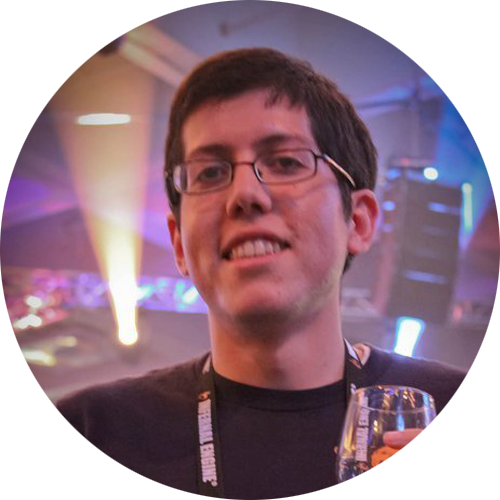 Nick Esparza
Nick Esparza is a 3D animator who's lived and traveled all over the world. He graduated in 2011 from Chicago's DePaul University with a degree in Animation. Since then, he has worked on AAA mobile games at Disney Interactive, and the indie hit Octodad: Dadliest Catch. His experiences in the industry have inspired him to work toward improving the development process and making sure the game industry is a welcoming place for new people and new ideas.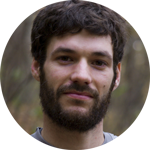 Danny Homan
Danny Homan is a game designer, writer, and musician. He received his B.A. from Oberlin College and his M.F.A from Texas State University, where he studied with one of his favorite authors, Tim O'Brien. His fiction has appeared in various journals, including Failbetter, Word Riot, and Crab Creek Review, and he's been nominated for a Pushcart Prize. Most recently, with his father he co-authored "The Interactive Theater of Video Games: The Gamer As Playwright, Director, and Actor" that appeared in Comparative Drama.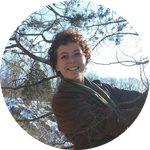 Megan Johns
Megan Johns tries to answer the question 'what is fun?' with every experience she creates. While working as a game designer, programmer, and artist, Megan strives to create a variety of emotions, always with the goal of entertaining. Not all experiences should be happy – sometimes challenging, exhausting, scary, and horrifying experiences are fun – but if you're not having fun are you really 'playing' a game? While studying at Carnegie Mellon's Entertainment Technology Center, Megan had the freedom and resources to explore what makes good games fun, what keeps players engaged, and how a designer can share a moment with a player.
Neil Jones
Neil Jones is a 3D Artist from Detroit Michigan, with years of experience in game as well as app development. Neil received his degree in interactive media from The International Academy of Design and Technology. And since has developed projects with Chrysler, Vectorform Gamelabs, USC games, and CoherentRx, as well as being featured on many sites and magazines for his outstanding artwork. Neil's focus is bringing diversity to games and giving players new experiences through beauty and game machines.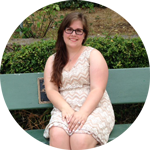 Elora Krzanich
Elora Krzanich received a Bachelor of Science in Game Design and Development from Rochester Institute of Technology in 2013. During her studies, she focused heavily on programming with interests in gameplay and graphics. While working on a prototype for the Playstation 3 at RIT, she was able to manage her own internship with several other students working on the project. Elora hopes the Denius-Sams Gaming Academy will give her the tools to become a better technical leader and teach her the important aspects of the business of games.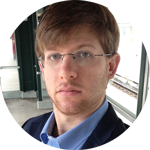 Zachary S. G. Lubell
Zachary S. G. Lubell holds a Master of Interactive Technology in Digital Game Development from The Guildhall at Southern Methodist University. He brings to the Denius-Sams Gaming Academy an interest in research to enhance the gamer experience. Raised on Mega Man 2, Mortal Kombat, and Star Wars, the power and pleasure that gaming provides shaped his interest in entering the industry. Participation in the DSGA is a step closer to making this dream a reality for which he is grateful.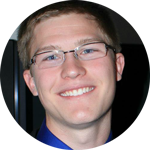 Ross Marabella
Ross Marabella is a recent graduate from the Entertainment Arts and Engineering program at the University of Utah. During his four years of schooling, he studied game design, project management, and film. From 2012 to 2013, he produced Avatar Trials, an Xbox Live Indie game that has exceeded 100,000 downloads. The next year, Ross oversaw the development of Origami Kami, a top-down puzzle game for the PS Vita. Ross is excited for Texas' good food, better live music, and his future Southern accent so he can sound like House of Card's Frank Underwood.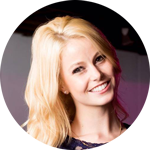 Meredith Ann McAleenan
Meredith Ann McAleenan is from Austin, Texas. She is a graduate from the Art Institute of Austin with a Bachelor of Science in Game Art and Design. She interned for Sony while attending school and presently works for Merge VR in San Antonio, Texas as a technical artist/environment artist. Meredith has an extensive background in art and has a true passion for creating visually captivating experiences for others to enjoy and experience. Her goal is to start her own company focusing on making educational virtual reality games for children to enjoy.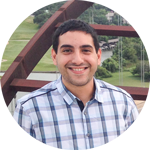 Matthew Nowacki
Matthew Nowacki was born and raised in Austin, Texas. He attended college at Texas State University in San Marcos, TX, where he studied Computer Science and Japanese. In 2010, he entered the game industry as an Associate Designer at Junction Point Studios, working on Disney Epic Mickey 1 & 2 through 2013. After the studio's closure, he switched tracks from design to programming and joined Hellfire Games, an independent studio in Austin specializing in games and apps for PlayStation platforms.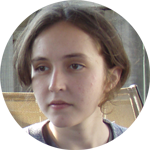 Richelle Rueda
Richelle Rueda graduated from Texas A&M with a B.Sc. in biology. She worked in oncology research for three years. She has always been an avid gamer. During school terms she has worked as a freelance 2D artist. While her freelance work is primarily digital, she has had formal training in 2D and 3D traditional art at Sheridan College in Ontario, Canada, receiving high honors upon completion of her studies. This past year she has been in the post-graduate game design program at Sheridan College. There she led a small development team through their capstone project from concept to completion in August 2014.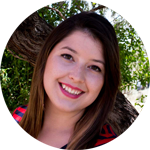 Graciela Ruiz
Graciela Ruiz graduated from the University of New Mexico with a Bachelor of Fine Arts in Interdisciplinary Film and Digital Media. She is drawn to game development because it fulfills her passion for art, technology and most of all; connecting with others. Growing up she was involved with film, photography, choir, theatre and dance. Her goal is to bring characters to life through animation and rigging. When she is not in front of a computer, Graciela enjoys snowboarding and hiking. She is excited to be joining the Denius-Sams Gaming Academy and can't wait for the year ahead.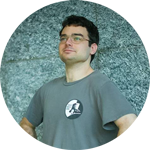 Robert 'Bob' Stephens
Robert 'Bob' Stephens is a programmer and game designer who previously worked on Tephra: The Steampunk RPG. He was born and raised in Austin, Texas, but moved to San Marcos for college. He graduated with a Bachelor's degree in Computer Science from Texas State University before moving back to Austin. When he's not working on a game concept, he enjoys playing League of Legends with friends, watching Anime, and reading novels.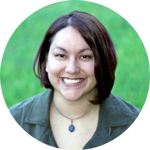 Hannah Walker
Hannah Walker was born the seventh of nine children to trekkies, it was only natural that Hannah would become obsessed with aliens. As a result, when she saw Independence Day at the age of eight she decided that if she wanted to save the world from aliens she would have to attend MIT. She attended MIT hoping to major in planet saving, but ended up settling for a B.S in computer science and engineering. Now Hannah gets her heroism fix by playing various games. She also spends time creating worlds with aliens and other fantastical creatures through writing, game design, and programming.