Aylin Martinez Barrera
Aylin Martinez Barrera is motivated to make more than films, but powerful tools that build community.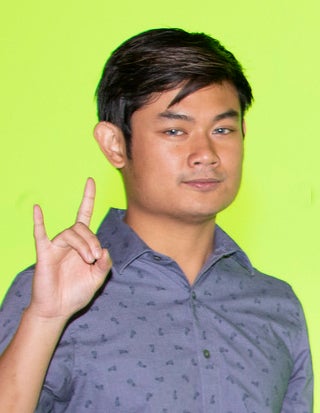 Vance Ngyuen
I was born in Vietnam. I am originally from Saigon.
My dad actually came to America to escape the war. He jumped the border, got caught, was put in jail and eventually got out and jumped the border again and lived in a refugee camp. Once he got here, he worked and funded my life until I was 3, and then the rest of my family came. When I was around 5, we moved from Houston to Texarkana, where my parents eventually started their own business.
Sometimes you just have to put on a brave face. During the hardest periods of my lifetime, my parents seemed like they were ok. I learned a lot of heart and dedication from them. Specifically, no matter what, you must have heart in what you do, plus persistence and dedication.
If you don't have those three qualities, you won't make it in the film industry.
I didn't grow up as a creative type. I was very logical for most of my youth. I guess it was always locked inside of me, but I didn't have an environment where I could experiment with that growing up. In Texarkana, there's not much to do outside of going to the local Target and Petsmart.
When I got to Austin, and The University of Texas, my professors and peers collided in a way that made me open my eyes to what is possible and what I really wanted. They encouraged me to pursue filmmaking even outside the classroom, on my own time. As a sophomore, that's when I really started trying to do a bunch of productions.
Many of those technically failed, but I'm not ashamed of them. It's only through failure that you can succeed. Through every failure, the next project I could do better, because I understand what I did wrong and then don't repeat the mistake the next time.
Push through the bad moments to have good ones. There isn't an easy moment in this industry.
Here I am, about to graduate college, and I already have a job at Rooster Teeth, already earning a salary.