The Department of Radio-Television-Film encourages all students to get experience outside of the classroom. Austin provides a great location for students to see firsthand what it looks like to put together a film or TV show, run a production company or design a 3-D gaming experience.
In the Classroom
Our production and screenwriting classes give students hands-on learning opportunities to create content similar to what they would be creating on set, in a writers' room or at a production company.
In addition to learning about the fundamentals of areas such as screenwriting and directing, students are also exposed to emerging media practices, including game design and 3-D production. Possible courses include:
This capstone course pairs students in teams of two - a director and producer – who, over the course of the semester, manage a cast and crew of 20 to 30 people, oversee a budget up to six figures, and create a final product that has never existed before. It provides more autonomy and real-world experience than many directors and producers ever have in their careers.
This screenwriting class allows students to develop their writing skills in genres that interest them the most. These can include feature films, TV shows and pilots, Science Fiction, Horror, or other areas. Students operate as if they were in a writers' room, gaining experience that makes them able to transition directly into writers' rooms in Hollywood and New York.
On Campus
The University of Texas has ample student media opportunities, depending on students' interests. All students are encouraged to participate in Texas Student Media, regardless of their class standing. Texas Student Media includes:
Texas Student Television: Nation's only student-run, FCC-licensed TV station
KVRX: University's student-produced radio station
BurntX: Digital-first, alternative news site
Involvement in student organizations is a great way to explore career options, develop your network and make an impact on the college, the campus and the community throughout your college experience.
In the Community
RTF students are encouraged to seek out internship opportunities while at UT. Many students will intern in Austin throughout the school year, but students go all over the world for opportuntiies during the summer.
Recent student internships include:
ABC News, SXSW Film Festival, Texas Film Commission, Reel Women, Radio City Entertainment, Viacom, Austin Film Society, NBC Nightly News, New Line Cinema, Walt Disney Pictures, XM Satellite Radio
Around the World
The Department of Radio-Television-Film offers national and international travel opportunities for students interested in engaging in the media industry outside of Austin.
At UTLA, you will immerse yourself in the Entertainment Capital of the World. Spend a semester working at an internship aligned with your interests and taking courses to advance your industry knowledge. Find out if living in LA's entertainment industry is right for you.
Make it there, make it anywhere. Live, work and learn in New York City and experience an internship program designed to launch your career in the newly-announced UTNY program.
From the United Kingdom to Singapore and Argentina to Australia, you can explore the world, gain hands-on experience and making lasting memories. UT offers hundreds of study abroad programs for every major and budget.
Student projects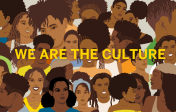 Get involved
Many students also gain experience on campus assisting with the production for undergraduate thesis projects and graduate student projects. Serve in any number of roles -- ranging from production assistant all the way up to producer or cinematographer -- and help build an undergraduate or graduate student's portfolio. It's invaluable opportunity to take on major management and production roles, as well as make creative connections that can last a lifetime.