Filmmaking in any degree
By Landry Allred
---
Alumni Spotlights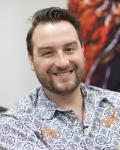 Miles Luna
Miles Luna graduated from The University of Texas in 2012 with a radio-television-film degree. Growing up, he was always interested in cartoons but enjoyed their storytelling aspect rather than animation.
As a Moody College of Communication student he also worked at TSTV, where he learned many technical aspects of film and production. Luna applied for internships at Cartoon Network and Nickelodeon but was turned down. Luna eventually landed an internship with Rooster Teeth, where he was also volunteering.
He is currently the head writer for animation at Rooster Teeth, where he reviews all the scripts before their release.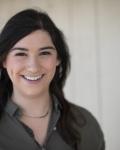 Mariel Salcedo
Mariel Salcedo earned her radio-television-film degree from Moody College in 2014. During her college years, she worked at Texas Student Television on Sneak Peek and eventually became the recruitment manager chair for TSTV. Through her classes, she realized she enjoyed the production-side of the filmmaking.
She found a post-graduation Rooster Teeth internship through connections at TSTV, which turned into a full-time job. She currently serves as a producer at Rooster Teeth and co-host for "Always Open," a comedy advice podcast.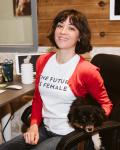 Sophie Turcotte
Sophie Turcotte graduated from the Moody College of Communication in 2009 with a radio-television-film degree. Following college, she moved to New York, worked smaller jobs and pursued purposeful internships, including the Tribeca Film Festival. Through that experience, she realized she enjoyed the business-side of filmmaking and public relations.
Turcotte was hired by Rooster Teeth as their first public relations manager in 2016, and she currently serves as communications director for the Austin-based media and entertainment production company. Her film degree provided a solid foundation of industry knowledge, which she translates into insightful branding opportunities.
"College is where you need to make all your mistakes - as many mistakes as possible. All my student projects were so bad, so terrible, but I learned what not to do, and I learned every now and then what to do." -- Miles Luna
Moody skills at work
Rooster Teeth
Rooster Teeth is an Austin-based production company, specializing in podcasts, shows and live-action shorts and series. Founded by University of Texas alumni, Rooster Teeth offers creative, professional opportunities for Moody College students during and after college.