Mandy Vachon
Mandy Vachon turns talent for connecting with people into measurable skills for resumé.
Sam Cervantes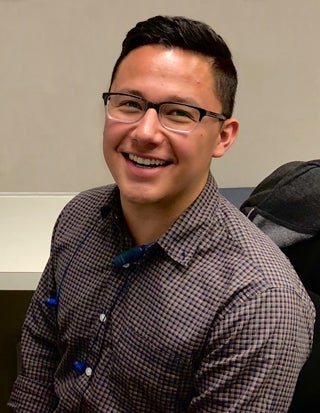 When I was a child, I wanted to be a band director. See, growing up, band was my safe zone. I enjoyed music. No one did music in my family. It was literally the thing that made me different. It made me stand out.
My band director instilled confidence. He was like a second father. When our band won a high school competition, he reminded us of the barriers in front of us, that we just destroyed, and celebrated the success we achieved despite the structural obstacles, like our zip code, that we could do nothing about. He inspired us but grounded us. He cried in front of us. Tears of joy can be very expressive.
I wanted to be a band director to empower other students, but at the core of what I wanted to do was improve the lives of marginalized students. Eventually I saw public policy, political communications and engaging in the public sphere as a space where I could directly work to improve students' lives and push the collective forward.
I grew up in a Spanish-only speaking household. I always had confidence issues when it came to speaking and writing because English isn't my first language. Majoring in political communications was an effort to push myself in an area where I wasn't comfortable.
More specifically, I wanted to work on how to frame an issue, how to be able to convey context better, how to make people care. In being able to speak publicly, you need to be able to speak clearly. And in order to speak clearly, you need to write clearly.
I feel like that is what I am taking away from my time at Moody – an understanding of how to frame messaging so people listen, learn and ultimately care.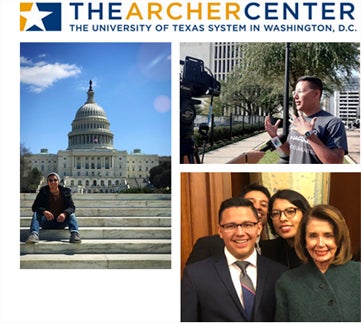 At The University of Texas I first chose a government major, and then added a double major in political communications. I thought it would be a good combination of degrees. Government focused on substantive study, and political communications gives me the skills to turn that into something workable in the field.
All of my courses at Moody incorporate practicality and real-life experiences, which I don't think I get with a liberal arts degree. It was during my time at Moody when I really saw how to connect academia with real life and the real world.
Moody also gave me access. Last spring, through the Archer Program in Washington D.C., I had an easily affordable opportunity to intern and take classes. It allowed me to stay on track to graduate, and it also surrounded me with other intelligent, driven people.
This fall, I began a full-time position at FWD.us in D.C. as a research associate. I am completing my last year of college remotely while pursuing my passion of engaging in public policy at the federal level.