Moody College launches new four-year Honors Program to recruit and cultivate transformative thinkers and leaders

The best and brightest high school students from Texas and beyond will soon have another great reason to choose the Moody College of Communication at The University of Texas at Austin for their undergraduate education: an intimate and rigorous four-year honors program dedicated to the cultivation of critical thinkers and transformative leaders.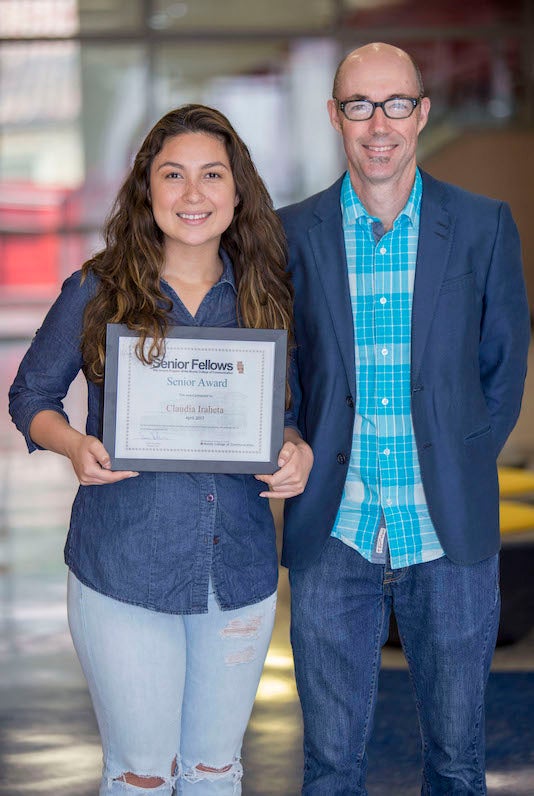 The new honors program has three main components that provide a holistic academic experience: A vibrant 15-credit curriculum of small, discussion-oriented classes, enrichment activities like special events and lectures, and college and community service. All students admitted to the Moody College Honors Program as freshmen will be awarded a first-year scholarship, and will have priority for competitive scholarships in subsequent years.
"We believe that our Honors Program will help us to identify and recruit future leaders and innovators in all the diverse fields of communication and provide them with the in-depth academic enrichment that can help them to reach their full potential," said Jay Bernhardt, dean of the Moody College of Communication. "We appreciate the support of the Moody Foundation and the Provost's Office for making our program possible."
The curriculum will supplement students' majors by counting as degree or college electives. Prospective students can apply using the ApplyTexas application beginning Aug. 1 up until the deadline of Dec. 1, and the first class of students will enter the program in fall of 2018.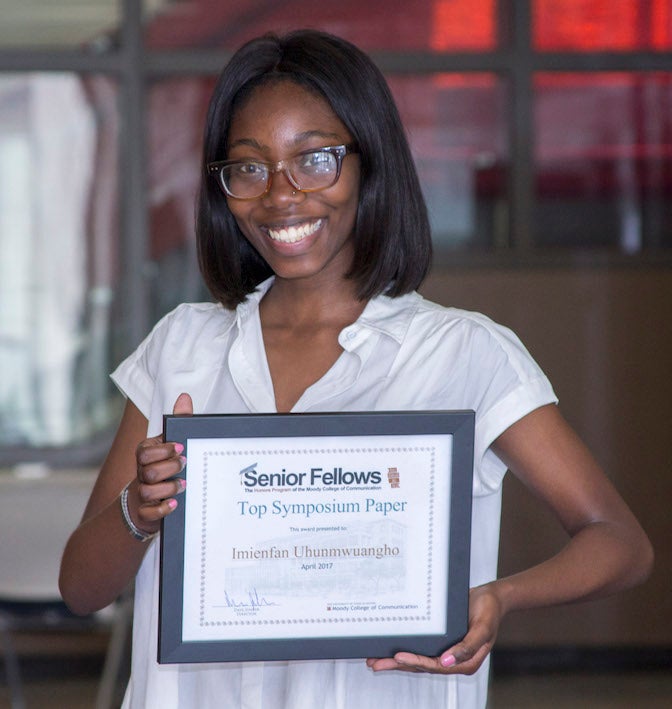 Since 1988, the College has offered a two-year Senior Fellows Program, available only to juniors and seniors, which has provided a rewarding honors experience with alumni that include media executives, scholars and professionals.
Current and incoming students enrolled in the Senior Fellows program will continue in the program and graduate as Senior Fellows while benefitting from some improvements to the curriculum and enrichment programming, as well as the addition of service activities.
While Senior Fellows will be absorbed into the new program over the next two years, the Socratic spirit of Senior Fellows, established by Roderick Hart in 1988, will live on.
"Our new Moody College Honors Program was informed by lessons from other great honors programs at UT Austin, such as Business Honors, Liberal Arts Honors, and Plan II Honors," said Mark Bernstein, associate dean for undergraduate education. "In designing the new program, our planning committee felt strongly about prioritizing small, seminar-style classes, where students can experience the joys of critical discussion and the profound benefits of considering diverse perspectives."
All students admitted to the Moody College Honors Program as freshmen will be awarded a first-year scholarship, and will have priority for competitive scholarships in subsequent years.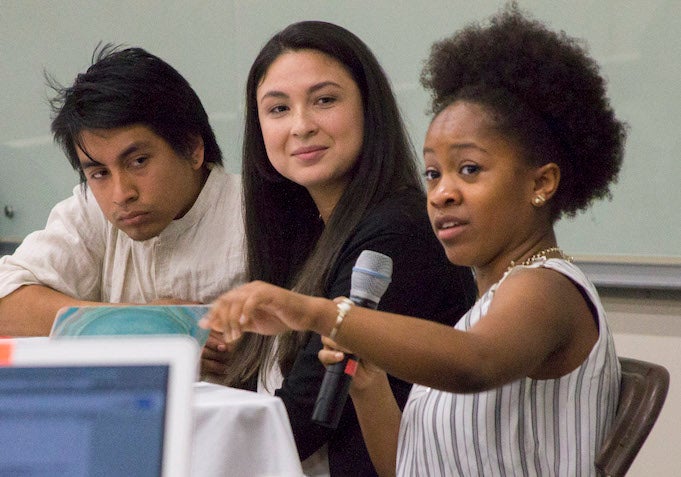 Senior Fellows students benefit from smaller class sizes, interesting topics and rigorous debate.
Students will grow as thinkers and leaders by progressing through a sequence of coursework: two core classes dedicated to critical inquiry across disciplines and the social responsibilities of intellectual work; followed by choices of special topics seminars; and a capstone project that includes the option of a traditional thesis.
Students will find a supportive intellectual community via enrichment activities such as guest lectures, panel discussions, special film screenings and social events.
Under the new program, the Moody College and larger community will also benefit from a renewed commitment to service. Honors students will give back by using their talents to mentor at-risk students, provide academic coaching, help plan enrichment activities and host college events, and participate in community service and outreach.
"Too often our culture overemphasizes the transactional aspects of communication," said Dave Junker, director of the Senior Fellows Honors Program and the new Moody College Honors Program. "That's why it is so important for a top communication college like ours to offer the best, most curious students an intellectual space to debate what makes communication foundational to who we are as human beings and makes possible the transformation of our lives and communities."