Photo with an orange and blue gradient filter of african american female student with natural afro hair and glasses smiling.
Powerpoint & Research Poster Templates
Powerpoint Templates
A PowerPoint template helps communicators create professional presentations that consistently represent the UT and Moody College brand. Templates use a 16:9 Ratio which is the default resolution of a widescreen HD projector or HDTV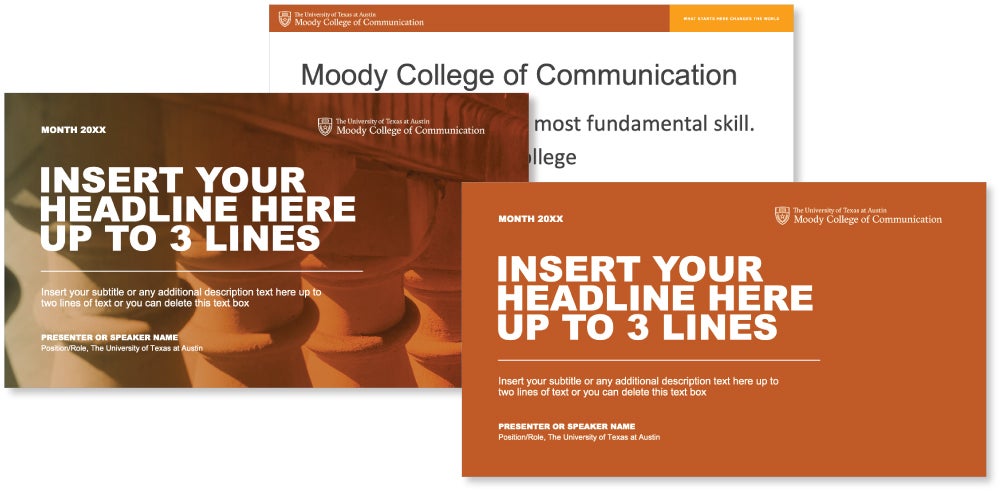 Download templates for college, departments, schools, centers, institutes and programs.
Research Poster Template
The Moody College of Communication offers a research poster template for faculty and graduate students who are looking for a branded option for poster creation.
This template is not required for use but is available if needed. Approved Moody College and school/department logos are available for download on the first page of the template.