Global Engagement at Moody College
brilliant solutions that influence how the world connects today and tomorrow.
Communication Beyond Borders 
The Moody College of Communication promotes learning beyond the national borders of the United States. Our students, faculty, and alumni are building global bridges to share their ideas and collaborate with others around the world. At Moody College, we recognize that it takes diverse mindsets to create solutions that will change the world. 
63
faculty members engaged in global work
52
countries around the world
28
international and visiting faculty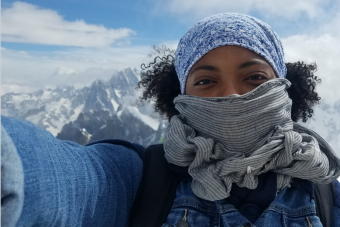 Our students are learning about the world around them both in the classrooms at UT Austin and abroad.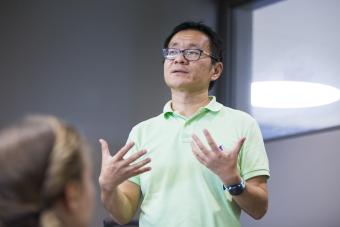 Our faculty are global leaders in their respective fields. Moody College faculty are conducting research on six continents.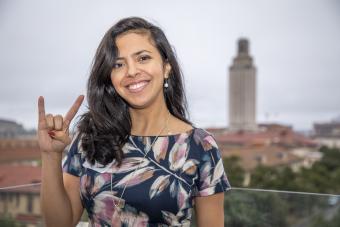 At Moody College, we believe that you never stop learning and growing and that is true for our alumni. Our alumni are making big impacts around the world.
Education Abroad at Moody College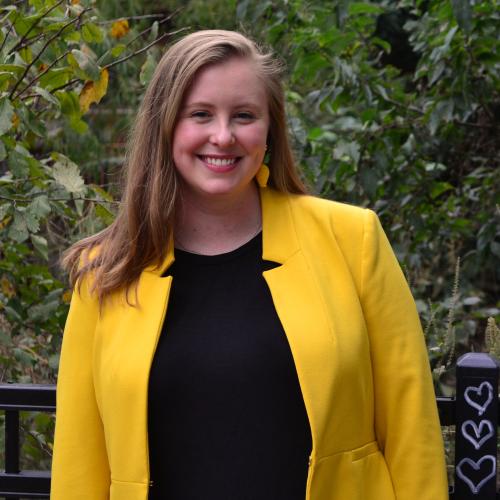 CMS Grad Student Chosen for Korean Fulbright
Samantha James, Ph.D. candidate in Communication Studies, has been chosen for a Research Fulbright in Korea.
In Seoul, the birthplace of K-pop, fans from around the world gather for both official and fan-made events and demonstrate how their shared passion drives collective action. With support from the Fulbright Research Award, Sam James will spend 10 months in Seoul conducting participant ethnography and in-depth interviews to understand how globalization and emerging technologies influence the contradiction between shame and pride in this comparative study of K-pop fan organizing in the US and South Korea.
About Fulbright:
The Fulbright U.S. Student Program is an internationally recognized program of the U.S. Department of State that provides grants for individually designed study/research projects or for English Teaching Assistant Programs. Research Awards provide the opportunity for graduate students to complete independent research projects abroad through 10 months of grant support in specific countries.
President's Award for Global Learning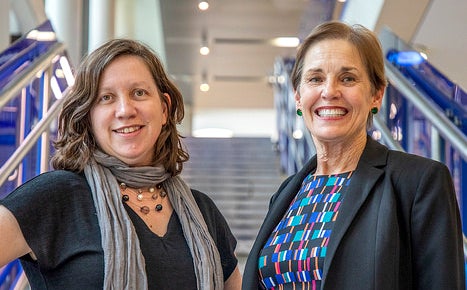 The University of Texas at Austin educates global leaders who have more than a transcript in their toolkit. They have a hands-on, cross-cultural experience. They have big ideas and plans. The world has gotten smaller, but the challenges have gotten bigger. The President's Award for Global Learning lets students take on the one big thing they want to change.
Shiv Ganesh Wins President's Award for Global Learning 2022
The President's Award for Global Learning empowers students and faculty to examine real-world interdisciplinary topics while incorporating in-country learning into the classroom experience. Each awarded faculty team has identified a challenge that can be addressed with an international partner in a global context.
The awarded faculty/student teams will implement their projects between January and December 2022. Faculty teams receive $5,000 to support the student projects and class activities, and individual faculty members each will receive a $9,000 honorarium. Faculty and students also will receive fully funded travel as part of the award.
Dr. Ganesh's project is with Dr. Sharmila Rudrappa in Sociology. It is titled "Cotton Threads: Fabricating Ethical Production and Consumption in the Garment Industry" Their International Partners are Nudie Jeans in Gothenburg, Sweden and the International Institute of Information Technology Bangalore in Bangalore, India.
This faculty-led program aims to help students learn about the ethical production and consumption of high fashion through coursework, field visits, and independent research in three sites: Texas, Sweden, and India. The program team will partner with the company Nudie Jeans, headquartered in Gothenburg, Sweden, working with their suppliers and academic collaborators in Bangalore, India. Program goals are to teach students how the company strives to: achieve ecological sustainability; instill social justice across production nodes in global commodity chains for growers, textile workers, and garment workers; and offer radical transparency to consumers on ethical production processes and profits. Students will have the opportunity to integrate the skills and knowledge developed over Spring and Summer 2022 to test Nudie Jeans' business model in Texas, which is the largest grower of cotton in the U.S.
Submit to the Study Abroad Photo Contest by November 6th!
Past Events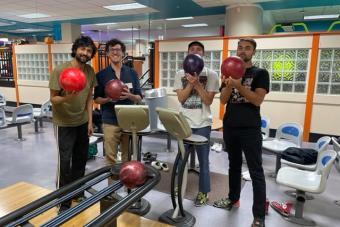 International Student Social
In September we got together for a night full of bowling, pizza and fun! Keep an eye out for more social events on the horizon!