Meet our Moody Media Scholars for Social Change!
Each academic year since 2020 Moody undergraduates are encouraged to apply for consideration to become a Moody Media Scholars for Social Change.  These students featured below have each engaged with and created work across the fields of media and communication that reflects a commitment to social justice on the UT campus and beyond!
2021-2022 Academic Year
Areeba Amer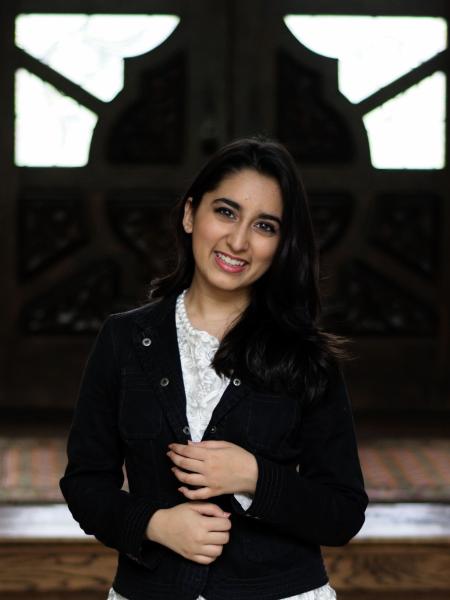 Areeba Amer is an economics and journalism senior. She has worked for three years at WiseUp TX, a nonprofit focused on engaging South Asians to partake in civil engagement, and currently creates multimedia content for the organization as a board member. She previously worked as the Director of the Diversity and Inclusion Board at The Daily Texan, where she made high-level changes to improve newsroom policies for staff members and readers of all backgrounds. She is passionate about making politics accessible to marginalized communities and hopes to continue her work in social justice at law school in the future.
Bushra Hamid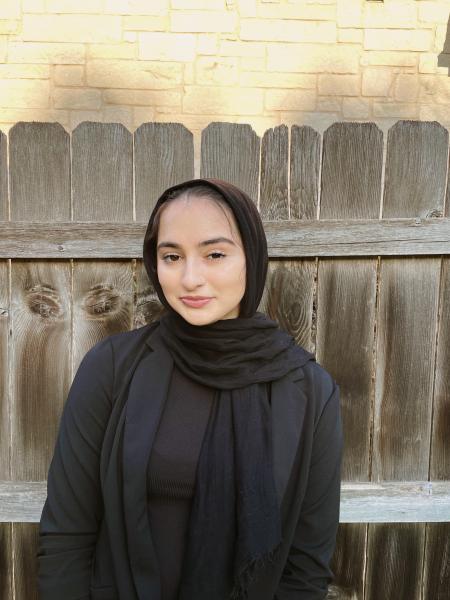 Bushra is a third-year Communication Sciences and Disorders major with a minor in Interdisciplinary Disability Studies from Round Rock, Texas. She plans on attending graduate school for Speech Language Pathology in order to help progress the accessibility of speech therapy. Her focal interest in social justice is establishing equity in education, and she's currently moving towards her goal by serving as an Undergraduate Learning Assistant. In her free time, she is binge-watching New Girl, planning events for the Diversity and Inclusion Agency at UT, and volunteering with stroke survivors at Austin Speech Labs. Bushra is very excited to work on amplifying the voices of minority and underrepresented students/faculty this year.
Emily Anaya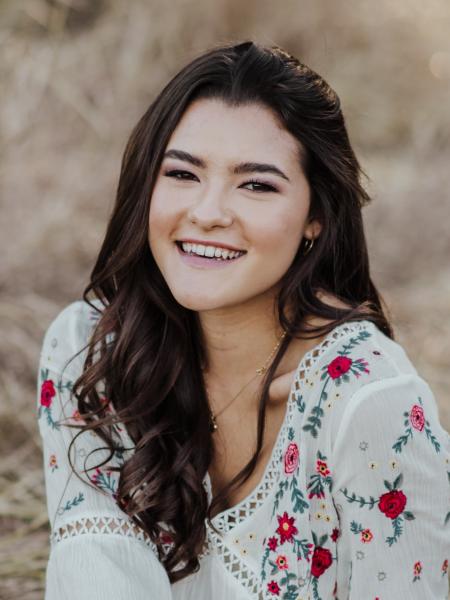 Emily Anaya is a third year Communication and Leadership major from Kingwood, TX. She is also pursuing a minor in Business, is a member of the Communication Council and the Moody Honors Program, and is an Undergraduate Learning Assistant. Emily's love for communication is rooted in its capacity to drive change, starting with language that unites communities. She hopes to continue pursuing opportunities in college and her career that honor diverse identities to build more inclusive spaces for everyone, building upon her experience in community engagement, writing, and creative projects. Emily's own identity has served as the context for her lifelong interest in justice and an equitable society, so she is eager to draw on her perspective as a proud second-generation Mexican American woman in the LGBTQ+ community to help amplify underrepresented voices at Moody.
Rachael Hatchett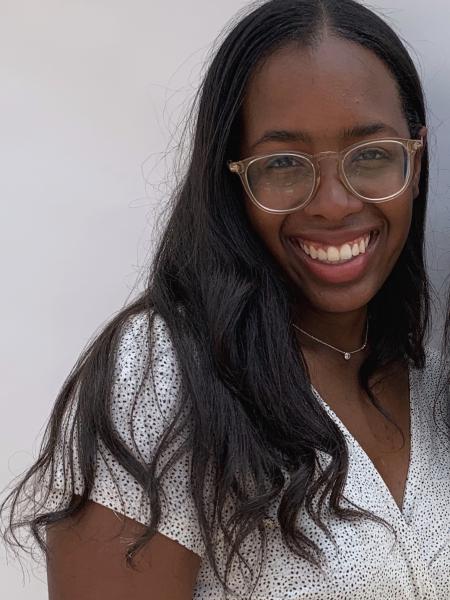 Rachael Hatchett is a third year Radio-Television-Film and African and African Diaspora Studies double major from Houston, Texas. She currently serves as the External Relations Director of Diversity and Inclusion at the Daily Texan and is a member of UT's Onyx Honor Society and Intramural Club tennis. Her interest in social justice stems from her passion of utilizing film and storytelling as a voice for historically underrepresented people. She values inclusion, multiculturalism, and the importance of each culture telling their own stories. As a Moody Scholar for Social Change, she wants to continue to advocate for her peers and help create an environment more supportive of future students like her. After Moody, she hopes to pursue a postgraduate Doctoral degree.
Tiffany Sun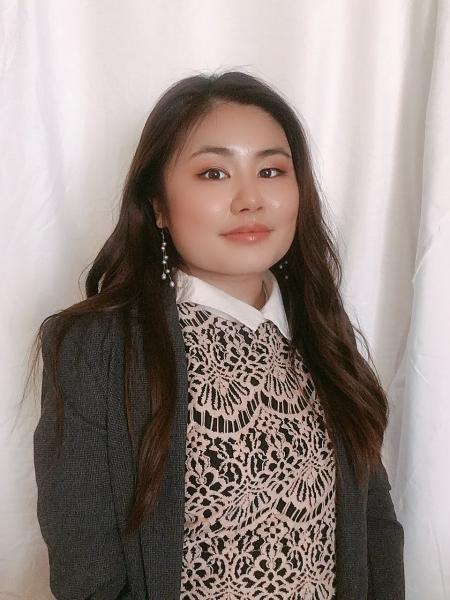 Tiffany's parents being both business majors, she was able to gain some experience working and help out her dad with his security start-up. While Tiffany's parents wanted her to go into accounting, Tiffany wanted to do something more creative so she chose to double major in marketing and advertising at UT Austin. The reason Tiffany chose her major is because Tiffany finds fulfillment in creative problem solving and promotion of companies that she believes in. When Tiffany first moved from Taiwan to the US in the second grade, she found it quite difficult to adapt to her new environment. Mainly, it was due to not seeing people that shared her ethnic background and experience. At one point, Tiffany even rejected her culture in order to better fit in because Tiffany was scared and embarrassed to seem "different". Therefore, Tiffany wanted to use her regrets to better the future and make sure no other kid had to feel ashamed of their cultural identity. What Tiffany hopes to gain from the Moody Media Scholar program is to learn more about the current issues facing the UT community and amplify unheard voices within the UT community.