Moody Cares is a repository of resources for Moody College Students, Faculty and Staff, aimed at aiding in the creation of a more inclusive and equitable culture and learning environment.
Resources for Students, Faculty, and Instructors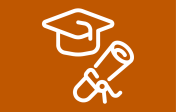 This module directs Moody College students to resources centered on diversity, equity, inclusion, and social justice offered within The University of Texas at Austin community.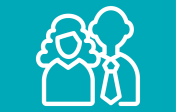 This module directs Moody College faculty and instructors to suggested syllabus language intended to help faculty and instructors cultivate a more welcoming and inclusive learning environment – one that makes issues of diversity, equity, inclusion and social justice integral parts of their pedagogical framework. Because of historical biases that oftentimes overlook various viewpoints, experiences, or cultural identities, these suggested additions will not only encourage a more holistic approach to pedagogy and student support, but will let all students know that their unique voices and perspectives are valued.