Diversity in Media Symposium
The Office of Diversity, Equity, and Inclusion at the Moody College of Communication presents the 2nd annual Diversity in Media Symposium in Spring 2022. Each academic year, this symposium will commit itself to exploring an aspect of diversity, equity, inclusion, accessibility, and social justice across the media ecosystem. 
This year's symposium is titled "Queer Futures: Media and Communication at the Intersections". It will feature practitioners from LGBTQIA+ communities operating across the media and communication landscape. Conversations will highlight the layered representations of queer communities throughout the media and communication industry and emphasize meaningful intersections with issues of economic justice, climate justice, racial justice, health justice, migrant justice, and more.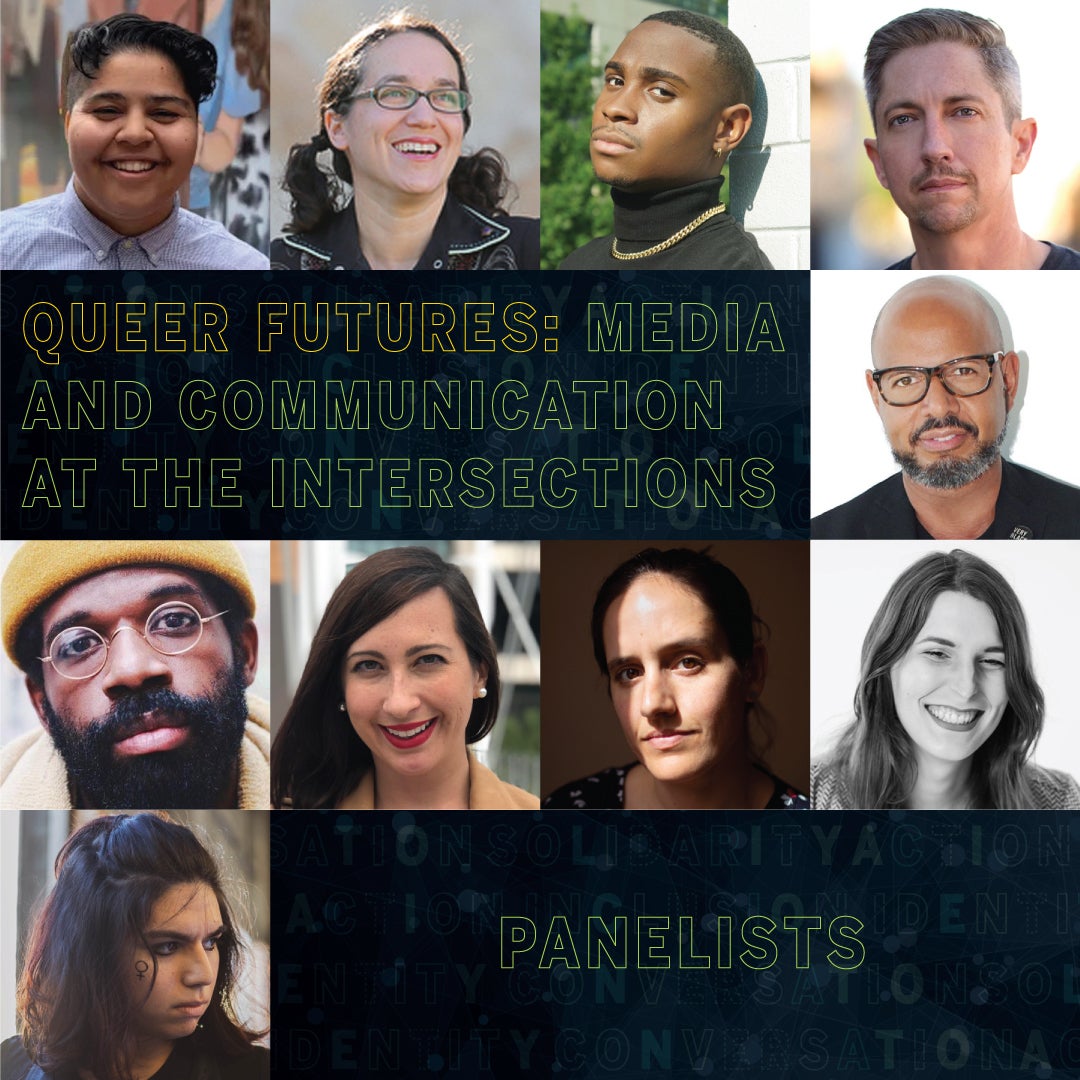 2022 Diversity in Media Symposium
Queer Futures: Media and Communication at the Intersection
April 6-7th (Central Time)
Virtual; free and open to all
Schedule of Events
Wednesday, April 6
Opening Remarks
5:55-6:00 p.m. CT
Keynote: A Conversation with Emil Wilbekin
6:00-7:00 p.m. CT
Thursday, April 7
Opening Remarks
9:55-10:00 a.m. CT
Witness: Centering the Stories of Trans Athletes
10:00-11:15 a.m. CT
The Dynamism and Diversity of Queer Storytelling
11:30 a.m.-12:45 p.m. CT
Lunch and Virtual Film Screening
12:45-2:00 p.m. CT
After Moody: A Conversation with LGBTQIA+ Alums and Their Allies
2:00-3:15 p.m. CT
Final Remarks
3:15-3:30 p.m. CT