The Office of Diversity, Equity, and Inclusion at the Moody College of Communication presents the inaugural Diversity in Media Symposium. The annual symposium is dedicated to exploring an aspect of diversity, equity, inclusion, accessibility and social justice across the media ecosystem.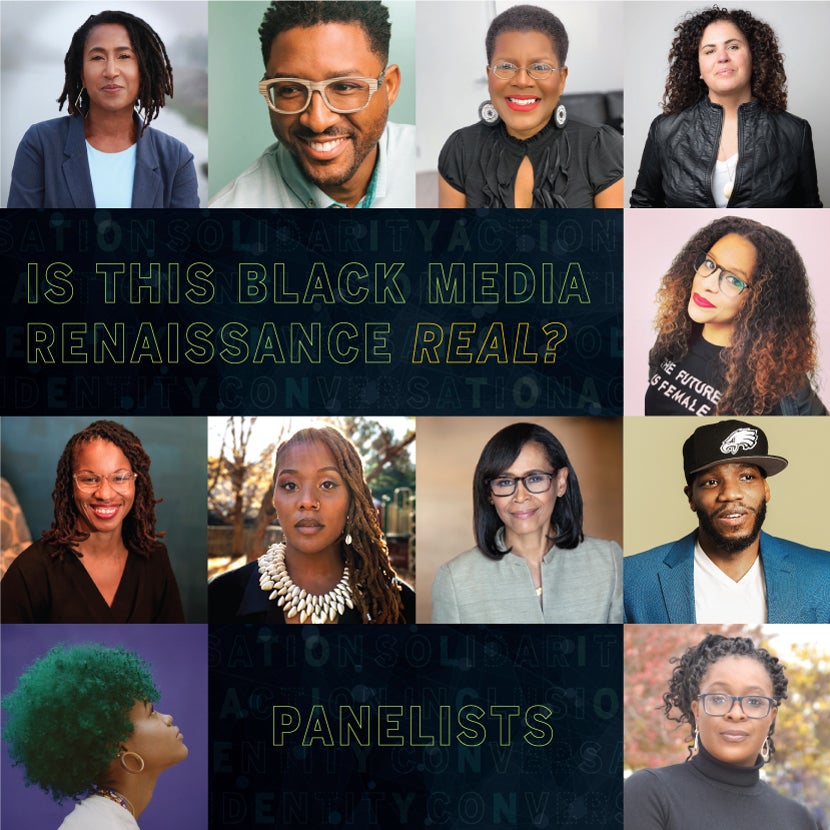 This Spring 2021 virtual symposium titled "Is this Black Media Renaissance Real?" will focus on race in the media, specifically Blackness, and its re-emergence in popular discourse over recent years. What will the conversation about race in the media sound, look and feel like in 5 years ... 10 years? This symposium will place academic scholars, artists, journalists, and an array of media professionals in conversation with the goal of exploring the roots of this question and suggesting paths forward from their differing vantage points.
Featured Panels
---
Blackness, Inc.: Corporate Activism and Co-Opting the Black Lives Matter Movement
A conversation centered on the cultural and economic value ascribed to Blackness and its usage as a currency across the media industry.
Moderator: Ya'Ke Smith | Associate Dean of Diversity, Equity, and Inclusion | Associate Professor of Film | George Christian Centennial Professorship Fellow | Department of Radio-Television-Film
10:15-11:30 a.m. CT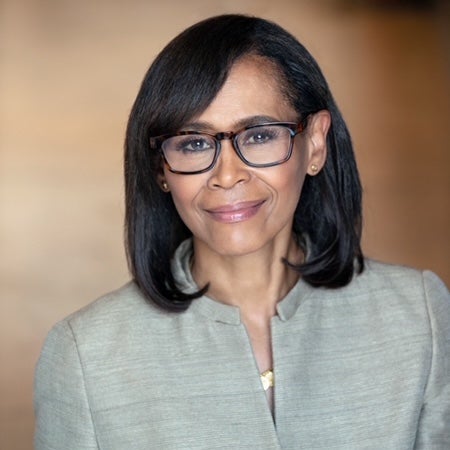 Journalist, professor, author
Pamela Newkirk, Ph.D., is a journalist, New York University professor, author and multi-disciplinary scholar. Her work examines contemporary and historical depictions of African Americans in popular culture.
Her latest book, "Diversity Inc.: The Failed Promise of Billion-Dollar Business," exposes the decades-old practices and attitudes that have made diversity a lucrative business, while they fail to realize diversity. The book was included on TIME magazine's "Must-Read" books of 2019 and featured in numerous publications, including Forbes, Fortune, Fast Company, The Financial Times, The Guardian, The Chronicle of Higher Education and TIME.
Prior to joining the journalism faculty at New York University she was a daily reporter at four news organizations including New York Newsday where she was part of a Pulitzer Prize-winning reporting team.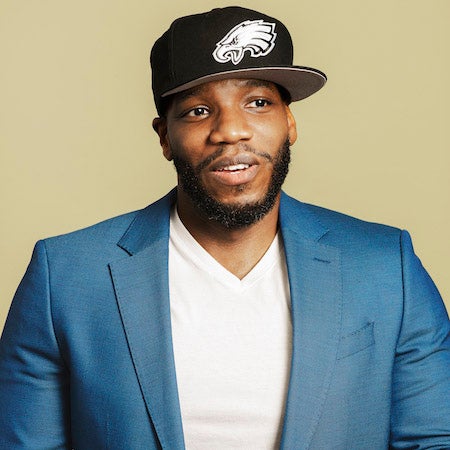 Co-host/Correspondent, NPR's Code Switch
Gene Demby is a correspondent at NPR and has been the co-host of the Code Switch podcast since 2016. He won the 2014 Online News Association Award for online commentary for his writing on the Code Switch blog.
Prior to joining NPR, he was the managing editor of Huffington Post's Black Voices. He later covered politics.
He began his career as a news assistant at the New York Times. Gene is from South Philly, which he will tell you without prompting, and is an avid runner. He lives in Washington, DC.
Chief Marketing and Communications Officer, NAACP
In her role for the NAACP, the oldest civil rights organization in the country, Aba Blankson oversees internal and external plans related to brand management, public relations and marketing. Previously, Blankson served as a communications and outreach officer within the U.S. Department of State. She has also held roles in marketing, communications and information technology at Hood College, Towson University and Cornell University.
---
New Futures: How Emergent Communication Technologies, like AI, Converge at the Intersection of Racial and Gender Bias and How We Should Respond
A conversation centered on the intersections of race, gender, technology and our collective abilities to imagine new ways of communicating across systems that often replicate historical biases.
Moderator: S. Craig Watkins | Founding Director, Institute for Media Innovation | Ernest A. Sharpe Centennial Professor | School of Journalism and Media 
11:45 a.m.-1:00 p.m. CT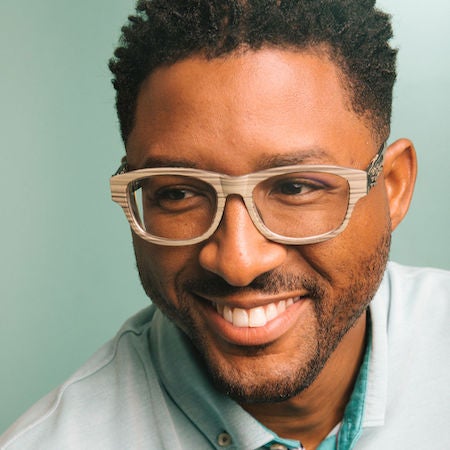 CEO/Storyteller, @GRX Immersive Labs
Alton Glass is a visionary entrepreneur who leads a team of new media gurus who tackle contemporary issues through immersive storytelling, create enterprises based on AR, VR and formats yet envisioned, and prioritize community capacity building so under-utilized talent and communities have access to new technology, tools and training. Glass is the co-creator of TIME's "The March," an immersive installation featuring Dr. Martin Luther King Jr.'s iconic "I Have a Dream," speech.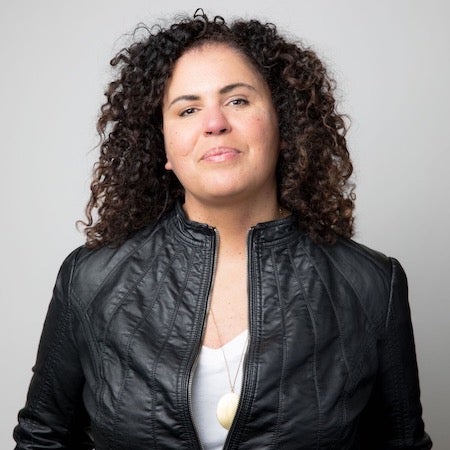 Associate Professor, Co-Founder/Co-Director UCLA Center for Critical Internet Inquiry
Dr. Safiya Umoja Noble is an Associate Professor at the University of California, Los Angeles (UCLA) in the Department of Information Studies where she serves as the Co-Founder and Co-Director of the UCLA Center for Critical Internet Inquiry (C2i2). She also holds appointments in African American Studies and Gender Studies. She is a Research Associate at the Oxford Internet Institute at the University of Oxford and has been appointed as a Commissioner on the Oxford Commission on AI & Good Governance (OxCAIGG).
Noble is the recipient of a Hellman Fellowship and the UCLA Early Career Award. Her academic research focuses on the design of digital media platforms on the internet and their impact on society. Her work is both sociological and interdisciplinary, marking the ways that digital media impacts and intersects with issues of race, gender, culture, and technology.
---
Minding Architectures of Fear
A conversation centered on Blackness and horror/fantasy storytelling in a rapidly evolving entertainment industry, especially as we are witnessing a resurgence of horror, fantasy and sci-fi narratives told from a Black perspective, and see once again how this genre is ripe to deal with both the contemporary experiences and histories of Black people.
Moderator: Ja'nell N. Ajani | Doctoral Student, American Studies | Cultural Content Producer and Curator
2:00-3:15 p.m. CT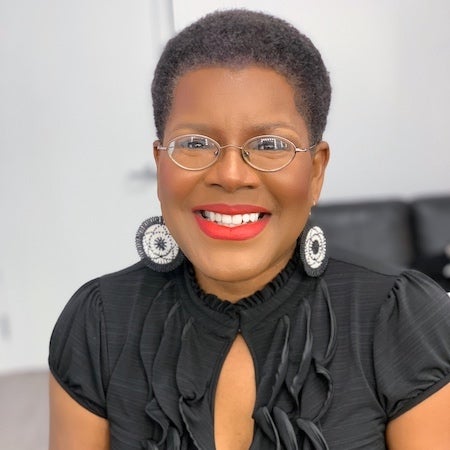 Author, Professor
Tananarive Due (tah-nah-nah-REEVE doo) is an award-winning author who teaches Black Horror and Afrofuturism at UCLA. She is an executive producer on Shudder's groundbreaking documentary Horror Noire: A History of Black Horror.
She and her husband/collaborator Steven Barnes wrote "A Small Town" for Season 2 of "The Twilight Zone" on CBS All Access. A leading voice in black speculative fiction for more than 20 years, Due has won an American Book Award, an NAACP Image Award, and a British Fantasy Award, and her writing has been included in best-of-the-year anthologies.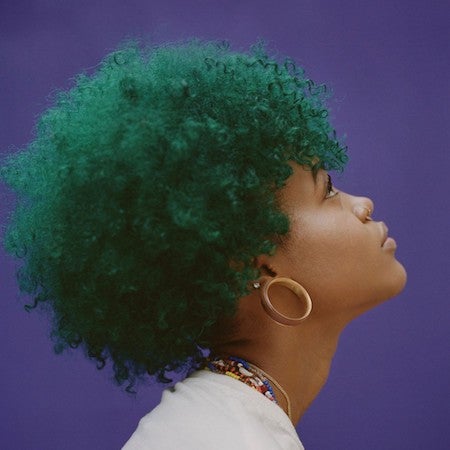 Writer/Artist
Kamil Oshundara (they/she) is a non-binary writer and performer from Atlanta, Georgia. One of their passions is approaching storytelling from an intersectional lens to produce media that accurately explores the cultural realities of marginalized people. Kamil works to produce elevated narratives that re-imagine ancestry and representation across the spectrum of BIPOC identity.
While studying at UCLA, their interest in social justice and genre developed into a passion for Black speculative arts (Black horror, sci-fi, Afro-futurism, surrealism) as a mode of change.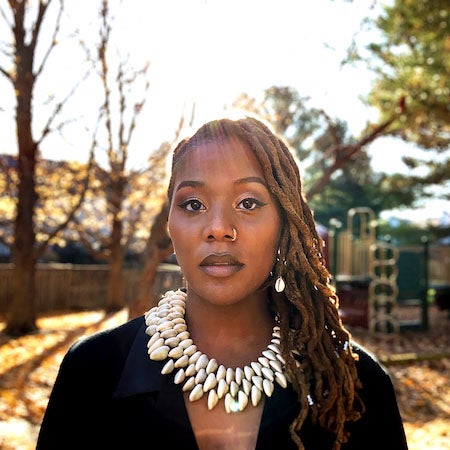 Writer/Director
Nikyatu's films have screened at festivals nationally and internationally. Her short film, Suicide By Sunlight, a project funded by THROUGH HER LENS and sponsored by the Tribeca Film Institute and Chanel, made its debut at the 2019 Sundance Film Festival.
She is currently in pre-production on her supernatural horror feature film NANNY, a project that was selected for the 2019 Sundance Institute Creative Producing Lab, the 2019 IFP Project Forum and the 2020 Sundance Screenwriter's and Director's Labs. In addition to making films, Nikyatu teaches filmmaking as a tenure track Assistant Professor.
---
How Many More Seats at the Table: Diverse Storytelling and the New Media Renaissance
A conversation centered on Black UT alumni who are working across various sectors of the media industry.
Moderator: Munji Nfor | Director of Diversity & Inclusion, Moody College Honors Program | Equity Student Council member
3:30-4:45 p.m. CT
Managing Editor, The Washington Post
Krissah Thompson is The Washington Post's managing editor for diversity and inclusion. She is the first Black woman to become a managing editor in the newspaper's 143-year history. Thompson has spent her entire professional career at The Washington Post, where she started in 2001 as a summer reporting intern. She has served as a reporter for the financial, national politics and style desks, and was most recently the assignment editor for the Post's style section.
Thompson graduated from The University of Texas, where she majored in journalism and Plan II honors.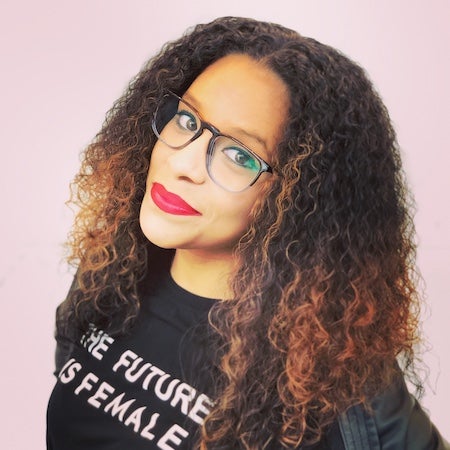 Account Supervisor, Saatchi & Saatchi
In her current role, Carissa works on the Toyota account, and her most recent campaign work was launching the all new 2021 Sienna. She also serves on Saatchi's recently organized Diversity Taskforce, where she helps bring racial disparities to the forefront of the conversation in an effort to educate, empower and promote change within the agency and industry at large. In 2021, she began serving as the Marcom Chair for Ad 2 Dallas, an advertising group for professionals under 32.
She is a proud alumna of UT Austin and Moody College, and also holds a master's from Texas State where she completed her thesis research on social media use by millennial black women during the 2016 election.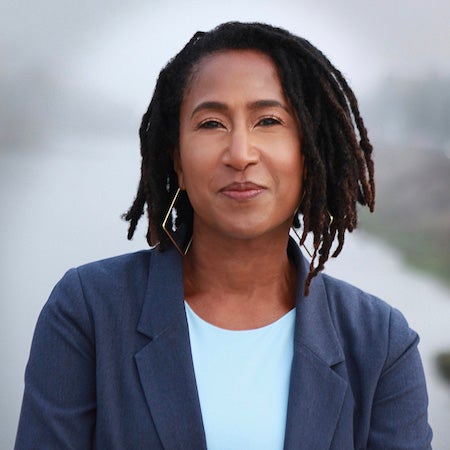 Executive Vice President, Creative, Sony Pictures Animation
As executive vice president of creative for Sony Pictures Animation, Karen Toliver is responsible for the creative supervision of a number of upcoming features for the studio, from inception to script, and through production.
In her role, Toliver is also in charge of recruiting key storytelling talent, and discovering and acquiring new creative material and intellectual property aligned with Sony Pictures Animation's vision including original concepts, books, comics, video games, shorts, websites, and toys.
Toliver is also the producer of the Academy Award®-winning animated short film, "Hair Love," directed by Matthew A. Cherry.
---
This event was sponsored by:
2021 Diversity in Media Symposium
Thursday, March 25
10 a.m. – 5 p.m. CT
Virtual; free and open to all
Schedule of Events
Welcome
10:00 a.m.
Blackness, Inc.
10:15-11:30 a.m.
New Futures
11:45 a.m.-1:00 p.m.
Minding Architectures of Fear
2:00-3:15 p.m.
How Many More Seats at the Table
3:30-4:45 p.m.
Closing remarks
4:45 p.m.