DEI_Website_Graphics_Banner1
Diversity, Equity, and Inclusion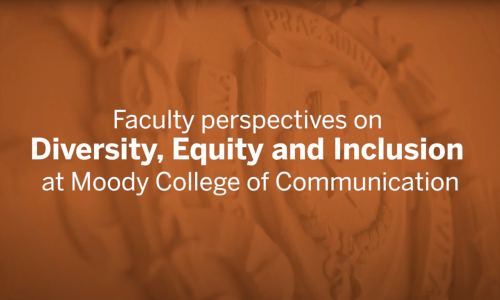 April 28, 2021
Celebrate the innovative work of Moody Faculty leading efforts to integrate the core principles of diversity, equity, and inclusion into their teaching practices.
Our Commitment To You
The Moody College of Communication is committed to a culture of inclusion and equity in which all of our students, faculty, staff, and visitors are welcome and respected. As a community, we commit to establish and nurture a climate of inclusion that is anti-racist, anti-sexist, and anti-bigotry of all kinds, and combats prejudice, hostility, or discrimination toward any culture or group.
Learn more about our mission and our progress.