Research Acknowledgement Statement
Articles, presentations, posters, book chapters and any other publication showcasing research funded by the program should have the following statement included so as to properly cite your funding source:
"The research leading to these results has received funding from the Fundação para a Ciência e a Tecnologia  (FCT) through the UT|Portugal Digital Media program at the University of Texas at Austin. Support for the production of this publication does not constitute an endorsement of the contents which reflects the views only of the author(s)"
Current Projects
New calls for research projects were issued by the Portuguese Foundation for Science and Technology and the UT Austin Portugal Program in 2014. Digital Media researchers at UT and Portuguese partner institutions collaborated to propose a variety of innovative projects. The Call for R&D Projects at The University of Texas at Austin, managed by the IC2 Institute, awarded funding to "Roots and Wings: Glocalized Networks and Mobile Media Entrepreneurship in Austin and Lisbon," a proposal submitted by PI Wenhong Chen of UT in collaboration with co-PI José Azevedo of U. Porto, with a team of faculty and students from both institutions.
Roots and Wings: Glocalized Networks and Mobile Media Entrepreneurship in Austin and Lisbon
Synthesizing literatures in sociology, management, and media studies, this project centers on how entrepreneurs in the mobile media industry leverage digital media technologies and glocalized networks for starting up, product development, marketization, and innovation. A cross-disciplinary team with rich experience in entrepreneurship research and practice will use a comparative mixed-method design to collect interview, survey, and digital trace data in Austin and Lisbon. Insights gained will have policy and practical importance.
UT Austin team:
Wenhong Chen, Sharon Strover, Joseph Straubhaar, Artur Matos Alves, Kye-Hyoung Lee (PhD student), Xiaoqian Li (PhD student), Hogeun Seo (MA student)
U. Porto team:
José Azevedo, Nuno Moutinho, Raquel Meneses, Carlos Figueiredo (PhD student)
e-Health
The Digital Media Program also provided seed funding for four research projects on e-Health topics, with collaborations including partners from UT, the New University of Lisbon, The University of Porto, and the Lusophone University of Humanities and Technologies.
Improving Prenatal Health Communication: Engaging Men via e-Health
The purpose of this project is to develop an e-health intervention that could be used to engage men in issues around prenatal health. It builds on pilot work conducted by members of this team, and it will involve: (1) building a new e-health intervention specifically for men, (2) evaluating the intervention qualitatively with a local U.S. sample and quantitatively with a nationally representative U.S. sample, and (3) evaluating the intervention in Portugal to enable cross-cultural comparisons of its utility. The entire team will be involved in the development and evaluation of the intervention, as well as efforts to disseminate findings.
Principal Investigators:
Michael Mackert, PhD – Department of Advertising, UT Austin; The University of Texas Health Science Center at Houston School of Public Health
Manuel José Damásio, PhD – School of Communication, Arts and Information Technologies, Lusophone University of Humanities and Technologies
Team members:
Erin Donovan, PhD – Department of Communication Studies, UT Austin
Alex Garcia, PhD, RN – School of Nursing, UT Austin
Aaron Rochlen, PhD – Department of Educational Psychology, UT Austin
Marie Guadagno, doctoral student – Department of Advertising, UT Austin
Allison Lazard, doctoral student – Department of Advertising, UT Austin
Amanda Mabry, doctoral student – Department of Advertising, UT Austin
Delivering Repeated Health Messages through Digital Media to Increase Physical Activity in Dialysis Patients
This project builds on past research on redundant communication and tests how these principles work in physical activity messages delivered to dialysis patients in the US and Portugal. We will use existing digital media materials from the Portugal team as the content for this intervention. To create the parallel content to deliver to the US audience, we will translate the Portugal digital materials into English and create videos. We will also create paper brochures for the English-speaking and Portuguese-speaking patients that contain similar content to the videos. After delivering repeated messages through digital media and paper brochures, we will assess the impact on health outcomes including increases in physical activity.
Principal Investigators:
Keri K. Stephens, PhD – Department of Communication Studies, UT Austin
Manuel José Damásio, PhD – School of Communication, Arts and Information Technologies, Lusophone University of Humanities and Technologies
Team Members:
Yaguang Zhu, doctoral student – Department of Communication Studies, UT Austin
Mobile Measurement and Motivation: A Feasibility and Pilot Study of Smartwatches for Health in the United States and Portugal
Mobile personal tracking devices, such as the FitBit, Jawbone Up and countless smartphone apps, have become extremely popular in recent years in the US and throughout the world and millions of people use them daily for fitness tracking, calorie counting, and even disease self-management. The next generation of these wearable devices, the "smart watch," have the potential to combine the high accessibility of the wrist-based tracking devices with the data integration and computer processing power of smartphone apps, creating powerful mobile tracking and motivational tools, which can offer great potential in the health area for health behavior tracking and change.
To explore this innovative and emerging market and healthcare opportunity, we will conduct feasibility and pilot research on smart watches for health behavior tracking and change in the US and Portugal. Step one of our research will involve market analysis of the current accessibility of "wearables" and smart watches and look for demographic or geographic differences among users. Step two of our research will involve lab testing of selected smart watches among members of the research team. The third step of our research will involve conducting pilot needs assessments using mixed data collection with diverse consumers to assess their needs and preferences related to smartphones and health behaviors. This research may focus on one or more health areas for which smart watches offer the greatest potential for positive impact, such as medication or treatment adherence. Finally we will conduct small feasibility pilot studies in the US and possibly in Portugal to see if consumers are comfortable and accepting of smart watch based behavioral tracking and interventions. Data from this pilot research will inform the development of future grant proposals to develop and test smart watch based health interventions in the US and Portugal.
Principal Investigators:
Jay M. Bernhardt, PhD, MPH – Professor and Director, Center for Health Communication, Moody College of Communication, University of Texas at Austin
J. Paulo Moreira, PhD, Prof. G.D. – Policies, Management and Administration in Health, National School of Public Health, New University of Lisbon
Team Members:
João Magalhães, PhD – Department of Computer Science, Faculty of Science and Technology, New University of Lisbon
Kate Magsamen-Conrad, PhD – School of Media and Communication, Department of Communication, Bowling Green State University
Understanding Consumers' Quality Evaluation of Online Health Information Using a Mixed-Method Approach
About 80% of Internet users in the U.S. search online for health information, so do equal percentages of European Internet users. However the quality on online health information is of concern. Extensive studies by health professionals revealed that the quality of online health information varies greatly. On most medical subjects, information was biased, incomplete, or even inaccurate and misleading. Existing studies showed conflicting results in terms of whether users evaluate the quality of online health information while searching for it, and if so, how they perform the evaluation. This study intends to contribute to a clearer understanding of these two issues by using the eye-tracking method, which is able to offer more objective representation of users' information searching behavior and provide triangulation to traditional interview and observation methods. Towards this end, we will conduct a user study in a lab setting to observe participants' health information searching behavior, interview them about their search experiences, and measure their eye movement in the information searching process. We will triangulate the data from the three sources to form better understanding of the two issues raised above.
Principal Investigators:
Jacek Gwizdka, PhD – School of Information, UT Austin
Yan Zhang, PhD – School of Information, UT Austin
Carla Teixeira Lopes, PhD – University of Porto Faculty of Engineering
Videogame Studies Review
UT Austin-Portugal staff members prepared a document summarizing video game history, technological development, industry trends, and recent academic studies. This review is intended to provide support for scholarly projects and help digital media researchers become more familiar with the field.
Download
Past Projects
During its first five years, the Digital Media Program produced nine research projects, funded by the Portuguese Foundation for Science and Technology. Each project included extensive graduate student involvement, collaboration with private companies including Samsung, Duvideo, Microsoft, and ZON Multimédia. The projects were highly productive, resulting in many peer-reviewed publications and conference papers as well as serious games and an iPhone app, GimmeDaBlues.
LIFEisGAME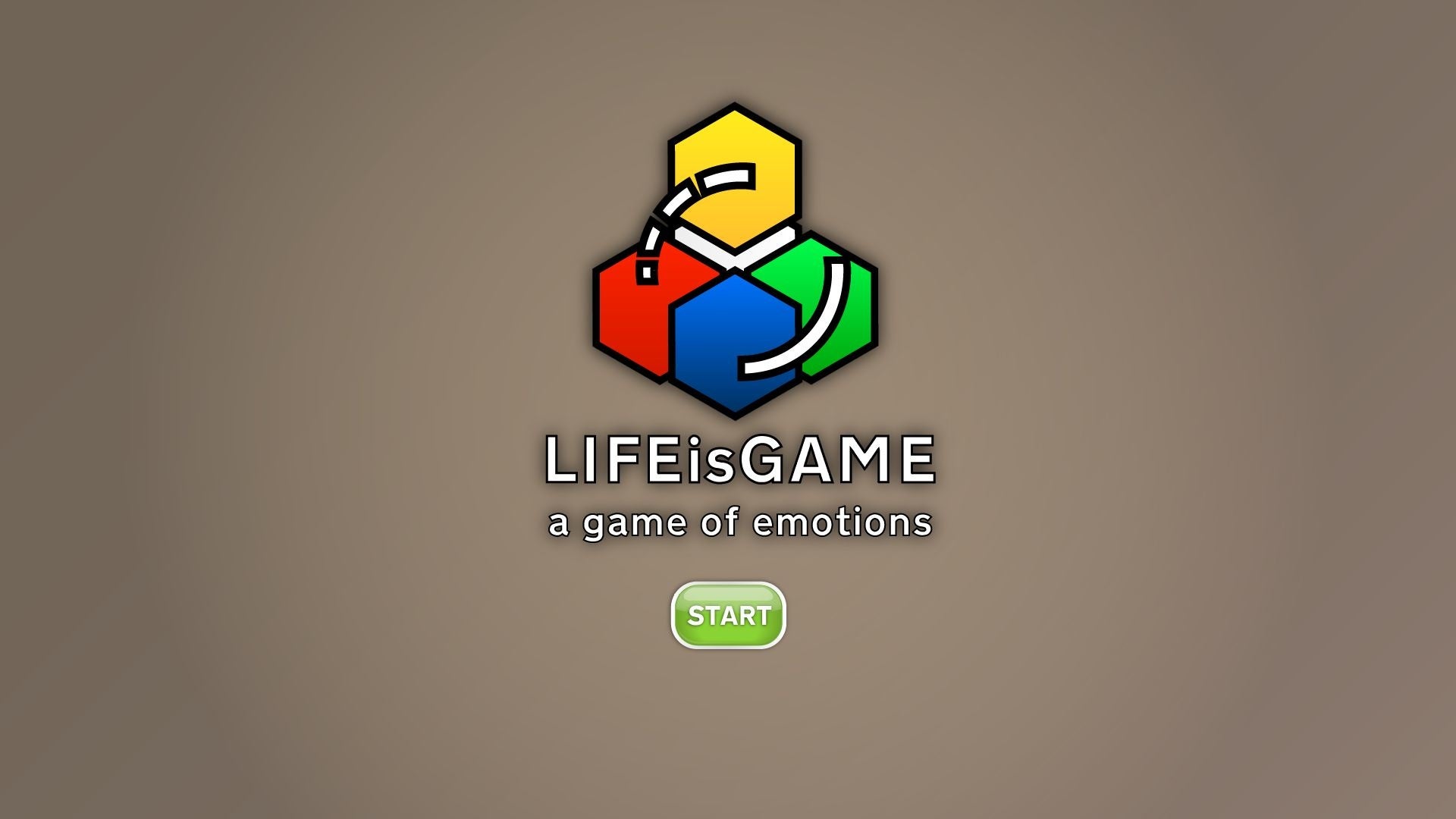 LIFEisGAME is an endeavor to develop a serious game to help autistic children understand human emotions. It combines the computer animation expertise of principal investigator Verónica Costa Texeira Pinto Orvalho of U.Porto with the motion-tracking research of J.K. Aggarwal and user-needs assessment work of Yan Zhang, both of UT Austin.
Digital Inclusion
This is a comparative study of technology access issues in Texas and Portugal. Led by Professor Joseph Straubhaar of UT Austin and Professor Cristina Ponte of UNL, the project has involved a total of 27 PhD students from the UNL, U Coimbra, U.Porto, and UT Austin plus 11 master's students and 28 undergraduate students from UT Austin. It aims to understand what social, economic, and technical factors create barriers to participation in digital life.
ImTV
Television programming is no longer confined to the traditional TV set; a variety of new viewing contexts have emerged with the adoption of multimedia computers, smart phones, and tablet computers. This project first investigates how young people in Portugal and the United States view television today, and secondly develops new interfaces for streaming TV content and interactive cable systems. Sharon Strover and Luis Francisco-Revilla of UT Austin join Principal Investigator João Miguel Costa Magalhães of the New University of Lisbon in leading this effort.
IDTV Health
Interactive television holds great promise for meeting the health information needs of older patients. The IDTV Health project, led by Manuel José Carvalho de Almeida Damásio of Universidade Lusófona de Humanidades e Tecnologias with Professors Laura Stein and Mike Mackert of UT, evaluates how well these systems will work with users with little technological sophistication and how interactive TV can be integrated into the health-care system.
Breadcrumbs
Breadcrumbs investigates new software interfaces for organizing and sharing news items. Professors Álvaro Reis Figueira and José Paulo Leal of U.Porto are collaborating with Luis Francisco-Revilla of UT Austin to develop a web-based application that enables users to save interesting news items, organize them, and share them with other users. It also includes a keyword-matching algorithm that attempts to find relationships between saved items.
Kinetic Controller Driven Adaptive & Dynamic Music Composition Systems
Small digital devices such as iPhones and Nintendo Wii controllers offer a great deal of promise for controlling music software. Professors Carlos Guedes of U.Porto and Bruce Pennycook of UT Austin and their research team are developing software systems for using these controllers in live performance and composition.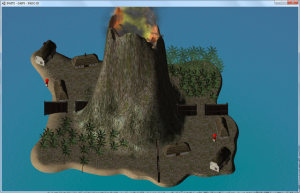 INVITE
The INVITE project studies how a networked virtual environment can be used to teach and nurture interpersonal "soft skills." With development spearheaded by Rui Prada of IST and Jorge Peña of UT Austin, the software targets adult learners such as college students and working professionals who want to improve their communication and collaboration skills.
REACTION
Data-mining the vast amount of news created each day is the emphasis of Retrieval, Extraction and Aggregation Computing Technology for Integrating and Organizing News, or REACTION. Mário Jorge Costa Gaspar Silva of the University of Lisbon and Luis Francisco-Revilla and Matt Lease of UT Austin with their research team is investigating effective ways to collect and organize large bodies of news articles and then novel interfaces for presenting news to readers.
See-Through-Sound
This exploratory research project investigates how computer audio technology can provide useful ways of understanding the physical environment. Principal investigator José Tomás Marques Henriques of UNL is developing sound patterns to describe the surroundings to the user and then building a prototype that incorporates spatial-sensing technology to help users navigate physical spaces.