2504 Whitis Ave., CMA 5.102, Austin, TX 78712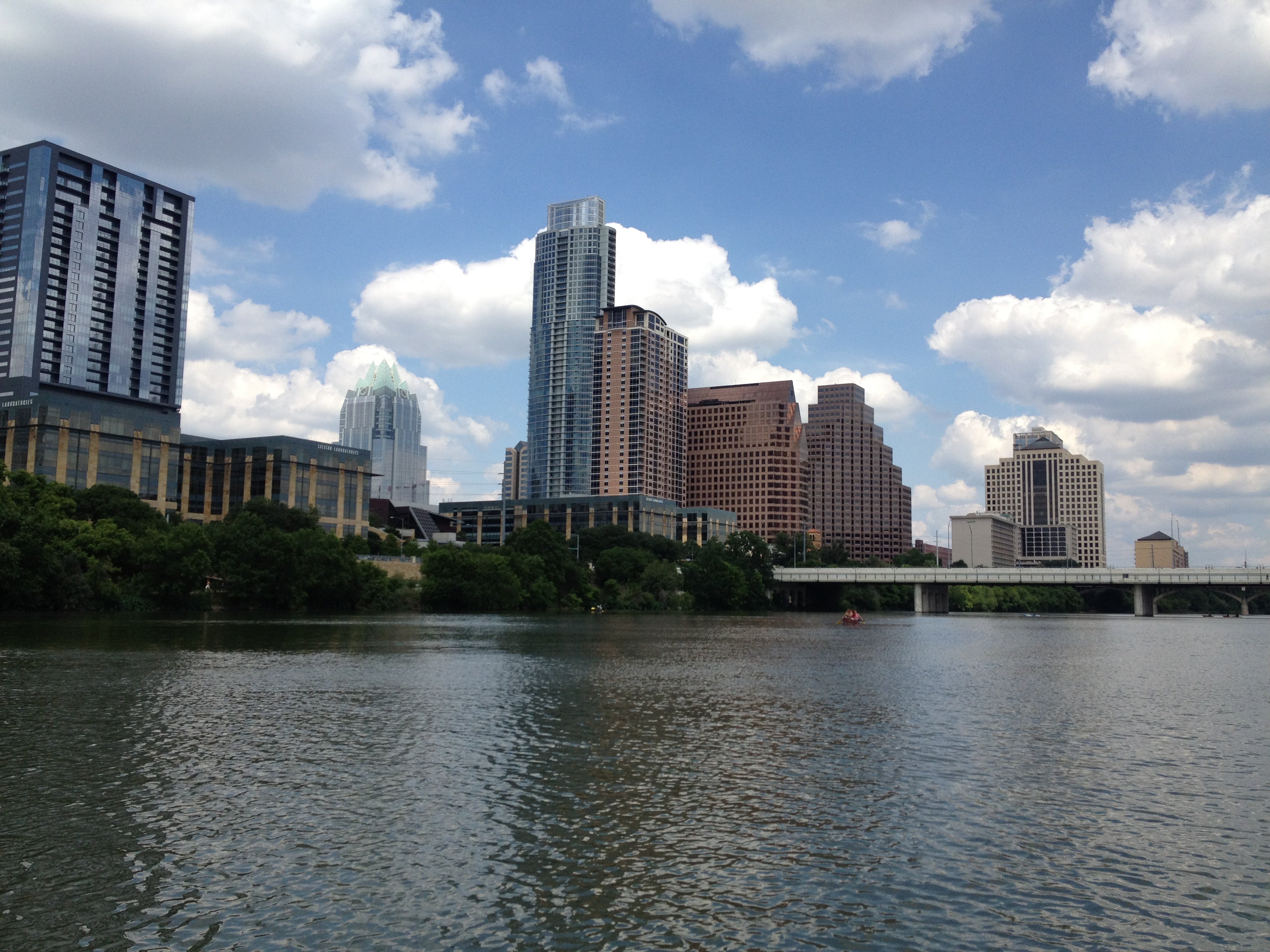 The UT Austin-Portugal Digital Media Program is holding an Open Institute from August 2-7. The goal of the Institute is to scope the range and meaning of "open" in contemporary participatory culture, and to examine some of the dynamics of a variety of projects developing open hardware, open software, open data usable for governmental purposes, and open access.  The ways in which opening computer-based applications, platforms, and resources to a broad community can mobilize political and community participation will be a major theme of the week.
This intensive residential program take places at the Moody College of Communication under the auspices of the Technology and Information Policy Institute.  It brings together 20 doctoral students from the University of Porto, the New University of Lisbon, and the University of Texas at Austin UT, and local and international experts to explore different aspects of this emerging field. The students' areas of expertise include social media and political activism, journalism, education, makerspaces and open source hardware, entrepreneurship, and health. The highly interactive program includes daily talks, workshops and excursions to relevant Austin sites and organizations, including the City of Austin and local maker spaces, and partipants will also visit some of Austin's iconic landmarks, such as Barton Springs Pool.
Topics include open data and health and government, and open source hardware, open software, open storytelling, and open access. The Institute's daily schedule includes group lunches and time for participants to work on collaborative projects as well as time to explore the University and the culturally vibrant city of Austin--a hub of technological innovation, creative community, and entrepreneurship.
Speakers
Pedro Ângelo
Pedro Ângelo is a PhD student in Digital Media at the University of Porto in the scope of the UT Austin|Portugal program and formerly an independent technical research consultant for creative projects. His research is focused on empowering artists to design complex distributed hardware systems for creative applications. He is also interested in other topics related with the intersection of technology and creativity like open-source digital fabrication, hardware hacking, and do-it-yourself tools. As a Free Software and Free Culture activist, he has been involved in the foundation and organization activities of the PortoLinux user group, the Portuguese Blender community, the Audiência Zero cultural association, and the AZ Labs network of Portuguese hackerspaces. He is also a member of the ARTiVIS research collective, looking at how art and technology can be combined for environmental purposes.
Andrés Lombana Bermudez
Andrés Lombana Bermudez is an interdisciplinary researcher/designer working at the intersection of youth, digital technology, and learning. He is a recent  Ph.D. in Media Studies from UT-Austin and a researcher with the Connected Learning Research Network.
Nuno Correia
Nuno Correia is a professor at Universidade NOVA de Lisboa (Computer Science Department, Faculty of Sciences and Technology), working on multimodal interaction and multimedia information processing. He is currently the coordinator of the PhD Program in Computer Science and coordinator of the PhD Program in Digital Media at FCT/UNL. His research is focused at the NOVA Laboratory for Computer Science and Informatics, a new unit of the national Science & Technology network in the area of Computer Science and Engineering. He is on the Portugal Advisory Board of the UT Austin Portugal Program.
Phil Doty
Dr. Philip Doty joined the faculty of the Graduate School of Library and Information Science at U.T. Austin in January 1992, where he is currently an Associate Professor. His research and teaching interests center on Internet and other computer networks, copyright, privacy, governmental information policy, digital libraries, scientific and technical communication, the social effects of technology, art and museum information, and research methods. His work at The University of Texas at Austin includes information technology planning and development of information policy programs with the LBJ School of Public Affairs and the College of Communication.
Matthew Esquibel
Matthew Esquibel has been working in the Government technology for over 15 years and is currently the Technology Manager for the City of Austin website and open data portal. In this role, he helped lead the redesign of the City of Austin website utilizing Open Source technology (Drupal), implemented the first City of Austin data portal and was instrumental in the effort to partner with Code for America in 2012. He has been active in community engagement and has worked closely with community groups like OpenAustin to try and find new and creative ways to address technology gaps in government. He has been an active advocate of Gov 2.0 initiatives and in 2011 was voted Public Servant of the year by GovFresh.com
Caroline Frick
Caroline Frick's research and teaching interests focus upon media history, the evolution of the moving image archiving movement, cross-cultural approaches to historical preservation, and online media libraries. In addition to serving as an Assistant Professor in the Radio-TV-Film Department at The University of Texas at Austin, she is the founder and Executive Director of the Texas Archive of the Moving Image, an organization devoted to the discovery and preservation of media related to the state.  TAMI's online library offers thousands of newly discovered historical films and video free of charge via www.texasarchive.org.
Liz Gushee
Liz Gushee is the Head of Digital Collections Services at the Harry Ransom Center. She holds a Bachelor's degree in History from Earlham College and a Master of Library and Information Science from Catholic University of America. Gushee is responsible for launching and managing the platform for the Ransom Center's digital collections, which includes more than 43,000 items and continues to grow as newly digitized materials are added on a regular basis.
Carly Langley
Carly Langley is the community manager of startup co-working space WeWork Congress in Austin.
Ted Lehr
Dr. Lehr is an IT Data Architect with the City of Austin and part-time lecturer in computer science at Texas State University.  He has over 20 years of experience in companies large and small as an engineer, researcher, executive and manager.  He is currently focused on assisting the City's open data efforts as well as facilitating citizens, businesses and universities in the Austin area to add value to that data.
Gustavo Magalhães
Gustavo Magalhães, originally from Porto, Portugal, is a U. Porto PhD candidate, and currently is a visiting researcher at the University of Texas at Austin through the UT Austin-Portugal program. He researches the commercial re-use of open government data and civic entrepreneurship.
He has experience in both the private and public technology sectors, having worked at organizations such as Siemens, Banco Santander, and the European Central Bank. He has also provided expert advice and mentorship to early stage tech start-ups at INESC institute in Portugal. More recently, he collaborated with Code for America as well as with the GovLab at New York University for the OpenData500 project as a researcher. Additionally, he participated in the Open Data Barometer and the Open Data Census as a country reviewer, and is an active member of the Open Austin community group.
Catarina Mota (video1) (video2) (video3) (video4)
Catarina co-founded Open Materials (do-it-yourself smart materials), Everywhere Tech (open source technology transfer), and AltLab (Lisbon's hackerspace). She has taught numerous hands-on workshops on hi-tech materials and simple circuitry with the goal of encouraging people with little to no science background to take an active interest in science, technology and knowledge-sharing. Previously, she co-chaired the Open Hardware Summit 2012, served on the board of directors of the Open Source Hardware Association, taught as an adjunct faculty member at ITP-NYU, and was a fellow of the National Science and Technology Foundation of Portugal.
Catarina recently wrapped up her PhD dissertation on the social impact of open and collaborative practices for the development technologies. She is Research Chair at the Open Source Hardware Association and a TED fellow.
Valentina Nisi (ppt2) (ppt3) (ppt4) (video1) (video2) (video3)
Valentina Nisi is an Assistant Professor at the University of Madeira and researcher at the Madera Interactive Technologies Institute (M-ITI), working at the crossings of Digital Art, Interaction Design and HCI. Her research focuses on designing and producing digitally mediated experiences in real spaces, merging culture, context and landscapes. Previously, she worked in Dublin, Ireland at MediaLabEurope, the European MIT Research partner and in Amsterdam where she co founded  FattoriaMediale, an Interactive Experiences Foundation, together with Ian Oakley and Martine Post Huma de Boer. She holds a first degree in Fine arts form Turin Albertine Academy, an MSc in Multimedia Systems and a PhD in Location aware Narrative forms from Trinity College Dublin, Ireland. Her work has been published and shown internationally, most recently at venues such as Advanced Visual Interfaces 2014, International Conference of Interactive Storytelling 2014, Creativity and Cognition 2015.
Chip Rosenthal
Chip Rosenthal resides in Austin, TX. He has been developing systems and tools based on open source software and Internet protocols for over 30 years. He currently works as a software engineer, developing products in the commercial technology sector. Chip is a recognized leader of the community technology and civic technology movements in Texas. In 2005, he helped create SaveMuniWireless.Org, which defeated legislation to ban community wireless networks in Texas. In 2010, he co-founded Big Gig Austin, the community effort to bring Google gigabit fiber to Austin.
From 2002 through 2014, Chip served on the Austin Community Technology and Telecommunications Commission, a citizen board appointed by the Austin Mayor and City Council to advise them on certain technology issues. He contributed to the city's first open data policy and the creation of the city's office of civic innovation. He received the Distinguished Service Award from the Mayor and City Council for this work. He currently is Policy Director for Open Austin, a volunteer community group that advocates for open government, open data, and civic technology. From 2013 through 2015 he served both as its chair as well as the Code for America Brigade Captain for Austin.
James Seppi
James Seppi - James is a software developer at the Texas Natural Resources Information System, the geospatial data clearinghouse for the state of Texas. He has several years of experience making maps for the web, which started with his graduate work in the Environmental and Water Resources Engineering program at the University of Texas at Austin. James is an organizer of the MaptimeATX meetup group, loves to travel, and is pretty bad at rock climbing and playing the violin (but working on both).
Sharon Strover
Dr. Strover is the Philip G. Warner Regents Professor in Communication and former Chair of the Radio-TV-Film Department at the University of Texas, where she teaches communications and telecommunications courses and directs the Technology and Information Policy Institute.  Some of her current research projects examine local and  statewide networks and broadband services; the relationship between economic outcomes and investments in digital media programs in higher education;  social media; the digital divide; rural broadband deployment;  e-government; telecommunications infrastructure deployment and economic development in rural regions; and market structure and policy issues for international audio-visual industries. She also directs a Digital Media program as part of a broader collaboration effort between the University of Texas at Austin and the government of Portugal.
Andy Wilson
Andy is a software developer at the Texas Natural Resources Information System, where he works mostly on data and map services. He likes writing code, riding bicycles and raising chickens. He is also a co-organizer of MaptimeATX and the Austin Open Source GIS Users Group.