2504 A Whitis Avenue (R2000), Austin, TX 78712
Why Bother? Civic Pop-Up Space
The Why Bother? Civic Pop-Up Space is an interactive, multi-station experience that was first piloted at The Texas Conference on Civic Life on November 9th, 2013. Each station encourages citizens to engage around civic issues, neighborhood placemaking, and personal experiences.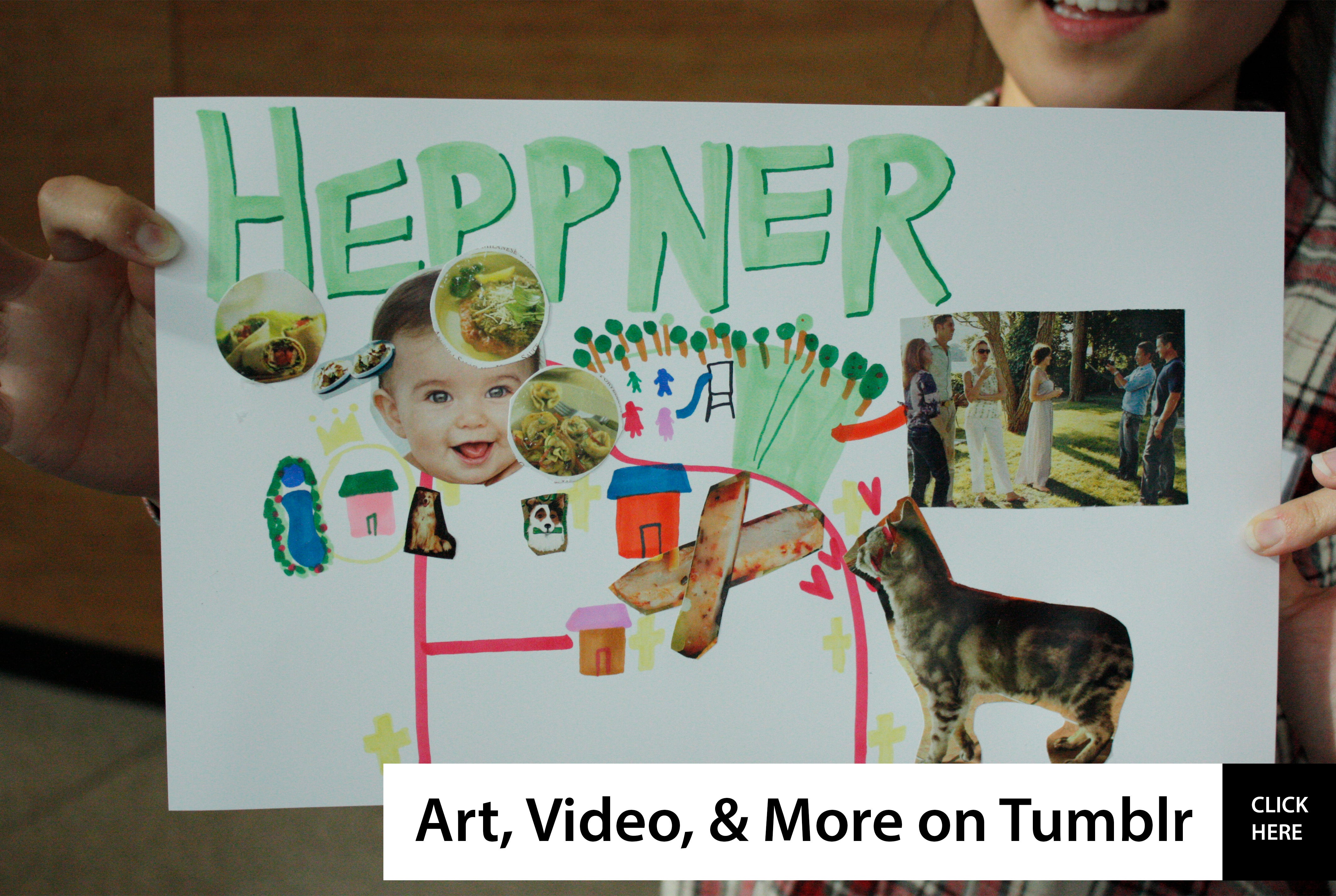 The Annette Strauss Institute for Civic Life at the University of Texas-Austin; KLRU-TV, Austin PBS, and KUT Public Radio, sponsored the inaugural civic pop-up space of Why Bother? Engaging Texans in Democracy Today. The space had three stations: an issue prioritization board, a neighborhood identity activity, and a listening booth sponsored by KLRU & KUT.
STATION 1: Issue Prioritization Board
This station lets participants prioritize the issues that are most important in their neighborhoods by adding them to a shared board that helps us see patterns across neighborhood and city lines.
STATION 2: Neighborhood Identity Activity (11/9/13 Artist-in-Residence: Michelle Dahlenburg)
Allows participants to discuss what their neighborhood means to them before crafting a visual manifestation of their neighborhood identity. Photographs of artwork from the pilot pop-up space can be seen at the Tumblr.
STATION 3: KUT/KLRU Listening Booth
Participants can share their stories about civic life in their neighborhood and community. At the pilot space, the listening booth was sponsored by KUT News and KLRU-TV, Austin PBS.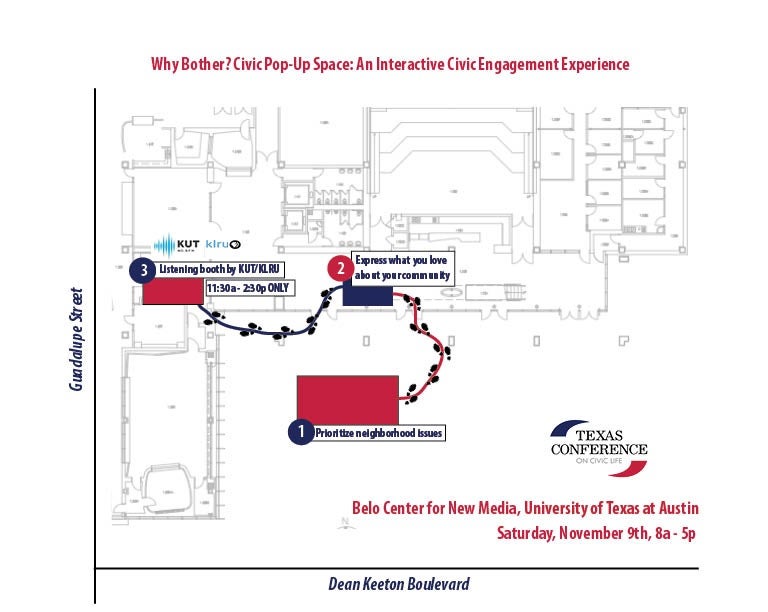 Are you interested in having your own neighborhood pop-up space? Our downloadable activity guide is coming soon!