Let your friends know you are a 24/7 citizen.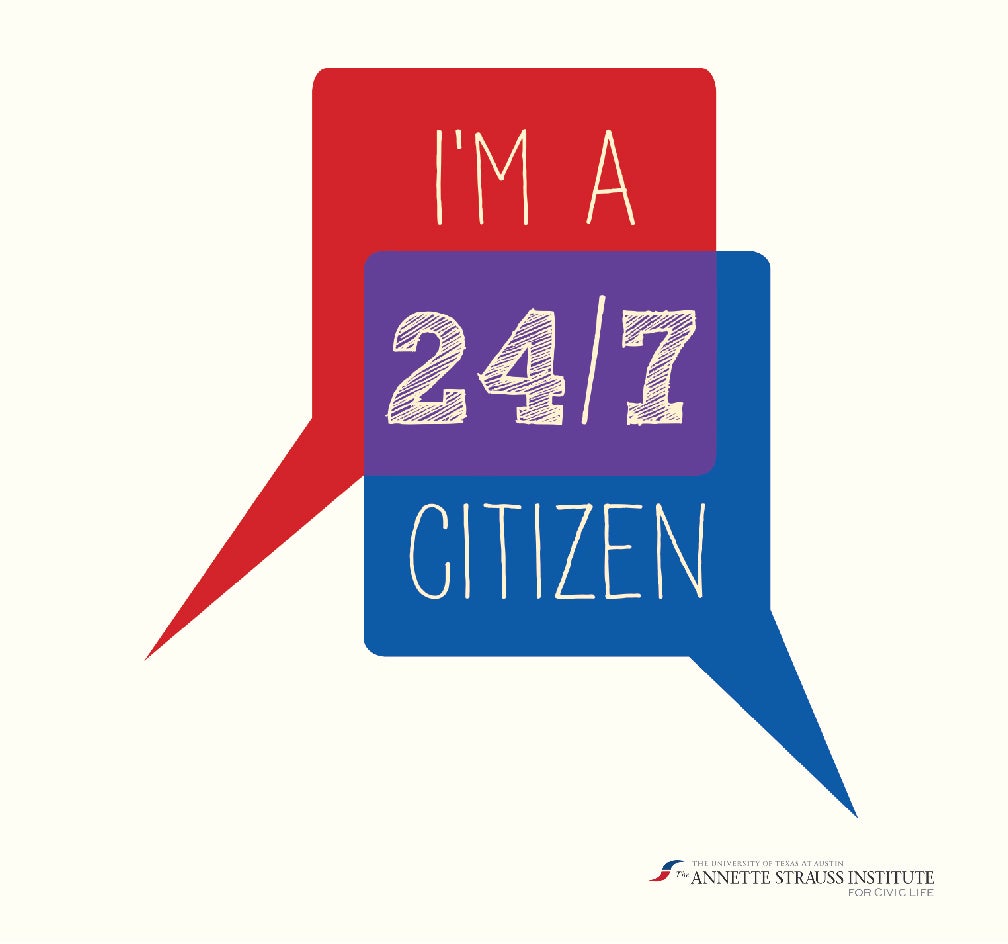 Encourage your friends to meet their neighbors.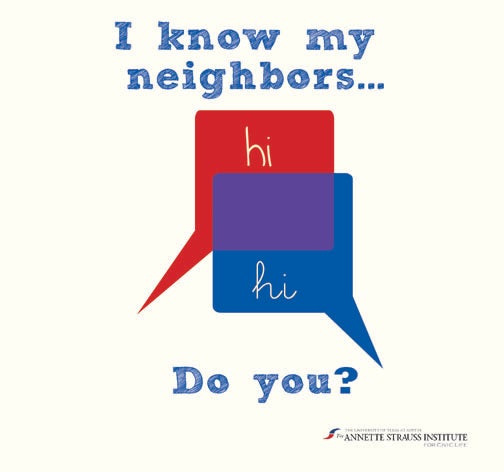 Every day is an opportunity to contribute to civic life.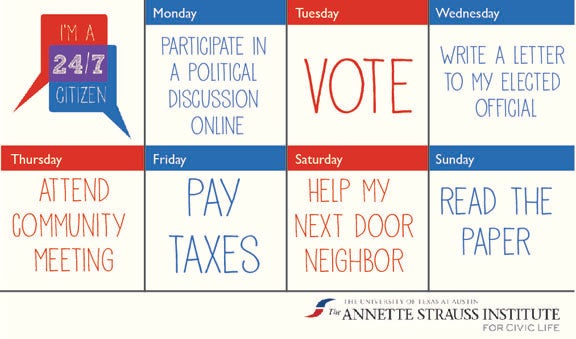 Political Engagement Checklist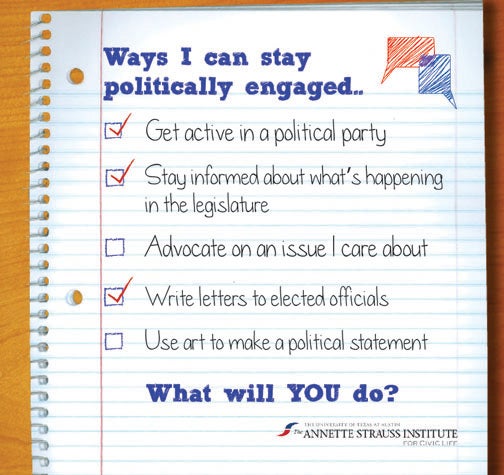 Social Connectedness Checklist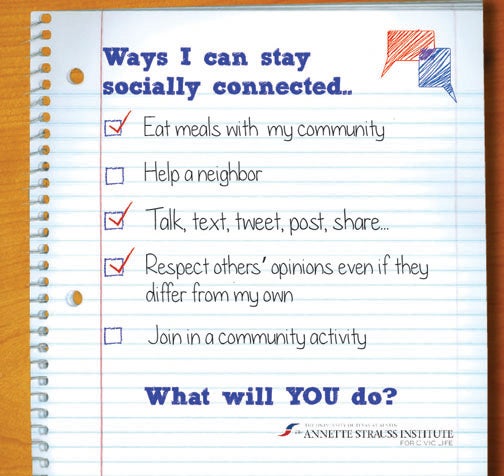 Community Involvement Checklist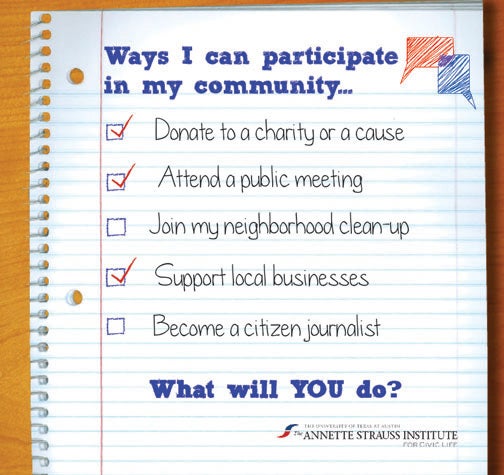 Download Step-by-Step:
Click on image to make it larger.
Right click. Save image on your desktop.
Upload the image to Facebook, Twitter etc.
Share, post, tweet away!
Have a great idea of another graphic we should produce?  Email Taylor.Foody@austin.utexas.edu with your idea.