Speak Up! Speak Out! Semifinals Competition Submissions
Click on the button below to submit team presentation videos.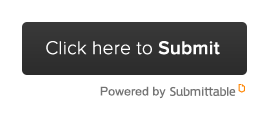 Submission Opens: Friday, December 1st
Submission Deadline: Tuesday, December 19th   
---
Our goal is to provide teachers with tools and resources that will facilitate implementation of the SUSO project in classrooms. The lessons, reading materials, writing activities and resources provided can be used as a comprehensive unit of study or individually. We welcome comments and suggestions that will assist us in improving the project and supplemental materials.
Speak Up! Speak Out! Project Resources
Curriculum Materials for Middle School
(TEKS aligned for 7th grade Texas History & ELA)
Lesson One: Why Citizens Should Participate
Lesson Two: Who Is In Control?
Lesson Three: What's The Root?
Lesson Four: Have Data; Now What?
Lesson 4.5: Solution Development Supplemental Activity
Lesson Five: Implementing a Solution
Lesson Six: Presenting a Solution
Curriculum Materials for High School
Unit One: Community
Lesson One: Defining Community , Reading: Characteristics of Community
Lesson Two: Civic Responsibility, Reading: Civic Responsibility
Lesson Three: Economics of the Community, Reading: The Economy of a Community
Lesson Four: Problems Impacting the Community, Reading: Problems Impacting the Community
Unit Two: Working Toward Solutions
Lesson One: Citizens Creating Change, Reading: Citizens Creating Change
Lesson Two: Identifying Solutions, Reading: Identifying Solutions
Lesson Three: Working with Local Government, Reading: Working with Local Government
Lesson Four: Working with Organizations, Reading: Working with Organizations
Supplemental Reading
Communicating with the Community
Understanding the Media