Mission
The mission of RUReady Texas is to provide students with the motivation and the civic, political, and expressive tools they need to address public problems in their community.
About
Through a partnership with Rutgers University's Center for Youth Political Participation (CYPP) and an expansion of the RUReady project, the Annette Strauss Institute offers an upper division undergraduate course (CLD Communicating for Civic Engagement) as part of the Communication and Leadership Degree program at UT Austin to cultivate active citizenship and the civic leaders of tomorrow. As an extension of the well-established project at Rutgers University, RUReady Texas allows UT Austin students to work directly with high school students and administer interactive sessions to mentor active civic engagement from youth. UT students will connect the study of politics and civic education with the participation of young people living in our community.  
The CLD course is open to UT Austin students from all majors, however a portion of the seats will be reserved for CLD majors. This course is also part of the Public Policy concentration of the Bridging Disciplines Programs where students receive a certificate demonstrating a secondary area of specialization complimentary to their major. The Bridging Disciplines Programs provides a diverse set of programs and resources that traverse boundaries between colleges and disciplines and enhance the quality of undergraduate education..
This project received seed funding by the generous expansion grant from Rutgers University CYPP, and has been offered each spring since 2020.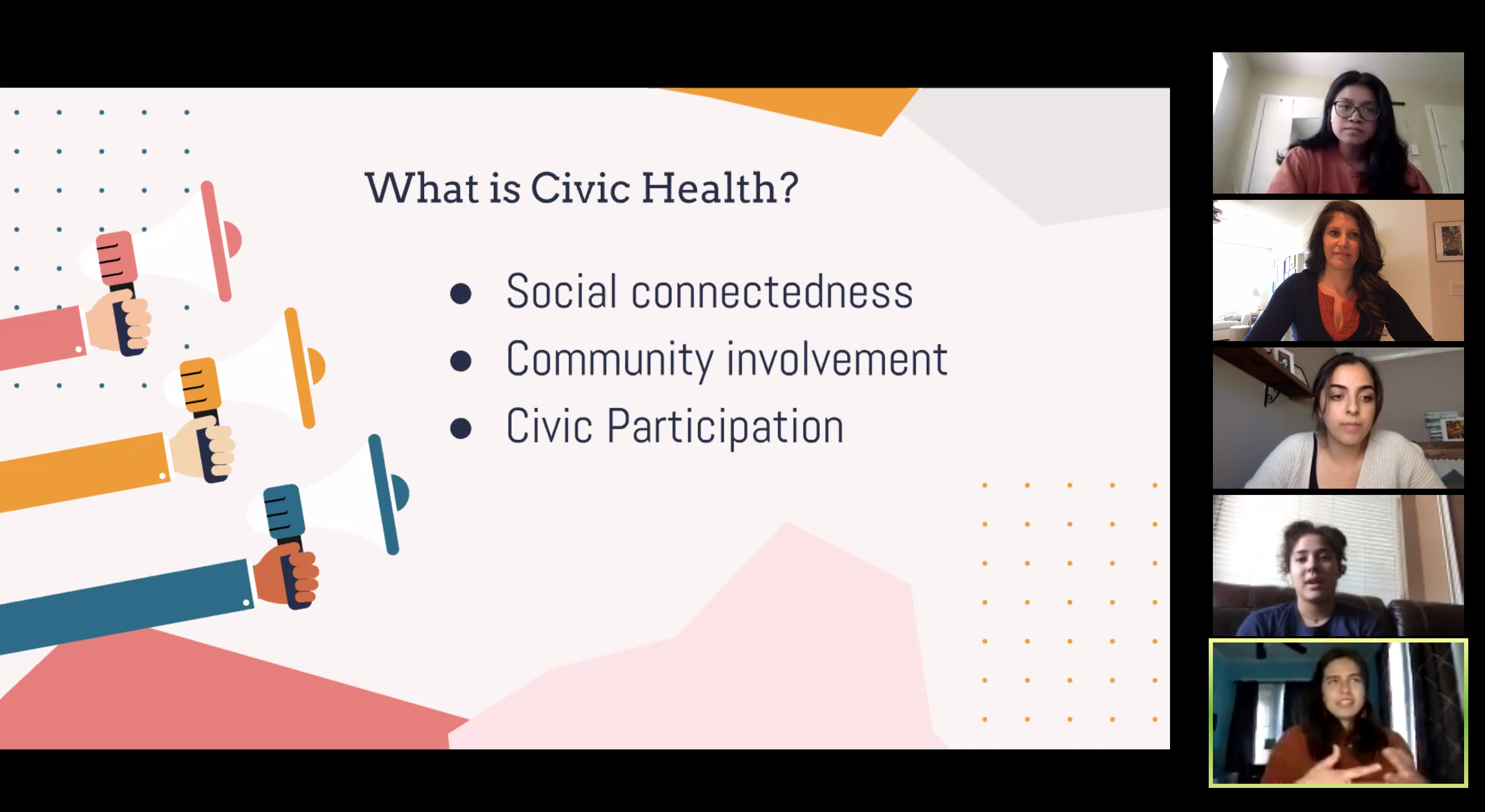 School Partners
Ann Richards School for Young Women Leaders in Austin Independent School District
Important Dates
April 23: Young Leaders Conference
An event to culminate the 2021 virtual college mentorship in high school classrooms. CLD 340 students and Ann Richards School students will have the chance to interact with Rutgers University-New Brunswick, Rutgers University-Newark, and Drew University students and their respective high schools as they collaborate, ideate, and build community around civic topics.
March 8: Ann Richards School Workshop 1
Week of March 8 visits include introductions and learning about the Texas Civic Health Index.
March 22: Ann Richards School Workshop 2
Week of March 22 visits include learning about the three civic action problems chosen by high school students in the pre-survey, and working in small groups to discuss details of each of the broader problems.
April 5: Ann Richards School Workshop 3
Week of April 5 visits include working in small groups to research and plan action for one civic problem.
April 19: Ann Richards School Workshop 4
Week of April 19 visits include working in small groups to research, plan action, and finalize presentations for one civic problem.
April 26: Ann Richards School Workshop 5
Week of April 26 visits include high school presentations on the civic action problems and small group presentation feedback from UT students.