2504 A Whitis Avenue (R2000), Austin, TX 78712
Political Polarization: A Conversation Across the Divide
ABOUT THE CONVERSATION:
By all accounts, political polarization is on this rise. The gulf between Americans who identify as either Republican or Democrat has widened and deepened, even to the point that some citizens say they would not approve of their son or daughter marrying outside their own political party.
Polarization makes politics more exciting for intense partisans. But governing, which used to involve the art of compromise, becomes more difficult. Campaigning becomes skewed by the intensity of feeling on each side, while those with more moderate views are left out of the dialogue. Civility is replaced with vitriol.
Join us for a conversation that bridges this partisan divide. We'll explore what's driving political polarization and what citizens can do to step our political system back from the brink.
Confirmed Speakers Include: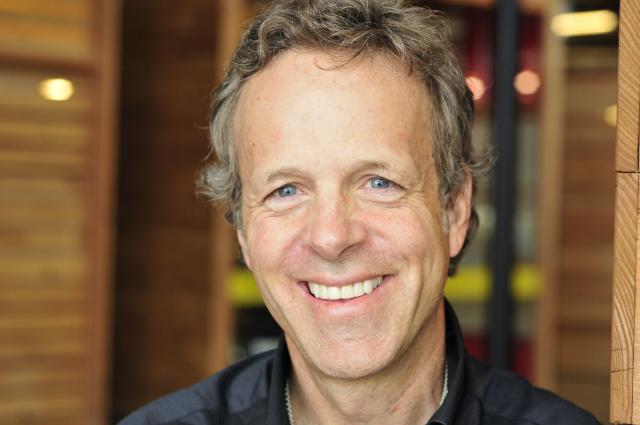 For three decades Mark McKinnon has been helping solve complex strategic challenges for causes, companies and candidates, including President George W. Bush, Senator John McCain, Governor Ann Richards, Congressman Charlie Wilson, Lance Armstrong and Bono. According to Broadcasting and Cable magazine, McKinnon is one of "a handful of players behind every big decision, consensus or roadblock in Washington…putting a unique, sometimes hidden stamp on the outcome of today's debates."
McKinnon is an award-winning media producer and communications strategist who has served as principal media advisor for hundreds of corporate and political campaigns around the world. He has been awarded more than 30 Pollie and Telly awards, honoring the nation's best political and public affairs advertising.  "McKinnon is evidence that principled centrism is not an oxymoron," wrote John Avalon in a Daily Best column.  "McKinnon piloted John McCain's 2008 primary campaign to victory.  But he announced in advance that if Barack Obama won the Democratic nomination, he would ride off into the sunset rather than participate in the negative attacks he knew would be required.  This is unheard of in the world of modern politics, where partisanship trumps principle as a matter of course." 
McKinnon currently serves on the board of the Lance Armstrong Foundation, and lectures at the JFK School of Government at Harvard University and the LBJ School of Public Affairs at the University of Texas at Austin. McKinnon is also co-chair of Arts+Labs, a collaboration between technology and creative communities that have embraced today's rich internet environment to deliver innovative and creative digital products to consumers. McKinnon attended UT Austin and served as editor of the award-winning university newspaper, The Daily Texan. He spent several years in Nashville working as a song-writer with Kris Kristofferson. And was wildly unsuccessful. McKinnon also is a two-time Ironman finisher.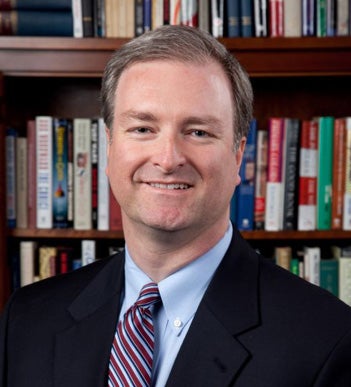 Trey Grayson has served as the Director of the Institute of Politics (IOP) at Harvard University since January 2011 after previously serving six years on the IOP's Senior Advisory Committee. Grayson is a recognized expert and frequently interviewed on the Institute's younger voter research effort exploring political beliefs of Millennials (18- to 29- year-olds), America's largest generation.  Grayson's work as Institute Director is also focused on exploring ways to increase fairness in and access to the democratic and electoral process, including election administration and voter registration reforms.  Grayson previously served two terms as Kentucky's Secretary of State from 2004-11, elected in his first run for political office in November of 2003 – making him the youngest Secretary of State in the U.S. at that time.  In office, Grayson was recognized as a national leader in elections, civics, business services, and government innovation and served as President of the National Association of Secretaries of State in 2009-2010.  An attorney prior to his election, Secretary Grayson graduated with honors from Harvard College (A.B., Government, 1994) where he was an IOP student leader, and from the University of Kentucky (J.D. 1998, M.B.A., 1998).  He and his wife, Nancy, reside in Belmont, Massachusetts with their two daughters, Alex and Kate.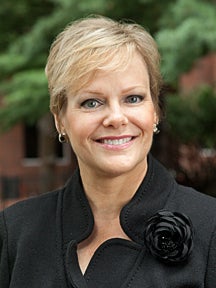 Linda Moore Forbes, a 25-year veteran of presidential campaigns, The White House, and Capitol Hill, is a senior strategist known for playing crucial roles for high profile leaders. She is the founder and President of LMF Strategies. Linda lectures on U.S. politics, democracy, and federalism to foreign delegations for the State Department. She also speaks frequently to groups and media on behalf of President Obama's reelection campaign and the Democratic Party. Her political analysis has been featured in broadcast and print media in the U.S. and abroad.
Last fall, Linda was a Resident Fellow at Harvard University's Institute of Politics, where she lectured on the decline of centrists and the increase of polarization in both parties and its impact on policy and politics. She also provided real-time analysis of the presidential campaign and the Congressional session. Linda now serves on Harvard's IOP Fellows Alumni Advisory Council.
Linda served for a decade (2001-2011) as Senior Advisor to Indiana Senator Evan Bayh, helping to establish the Senator's profile as a national leader and spokesperson for centrist Democrats. In 2004, she was recruited by the John Kerry for President campaign to serve as Political Director for the vice-presidential nominee. In 2008, during its most critical and tumultuous period in the primaries, the Hillary Clinton for President campaign brought in Linda to serve as Director of Congressional Affairs and as a member of the campaign's strategic decision-making team. Prior to the Senate, Linda served for eight years (1993-2001) in the Clinton White House Office of Political Affairs, first as Special Assistant to the President, and in the second term as Deputy Assistant to the President and Deputy Political Director. Linda took a leave in the fall of 1996 to serve as Deputy Political Director for the Clinton-Gore campaign, helping Clinton become the first Democrat since Franklin Roosevelt to win a second term as president.
Linda began her political career working on Texas Rep. Lloyd Doggett's U.S. Senate race in 1984. Linda, a native Texan, is a 1984 graduate of the University of Texas.  She is a member of the Governors Council of the Ann Richards School for Young Women Leaders in Austin, Texas.  Earlier this year, Secretary of State Hillary Clinton appointed Linda to the U.S. National Commission for UNESCO.