2018 Witherspoon Award Winners
Zachary A. McGee
Zachary is a doctoral student in the Department of Government whose research interests include the U.S. Congress, political parties, policy process, agenda setting and elections. His current research focuses on the role of intraparty organizations, like the House Freedom Caucus or the Congressional Progressive Caucus, in Congress.
---
Emily Van Duyn
Emily is a doctoral student in the Department of Communication Studies whose research interests focus on political communication and exploring news strategies to engage and inform diverse audiences. Some of ther specific interests include the relationship between spiral of silence and online deliberative environments, and the interaction between framing, sources, and media as a representative structure.
---
2015 Witherspoon Award Winners
Nitya is a doctoral student in the Department of Government concurrently pursuing a master's degree in statistics through the department of Statistics and Data Science. Nitya's research project allowed her to combine her substantive interest in American politics with her methodological training in statistics. Read Nitya's research results here.
---
Eun Yeon Kang is a doctoral student in Stan Richards School of Advertising and Public Relations. Her major fields of study are corporate social responsibility and advertising effects. The Witherspoon award allows Kang to continue to pursue her academic career in research about corporate citizenship in the service industry, especially the hotel area. She collected data during this summer for her study on message-framing effects for hotels' corporate citizenship and suggested applicable strategies for hotels to effectively communicate their philanthropic efforts. Eun Yeon hopes that the findings will help hotels to inform service corporations' active communication, and also their engagement to serve as socially responsible members in society. Read Eun Yeon's research results here.
---
2014 Witherspoon Award Winners

Katherine Haenschen is a doctoral student in the Department of Radio-Television-Film. Her area of study is political participation on digital media. By using survey and experimental techniques, Katherine's dissertation will examine in-depth the relationship between digital media and political participation, a relationship whose research has provided conflicting results. Her survey and experimental components will be in the field in the two months prior to the November general election. Her prospectus, "Political Participation on Digital Media: How Social Pressure and Social Networks Impact Voter Turnout," can be read here.
---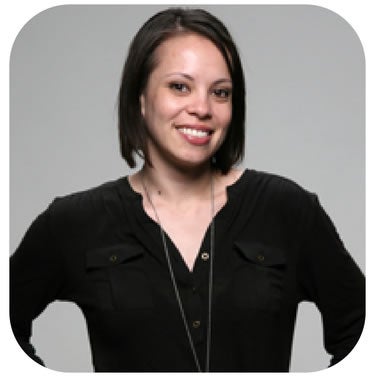 Kristin J. Kelly is a doctoral student in the Department of Government. Her major fields of study are American Politics and Quantitative Methodology. Kristie's dissertation focuses on youth voting behavior in the United States, and she is especially interested in investigating the age gap in vote choice that has emerged over the last few presidential elections. The Witherspoon Award will help Kristie collect data to complete her dissertation, which will help to better understand how motivation and engagement influence political behavior among young Americans entering political adulthood. Kristie's prospectus, "The Quiescence is Over: Issue-Based Voting among the Millennial Generation," can be found here.
---
2013 Witherspoon Award Winners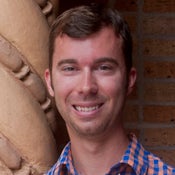 Kyle Endres, a doctoral student in the Government Department, researched, "The Attributes and Engagement of Persuadable Voters." As he writes, persuadable voters are an important part of the electoral process. "But who are these persuadable voters? And how are they swayed to vote for one candidate over the other? The decisive role that persuadable voters often play makes knowing who they are and understanding their behavior essential to our understanding of the electoral process and key for effects to expand the pool of active political participants." Read Kyle's research results here
---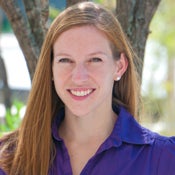 Ashley Muddiman is completing her doctoral degree in Communication Studies. Ashley's research title is, "Interpreting Incivility: How Media elites Cover Political Incivility and Influence Citizens." As Ms. Muddiman points out, the benefits of her research are three-fold: for researchers, for journalists, and for the Annette Strauss Institute. "For researchers, the results from the three proposed studies will provide a strong understanding of the concept of incivility by looking at incivility through the eyes of citizens and media elites. For journalists, the studies will help media figures become aware of the influence they have on citizens and encourage them to make decisions when they discuss political incivility in the news." And for the Annette Strauss Institute, it addresses, "...its mission to fight the lack of civility in the U.S. political life." Read Ashley's research results here
---
2012 Witherspoon Award Winners
Angela Lee's research focuses on news consumption and demographic factors of news consumption across the four major media. "The democratic implication of this trend is important – Unless we find ways to encourage news consumption, which in turn promotes civic engagement and political participation, the future of our nation may be jeopardized by a growing number of citizens who are neither politically informed nor engaged."
Josh Scacco proposed as his research topic, "The Effects and Consequences of Presidential Expectations Setting." Josh studied what many researchers have documented that there is a prominent enthusiasm gap among 18 to 29 year olds in the lead up to the 2012 presidential election. "Examination of this possible factor in the demobilization of young voters is integral to understanding how presidential rhetorical actions might implicitly set expectations that ultimately lead to voter disillusionment."
---
2011 Witherspoon Award Winners
Tiara Naputi who studied socializing a new citizenry and whether community organizations can activate Asian American and Pacific Island immigrants (AAPI).  Her findings "point toward the importance of cultural and heritage events among the AAPI communities.  These events offer opportunities for political education and knowledge about citizenship processes. This is also evidenced by membership and participation in organizations, groups, and activities specifically targeting the AAPI population, which offer cultural and community connections."
Curt Yowell's research was to understand the relationship between individuals' perceptions of the news media as relevant to democracy in the United States and their political participation. In the tradition of political theories, the study works to understand the press as an influential component of political participation.  "The goal of the research project is to better understand the relationship between perceptions of the fourth estate and political participation, appreciation of citizens' definitions and conceptualizations of the fourth estate is an essential first step."
---
2010 Witherspoon Award Winners
Clariza Ruiz De Castilla, Colene Lind, and Ashley Muddiman share an award for their research on an analysis of political talk about the Obama Presidency within family systems. The research will explore the problem of lack of voting by untraditional constituency members. All three researchers are Communication Studies doctoral students.
Maegan Stephens, a doctoral student in Communication Studies, will be researching the New York Times' Online Forum Room for Debate. She writes, "In a political sphere where voting and civic engagement is low, online comment sections might be the new site for deliberation and participation in a Web 2.0 world."
---
2009 Witherspoon Award Winners
Rachel Kraft, "Social Networking in the Lone Star State: Can Twitter Rescue Relationships between Politicians and Citizens?"
Kelly Kaufhold, "All Aboard for Agenda Setting: An Express Look at Commuter Rail, Need for Orientation and a Local News Source"