2504 A Whitis Avenue (R2000), Austin, TX 78712
New Politics Forum Ambassadors at the 2015 Texas Tribune Festival
Each year, the Texas Tribune Festival brings together some of the biggest names in politics to explore the state's and nation's most pressing issues: public and higher ed, immigration, health care, transportation, energy, the environment, criminal justice and government transparency - all on the campus of The University of Texas at Austin.
The 2015 Texas Tribune Festival
schedule
included: U.S. Secretary of Housing and Urban Development
Julian Castro
; House Democratic Leader
Nancy Pelosi
; Texas Lieutenant Governor
Dan Patrick
; Texas House Speaker
Joe Strauss
; Texas Comproller
Glenn Hegar
; Texas Railroad Commissioner
Christi Craddick
; Former U.S. Secretary of Housing and Urban Development
Henry Cisneros
; Deputy Assistant Secretay of the U.S. Department of Education
Libby Doggett
; Austin Mayor
Steve Adler
; Houston Mayor
Annise Parker
; San Antonio Mayor
Ivy Taylor
; University of Texas Chancellor
William McRaven
; and
many more
!
Meet the New Politics Forum Ambassadors
The 2015 Texas Tribune Festival was our largest cohort to date!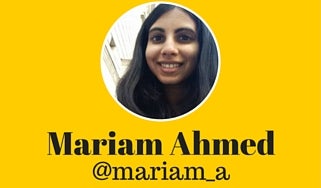 Mariam is a second-year Master of Public Affairs student at UT Austin's LBJ School of Public Affairs. Originally from Spring, Texas, she completed a Bachelor of Arts in Political Science at Rice University in 2014. She most recently interned at the United States Consulate in Edinburgh, Scotland over the summer, and interned in the Capitol office of State Representative Eric Johnson during the 84th legislative session.
---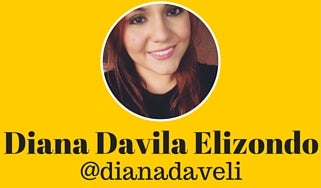 Diana moved from Mexico to San Antonio three years ago. She currently attends the University of Texas at San Antonio where she is majoring in Political Science and minoring in Women's Studies. She is a member of the Honors College and actively participates in several student organizations. Diana remains committed to the expansion of millennial political engagement, protection of civil rights and modernization of electoral processes.
---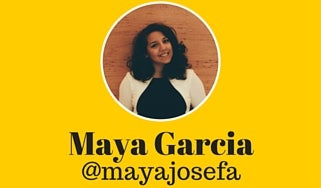 Maya is a senior Political Communication and Government major at The University of Texas at Austin. Within the Moody College of Communication, she is the president of Communication Council, the official student governing body of the college. As a political rhetoric junkie, Maya is amped to attend her first Texas Tribune Fest! After graduating in May 2016, she hopes to go on the campaign trail for the presidential election and later go on to law school in DC, her favorite city. Hook'em!
---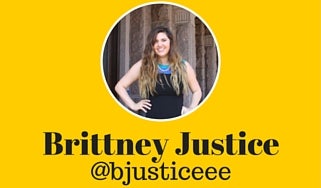 Brittney is a Dallas native living in Austin, Texas. She is currently a senior at St. Edward's University, majoring in Global Studies concentrated in Security and Conflict Resolution. Brittney's passions include politics, traveling South America, meeting new people, and fighting for freedom and human rights. She has worked at the Texas Capitol for over two years and hopes to continue working in Texas politics after she graduates. She dreams of going on to law school and eventually becoming a political consultant. Brittney continues to be inspired by friendships she's developed with others around the world and hopes to continue living her life pursuing strategic ways to help others.
---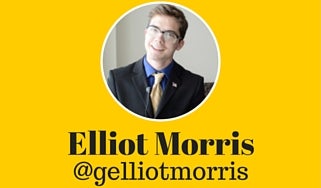 Elliott is a Government major earning a Computer Science Certificate at The University of Texas at Austin. He has participated in a number of civic engagement organizations in Austin namely Vote Smart, a non-profit focused on educating the public about their elected officials and key legislation, and a program with City Hall and the Longhorn Center for Community Engagement to revitalize the Rundberg neighborhood in North Austin. He has a passion for the evolution of information in politics and thrives on the betterment of others and the political system. He seeks to continue working in reaching young voters, especially through personal mobile technology and face-to-face interaction.
---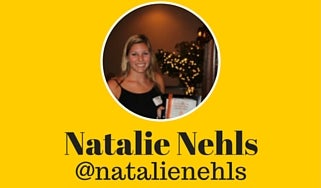 Natalie is a sophomore at The University of Texas at Austin, majoring in International Relations and Government and minoring in Arabic and Middle Eastern Studies. Last spring, she interned with Project Vote Smart and is excited to work with the Annette Strauss Institute for Civic Life again as a New Politics Forum Ambassador. Natalie is very passionate about community engagement in politics and hopes to help increase voter turnout for my generation.
---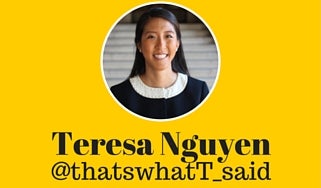 Teresa is a current Doctor of Pharmacy candidate at The University of Texas at Austin. She received her Bachelor of Science in Human Biology, also at The University of Texas at Austin, with a concentration in social aspects of health and disease. An active leader in her college, she is involved in organizations related to student governance and community outreach. After she completes her professional program, Teresa plans to work at the interface of health care, society, and public policy. Her ultimate goal is to contribute to health care reform and improve national health disparities.
---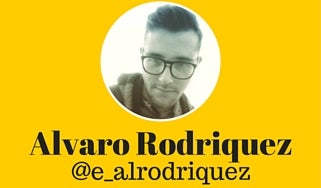 Alvaro originally began his education in Guadalajara, Mexico, immigrating to the United States to attend Texas A&M and graduating with a Bachelor's degree in Molecular Cell Biology. After obtaining a Master's degree in Microbiology at The University of Texas at Austin, he has pursued his passion for civic engagement in politics. Alvaro has previously participated in the Annette Strauss Institute for Civic Life's New Politic Forum programs and looks forward to making an impact in his community.
---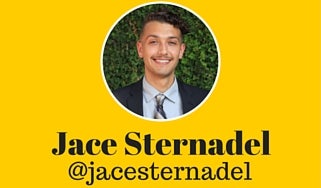 Jace is the Legislative Research Director for Project Vote Smart, a national, nonprofit, nonpartisan political research and voter education organization. He is responsible for leading the Key Votes Department and the Legislative Research Internship Program based in the Moody College of Communication. He joined Project Vote Smart in early 2015 after staffing a campaign in the mid-term election cycle. Jace has previously worked in the field and communications departments for multiple political organizations and was a Political Communications major at The University of Texas at Austin.
---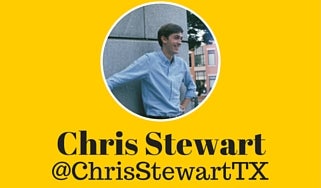 Chris is currently a senior at the University of Texas at San Antonio, studying Public Administration. He previously worked locally in Bexar County on several campaigns, including those of City Councilmen Ron Nirenberg and Joe Krier, and that of Chief Justice Sandee Bryan Marion. Chris has also served as Executive Senator of UTSA's Student Government, and studied in Washington, D.C. as a Bill Archer Fellow. When Chris isn't involved in politics, he works in educational theater, teaching kids at the Magik Children's Theatre in downtown San Antonio.
---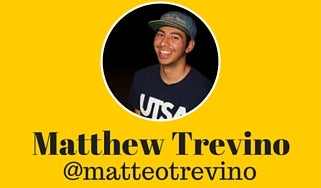 Matthew is a philosophy major at the University of Texas at San Antonio. Though most of his days are spent in his hometown of San Antonio, he is working his way towards a career in international service. His interest in service was piqued by Harvard Kennedy School's Public Policy and Leadership Conference during his freshman year. As a Bill Archer Fellow, Matthew interned at a global health non-profit in Washington, D.C. during his junior year. Now in his senior year, Matthew is deciding on post-graduation plans and wondering why sophomore year was so uneventful.
---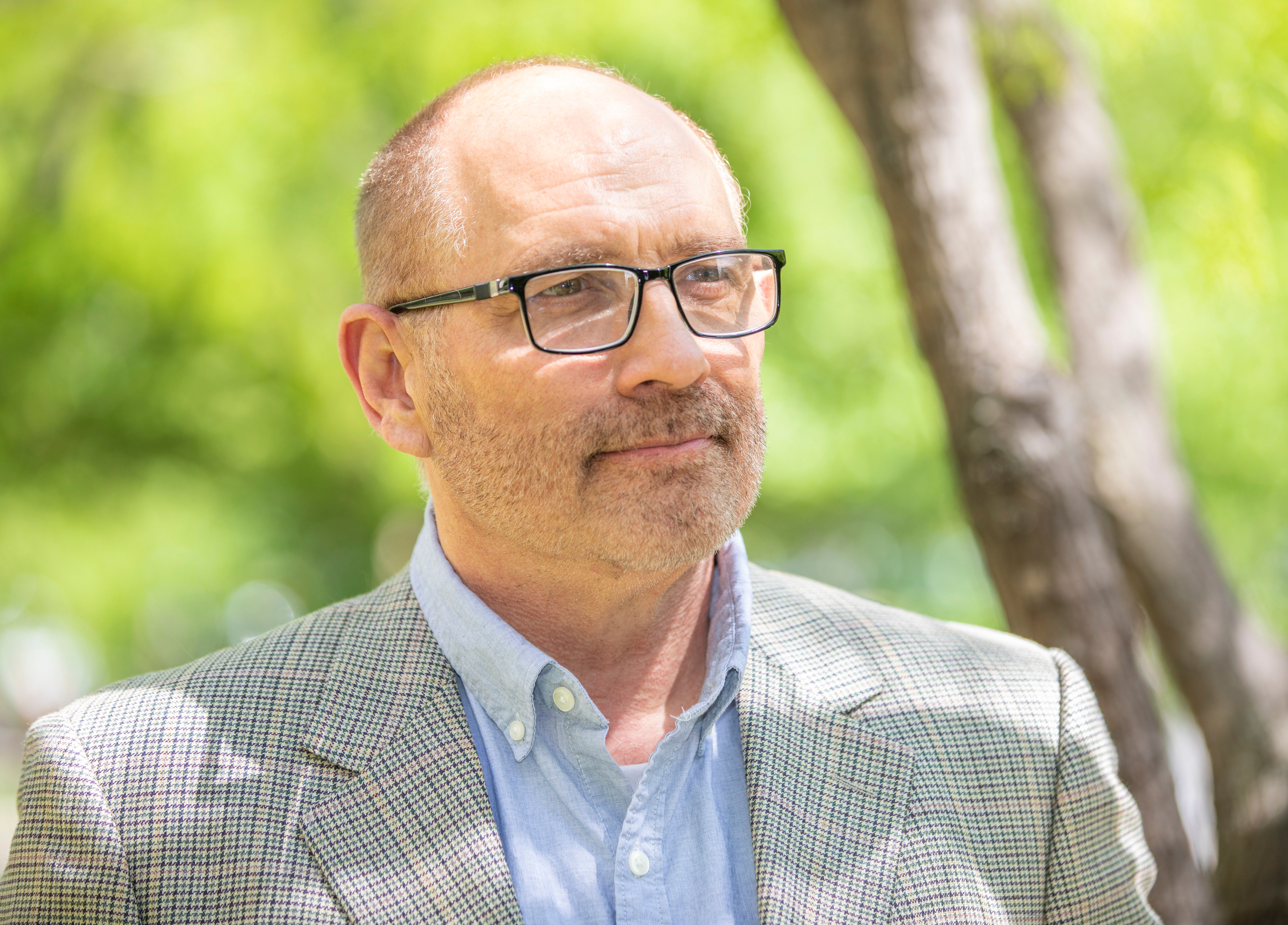 Joseph is a senior at the University of Texas at San Antonio obtaining a degree in Economics and Political Science. Joseph has worked with U.S. Congressman Lamar Smith as well as Texas House of Representatives Doug Miller in regards to increasing our young voters political awareness and turnout. He has also spent time interning with Bulverde city manager, collecting socioeconomic data for growth expectations. On campus, Joseph served as the Kappa Sigma Philanthropy Chairman as well as a member of the UTSA Investment Society. Joseph plans to attend graduate school in the field of Economic Statecraft.