---
The 2016 Careers in Politics Conference was sponsored by the Hatton W. Sumners Foundation and hosted in partnership with The University of Texas at San Antonio College of Public Policy. Participants had the rare opportunity to connect with and learn from elected officials, political staff, and government leaders from across the Lone Star State.
---
Speakers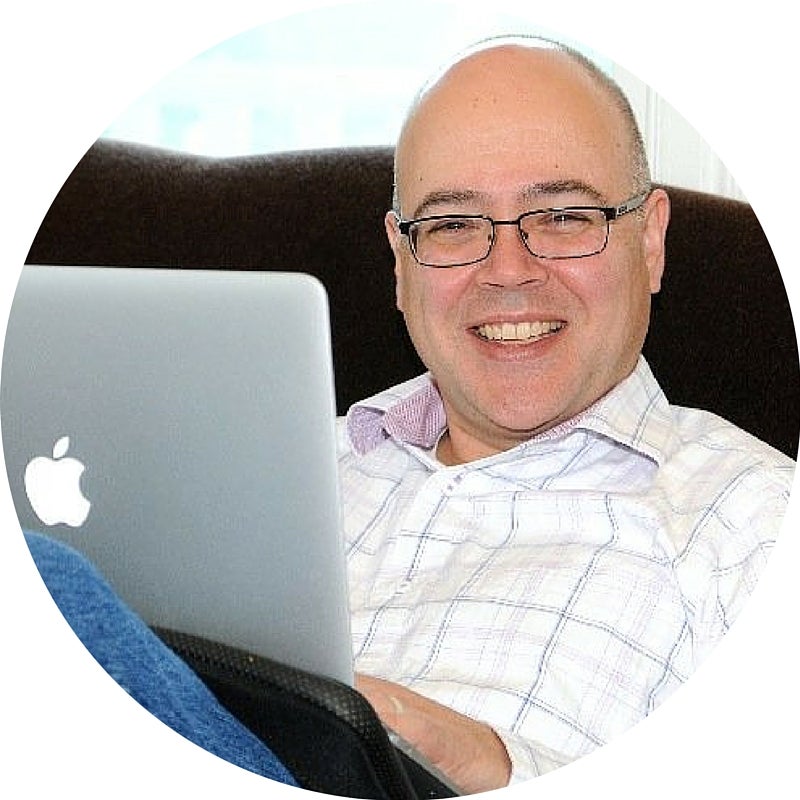 James Aldrete is the President and Creative Director of Message Audience and Presentation, an Austin-based political consultant firm. James also serves as the Chairman of the Board of the Texas Freedom Network, a nonpartisan, grassroots organization of more than 85,000 religious and community leaders. Based in Austin, the Texas Freedom Network acts as the state's watchdog, monitoring far-right issues, organizations, money, and leaders. The organization has been instrumental in defeating initiatives backed by the religious right in Texas, including private school vouchers and textbook censorship at the Texas State Board of Education.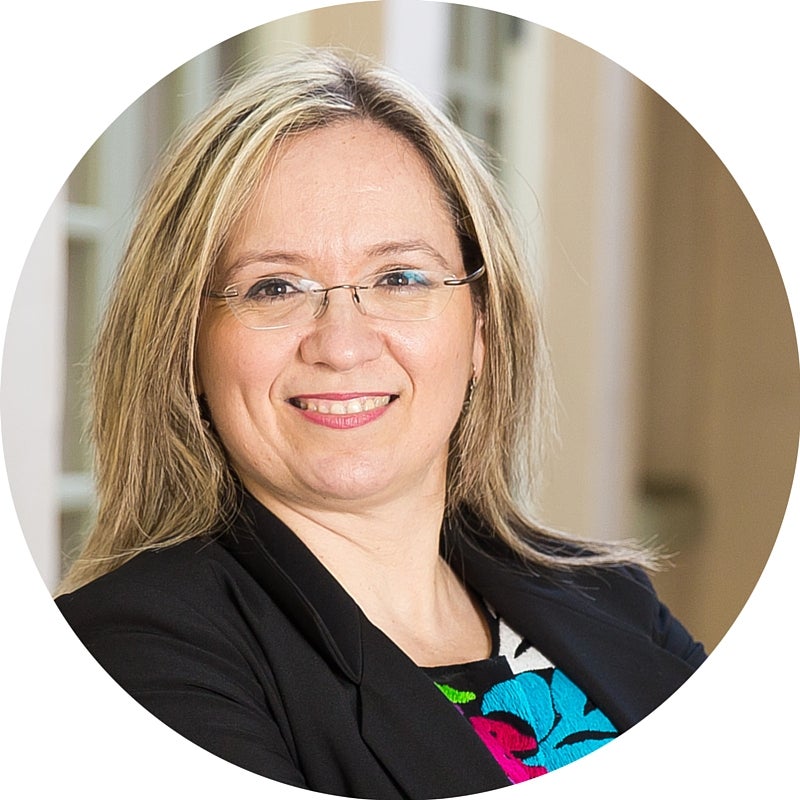 Laura Barberena, PhD, has over 20 years of experience as a communications consultant specializing in U.S. Latino advertising and political communications. In 2008, Dr. Barberena was a key member of the Obama for America Latino Media team, where she brought her skills and experience to write and produce Barack Obama's national Spanish-language radio and television commercials. Prior to joining the Obama team, Laura was a consultant to the Hillary for President Campaign. Currently, Dr. Barberena is a strategic partner for the Latino media agency of record for the 2016 Hillary for America campaign. Dr. Barberena has a PhD in Communication Studies at the University of Texas at Austin's Moody College of Communication. She also holds a Bachelor of Science in Radio, Television and Film from the University of Texas at Austin and a Master of Arts in International Relations from St. Mary's University in San Antonio, Texas.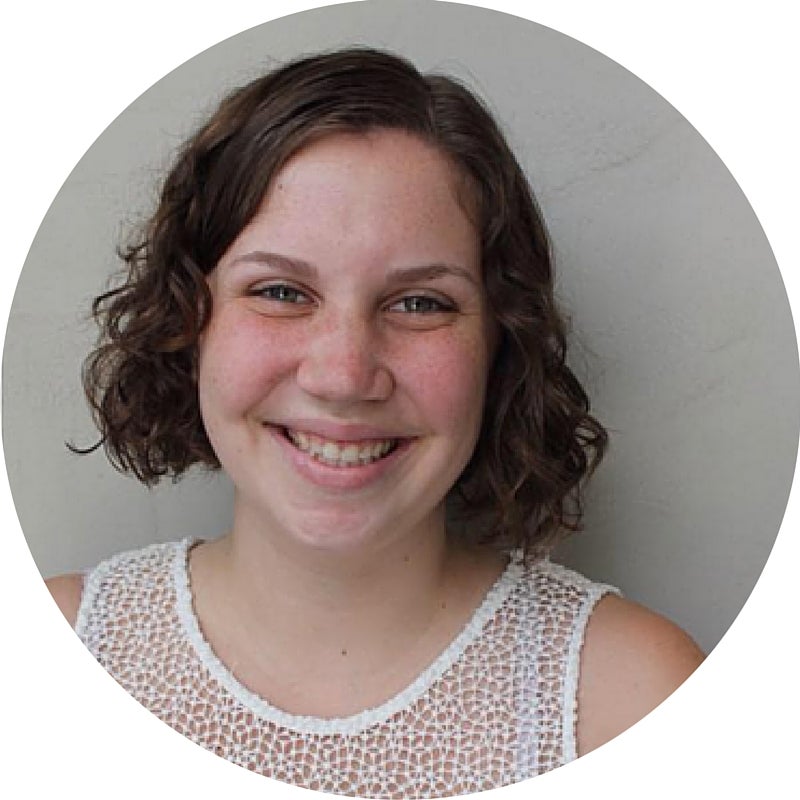 Hannah Beck is the Executive Director of MOVE San Antonio, a civic engagement organization she helped found in 2013. MOVE helps young people become active in politics by increasing voter participation, advocating for progressive issues, and developing young leaders. Hannah graduated from UTSA with a degree in Political Science and Women's Studies in 2015. She also serves on the Board of Directors for the New Leaders Council in San Antonio.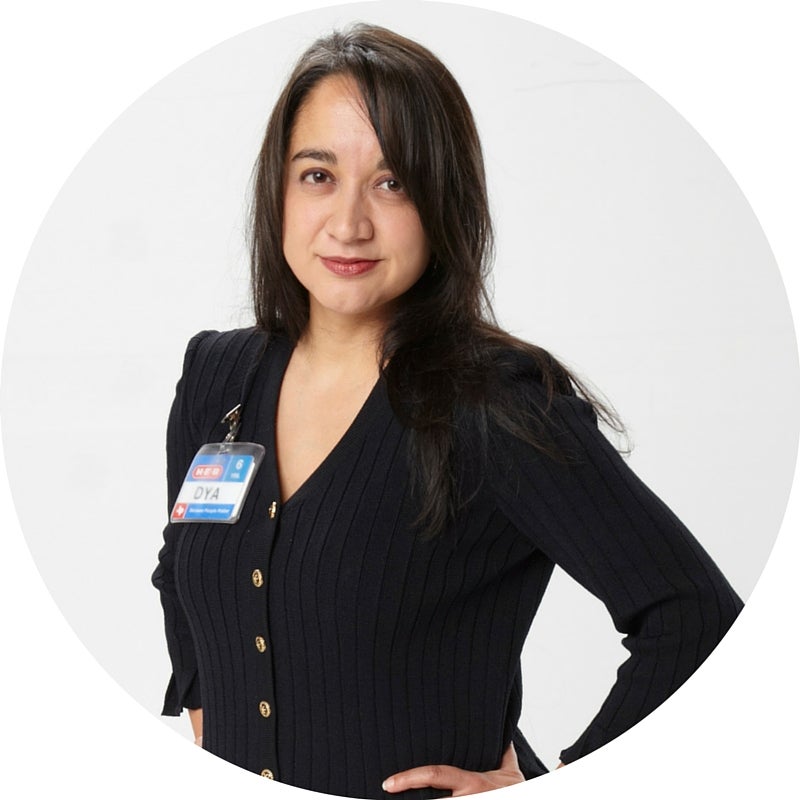 Dya Campos is the Director of Government and Public Affairs at H-E-B. Upon graduation from Southwestern University in Georgetown, Texas, Dya joined Vinson& Elkins, one of the most prestigious law firms in the nation, as a Governmental Affairs consultant representing its attorneys and clients in the state legislature. In 2004 Ms. Campos was recruited to HillCo Partners, the top governmental affairs consulting firm in Texas, as the youngest lobbyist in the state. After completing several successful legislative sessions, Campos was hired by H-E-B to serve as Director of Public Affairs for the company's San Antonio Headquarters and the San Antonio/West Texas retail operations region. In her role at H-E-B, Dya oversees the charitable giving program, community affairs and serves as the director of media relations and spokesperson for the H-E-B headquarters. Dya also leads the Governmental Affairs division and H-E-B's legislative efforts at the Texas State Capitol. In 2015, Capitol Insider named Dya one of the top corporate governmental affairs influencer in Texas. Campos was granted alumni status at Harvard Business School in July 2015 through the Executive Education program and is a graduate of the Executive MBA program at the University of Texas at San Antonio. She serves on the Board of Trustees for the San Antonio Greater Chamber of Commerce and the Board of Governors for the University of Texas Health Science Center - Cancer Therapy Research Center. She is also a member of the Food Marketing Institute Policy Committee.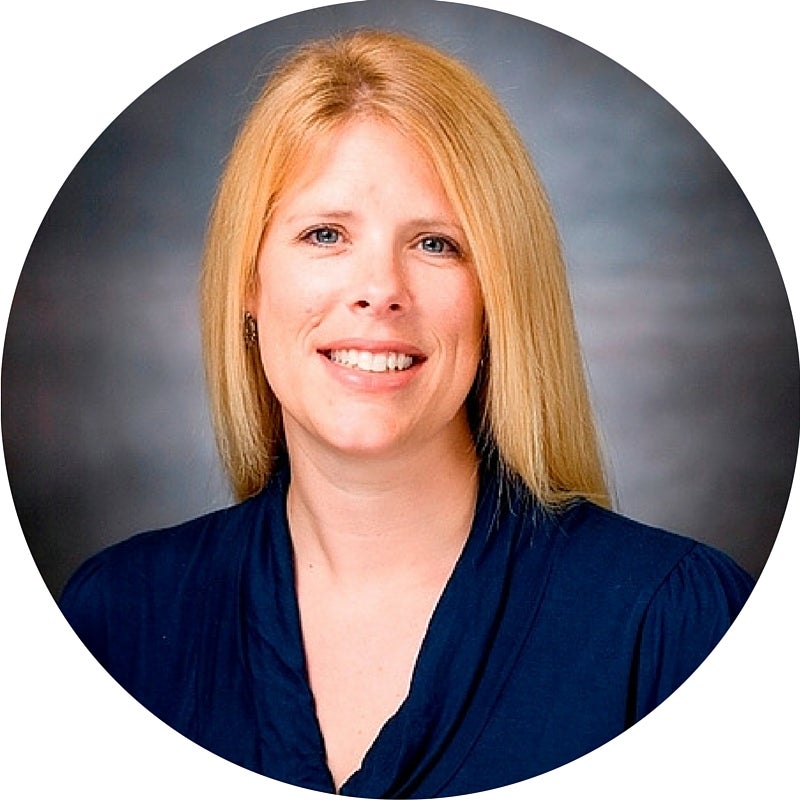 Mary Dixson currently serves as Interim Dean of Libraries for The University of Texas at San Antonio (UTSA). She directs operations of UTSA's 4 libraries including the John Peace Library, the Downton Library, Special Collections at the Institute of Texan Cultures, and the Applied Engineering and Technology Library. She oversees a $12M budget and 100+ staff members. Dixson also provides leadership and oversees UTSA's Teaching and Learning Services and the operations of the Faculty Center. Dixson earned a Bachelor of Arts degree in Speech and Philosophy From Augustana College in Rock Island, Illinois in 1993, a Master of Arts in Speech Communication from Texas A&M, College Station in 1995, and a Ph.D. in Communication Studies for the University of Texas, Austin in 2002 .
Kathy Garcia is the Director of Federal and State Relations at CPS Energy. Kathy is a governmental relations professional with over 16 years of experience and a successful track record in representing interests before the U.S. Congress and the Texas Legislature. In her current role, she is responsible for leading the utility's governmental advocacy efforts at the federal and state level, for recommending and implementing legislative strategies, and for coordinating legislative and regulatory activities with other local, public, and private sector entities. Kathy received her Bachelors of Arts in Government and Sociology from the University of Texas at Austin and also participated in Rice University's Executive Education Accelerated Development Program.
Maya Garcia is a senior at The University of Texas at Austin, majoring in government and communication studies with a concentration in political communication. At UT Austin, Maya is the president of Communication Council, the official student governing body of Moody College of Communication. Off campus, Maya has interned in various local Texas politics and spent a semester interning in D.C. at the White House. This past winter break, she lived in Manchester for a month as a fellow for the Hillary for New Hampshire campaign. Upon graduation, Maya hopes to return to the Hillary Clinton campaign and work until November, after which she is hoping to pursue law school and ultimately a career in public service.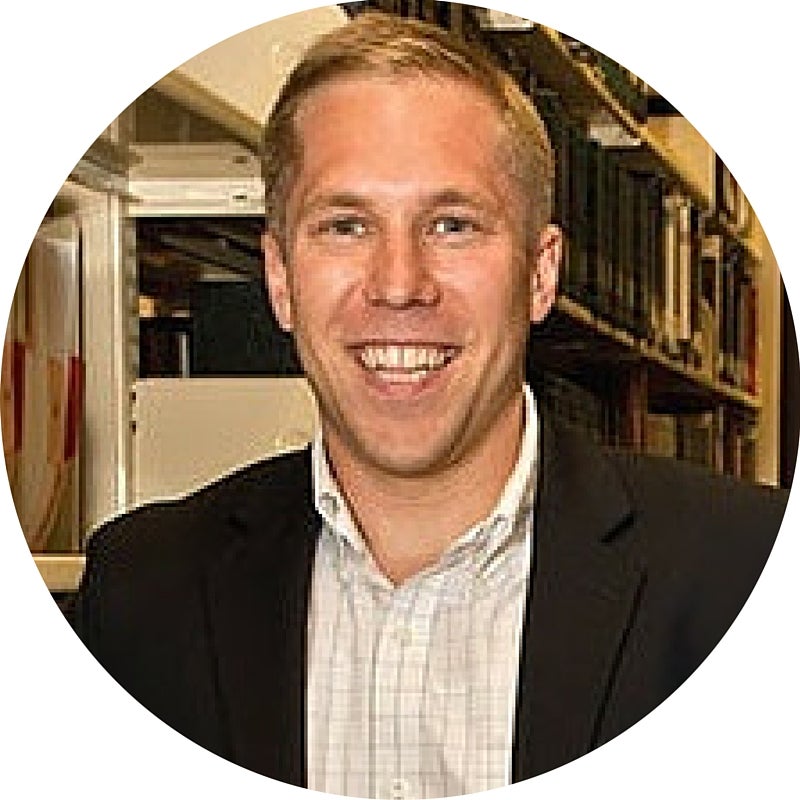 Bryan T. Gervais is an assistant professor in the Department of Political Science and Geography at the University of Texas at San Antonio. His specializes in political communication and political psychology, and his current projects include investigating the impact of incivility in political discourse and the use of uncivil rhetoric by political elites. Dr. Gervais was awarded UTSA's Quantitative Literacy Faculty Excellence Award in 2015, and his publications have appeared in Political Communication, PS: Political Science & Politics, Social Science Quarterly, and the Journal of Information Technology & Politics. He received his Ph.D. and M.A. in government and politics from the University of Maryland, College Park, and his B.A. in political science from the University of Massachusetts-Amherst.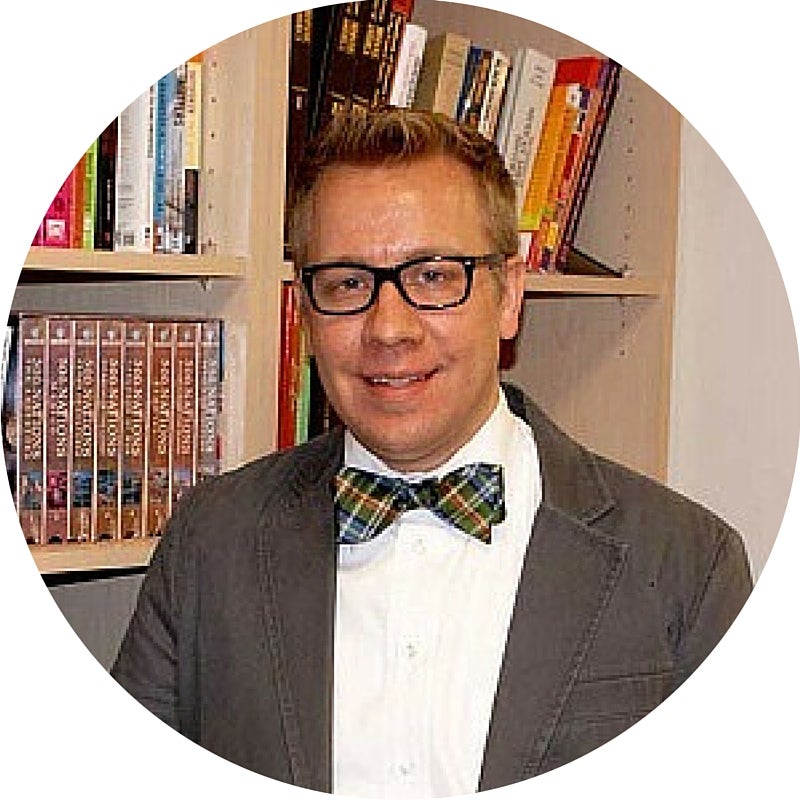 Brian C. Halderman, LMSW, serves as the Director of the Center for Civic Engagement at The University of Texas at San Antonio where he oversees service-learning, the promotion of civic literacy, and the enhancement of a scholarship of engagement at UTSA. Halderman joined the university after working with a local child welfare agency and several years of experience in higher education at St. Mary's University, both as staff and adjunct faculty. Mr. Halderman is member of the core team of the San Antonio peaceCENTER and actively supports their initiative Compassionate San Antonio, an effort to make San Antonio a more compassionate city. Through the peaceCENTER Brian works to engage young people of differing religious faith traditions to come together in dialogue and understanding. Additionally Brian serves as the Vice Chair of the Alamo Branch of the Texas Chapter of the National Association of Social Workers. An active supporter of the LGBT community, Brian is secretary of the board for Pride Center San Antonio, an organization working toward a full service LGBT resource center for the San Antonio community. He holds a bachelor's degree from the University of Dayton and a Masters of Social Work degree from Washington University in St. Louis.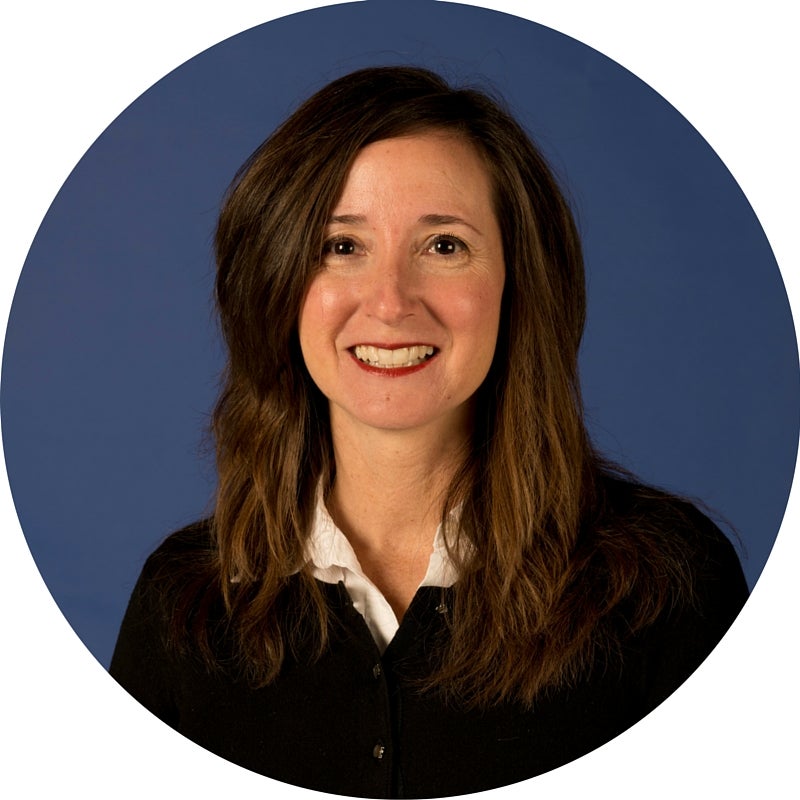 Patricia Jaramillo is a Lecturer III in the Department of Public Administration of the UTSA College of Public Policy. Dr. Jaramillo's research interests include civic engagement, political participation and Latina/o politics and participation and she has published articles around these interests in the Journal of Women, Politics and Policy, Electronic Government, and JSRI Research Report Series. She earned her doctorate in Political Science from the University of Colorado at Boulder. Dr. Jaramillo was selected for the 2015 UT System Board of Regents' Outstanding Teaching Award. She is the first within the College of Public Policy to win this award. By virtue of her selection for the Regents' Outstanding Teaching Award, Dr. Jaramillo was inducted into the UTSA Academy of Distinguished Teaching Scholars.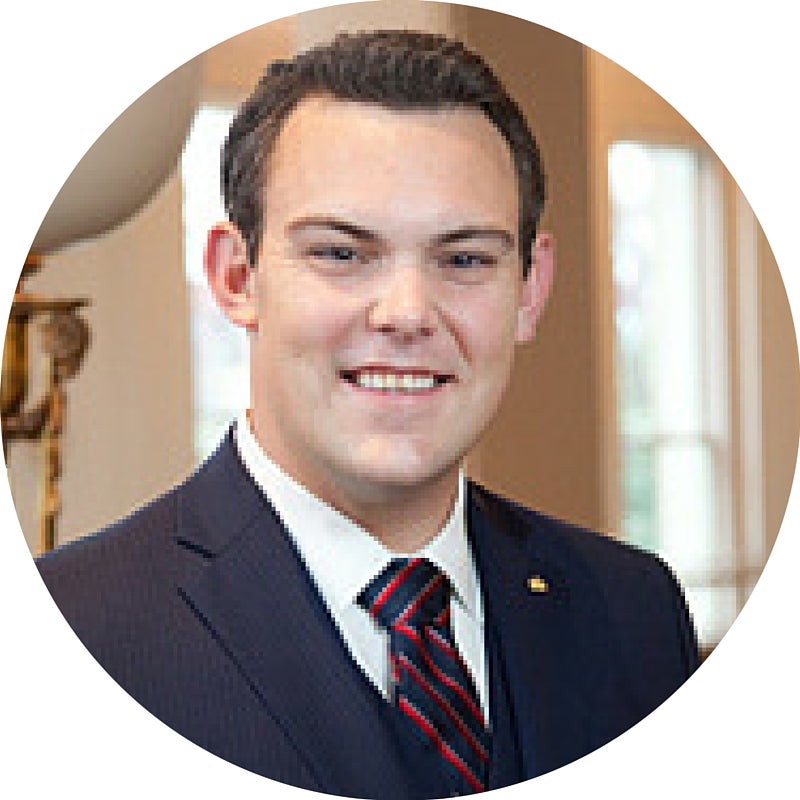 T.J. Mayes has a wide range of public and private sector legal analysis and advocacy experience related to legislation and regulation with a particular emphasis on electric reliability, environmental quality, and water. As Chief of Staff to Councilman Nirenberg, Mayes has helped him implement an ambitious policy agenda focusing on water security, digital infrastructure, transportation reform, and government accountability. Mayes is a lifelong lover of all kinds of music and he is a firm supporter of increased funding for fine arts in schools. He is an avid reader and firm believer in continued efforts to improve service at the San Antonio Public Libraries and Bexar County's BiblioTech, the nation's first all-digital library.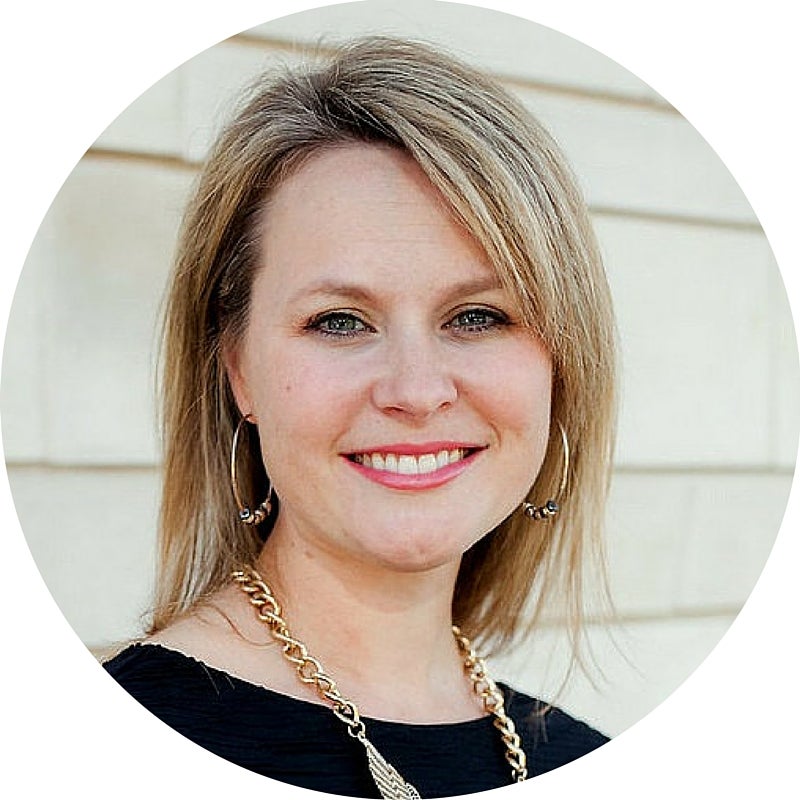 Susan Nold is the Director of The Annette Strauss Institute for Civic Life at The University of Texas at Austin. Before being named Director in September 2015, Nold worked as General Counsel to Texas Senator Kirk Watson and as a Staff Attorney for the Texas Sunset Advisory Commission. Prior to working in the Texas Capitol, Susan practiced law as a Litigation Associate at Bracewell & Giuliani, volunteered as a Congressional Affairs Liaison for a presidential campaign, worked in development for a political committee in Washington, D.C. and was a White House intern. Nold has worked effectively with people of all political persuasions and she profoundly believes in the need to get all Texans involved in civic lives of their communities. Nold earned her bachelor's degree in political science from Southern Methodist University in 1999 and her law degree from The University of Texas School of Law in 2004.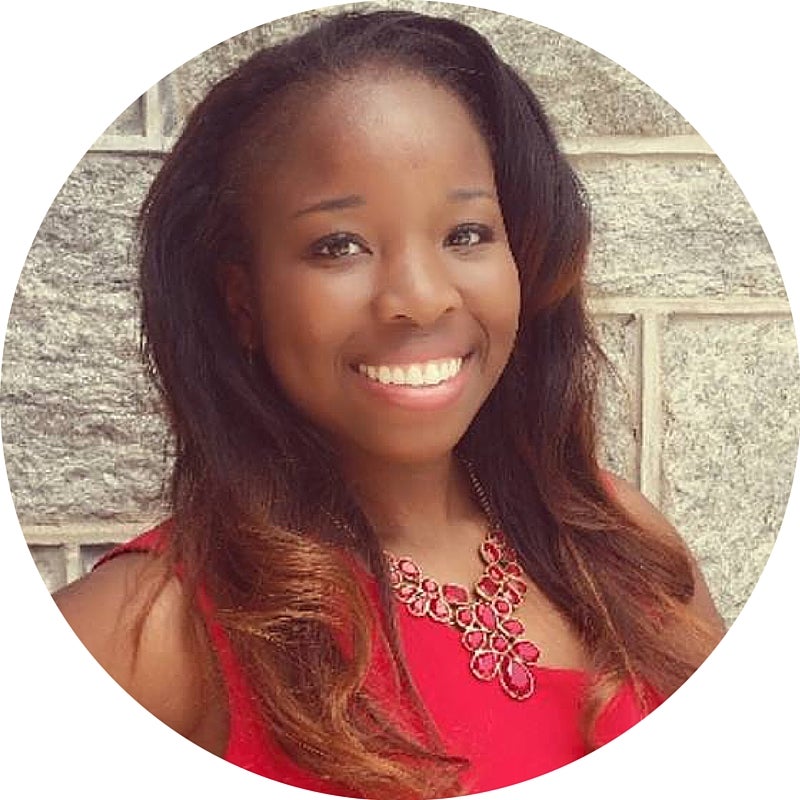 Antonia Okafor graduated from the University of Texas at Dallas with a B.A in International political economy in 2013 and currently studies Public Policy as a graduate student. She has interned for US Senator Kelly Ayotte as a part of the selective Running Start/Walmart Star Fellowship program. In 2015, she was a finalist in the Young Women to Watch awards where she competed against hundreds of women from across the country for the title of Next Political Rising Star. During her college years at UT Dallas, she participated in numerous non-profit organizations. She has served in the impoverished communities in the Rio Grande Valley of Texas, a crisis pregnancy center in Savannah, Georgia, delivering aid in Managua, Nicaragua and Beirut, Lebanon, where she worked with Syrian and Iraqi refugees. Antonia has worked as a field coordinator for Greg Abbott's campaign for TX Governor and currently serves as a precinct chair for her county Republican party. But most importantly, she is a proud gun owner and current Southwest Regional Director for Students for Concealed Carry, where she fights to ensure that every citizen's right to concealed carry on campus is protected.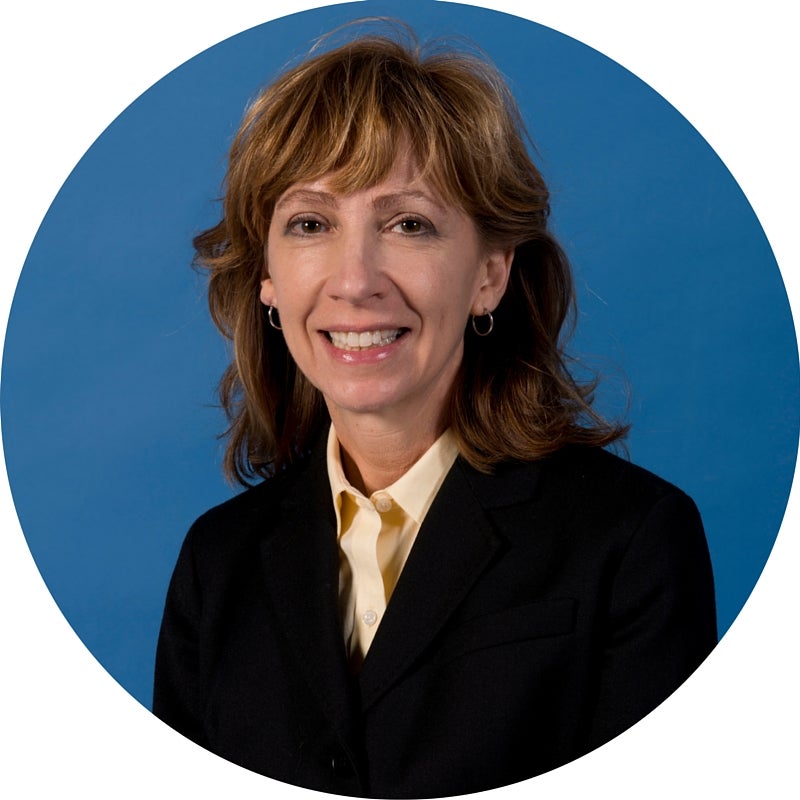 Dr. Francine S. Romero is the Associate Dean for the College of Public Policy at UTSA, where she is also an Associate Professor in the Department of Public Administration. Dr. Romero focuses her research on the institutional determinants of public policy. She earned her M.A. and Ph.D. in Political Science from the University of California, Riverside. In the area of community service, Dr. Romero has served on the City of San Antonio Planning Commission and the Parks and Recreation Advisory Board. She currently serves as the District 8 representative on the Zoning Commission and as the Chair of the City of San Antonio's Conservation Advisory Board, which oversees expenditures from the City's 1/8 cent sales tax to fund purchases of fee-simple properties and conservation easements over the Edwards Aquifer Contributing Zone. So far, well over 100,000 acres in Bexar, Medina, and Uvalde counties have been protected in perpetuity through this mechanism.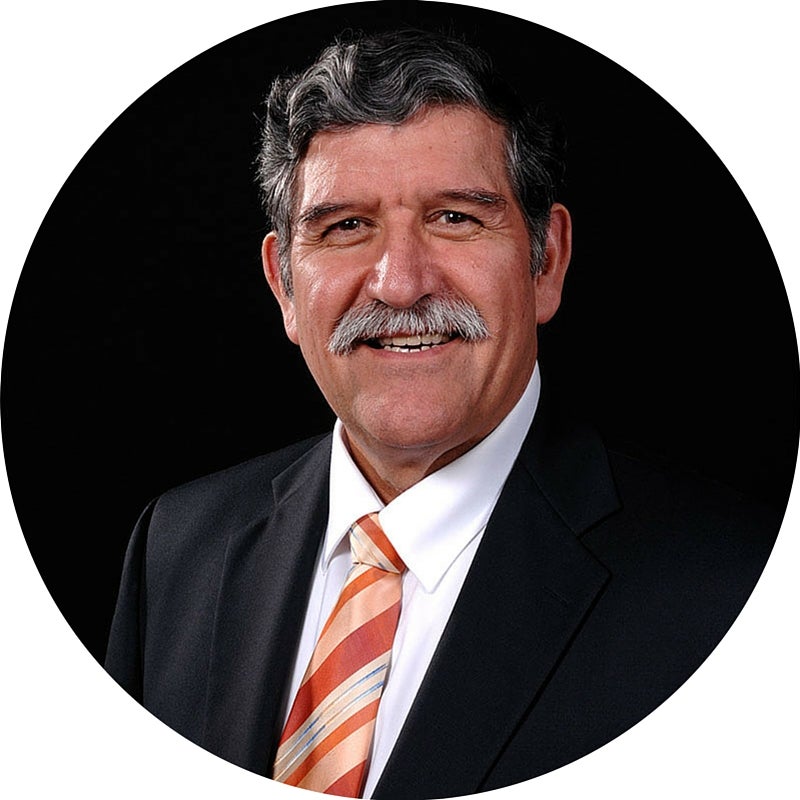 Ricardo Romo became the fifth president of The University of Texas at San Antonio in May 1999. Under his leadership, UTSA was named by the Texas Legislature as an emerging Tier One research university and a leader in providing access to excellence in teaching, research and community outreach. During Romo's tenure, UTSA's enrollment has grown 68 percent, and the university has added numerous programs and facilities to enhance student life. The number of doctoral programs has increased from three to 24. A native of San Antonio's West Side, Romo graduated from Fox Tech High School and attended the University of Texas at Austin on a track scholarship. He was the first Texan to run the mile in less than four minutes, and his mile record lasted 41 years. He earned a B.S. degree in education (1967). Romo has received many honors throughout his career, including: Fellow at the Center for Advanced Studies at Stanford; the prestigious Clark Kerr Award for Distinguished Leadership in Higher Education from the University of California, Berkeley; the Wheaton College Otis Social Justice Award for promoting social justice through education and public service; the Colonel W.T. Bondurant Sr. Distinguished Humanitarian Award from the San Antonio Academy Alumni Council; the Council for Advancement and Support of Education (CASE) Chief Executive Leadership Award; the Outstanding Civilian Service Medal from the United States Army North; the San Antonio North Chambe r Dolph Briscoe Salute to Excellence Award; the Distinguished Alumnus Award from the Texas Exes Alumni Association; the San Antonian Award from the North San Antonio Chamber of Commerce in honor of his Civic & Community Service to the City of San Antonio; and, the Isabel la Catolica award, the highest award given to non-Spanish subjects, bestowed by King Juan Carlos of Spain. Romo has received numerous special appointments, including: by former President Bush and re-appointed by President Obama to the White House Advisory Commission on Educational Excellence for Hispanics; as a U.S. representative to the United Nations Educational Scientific and Cultural Organization; as Vice Chair for the Federal Reserve Bank; as Chair for Southwest Research Institute; and as Vice Chair for Air University. Romo holds a master's degree in history from Loyola Marymount University (1970) and a Ph.D. in history from UCLA (1975). A nationally respected urban historian, Romo is the author of "East Los Angeles: History of a Barrio," now in its ninth printing (one in Spanish).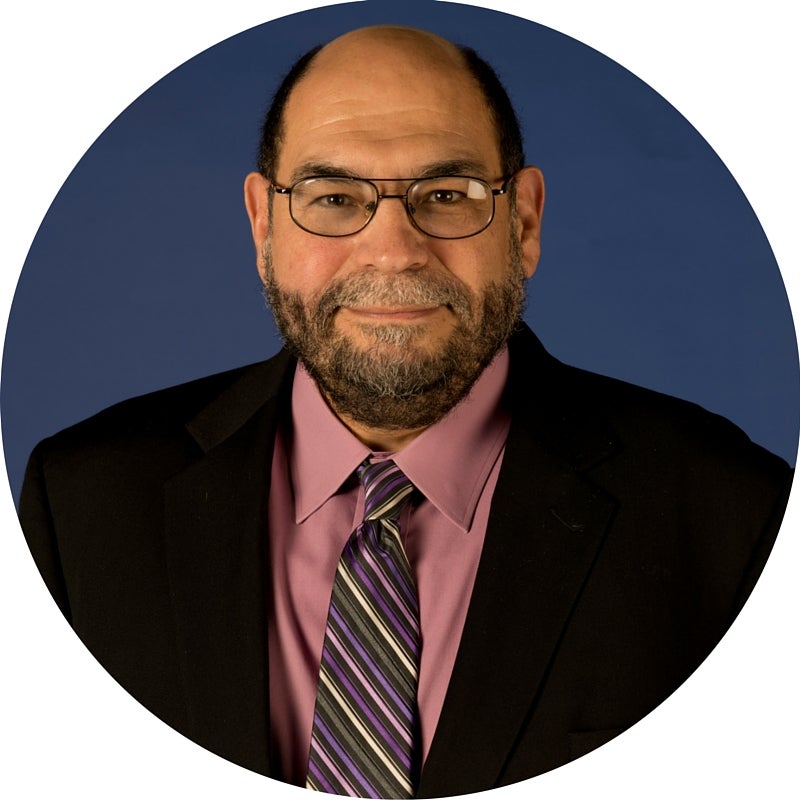 Rogelio Sáenz is Dean of the College of Public Policy and holds the Mark G. Yudof Endowed Professorship at the University of Texas at San Antonio. He is also a Policy Fellow of the Carsey School of Public Policy at the University of New Hampshire. Sáenz has written extensively in the areas of demography, Latina/os, race and ethnic relations, inequality, immigration, public policy, and human rights. He is the co-author of Latinos in the United States: Diversity and Change (Polity Press) and Latino Issues: A Reference Handbook (ABC-CLIO Press); he is also co-editor of The International Handbook of the Demography of Race and Ethnicity (Springer Press) as well as Latina/os in the United States: Changing the Face of América (Springer Press). Sáenz is Past-President of the Southwestern Social Science Association and is Past-Chair of the Council of the Inter-University Consortium for Political and Social Research (ICPSR) at the University of Michigan .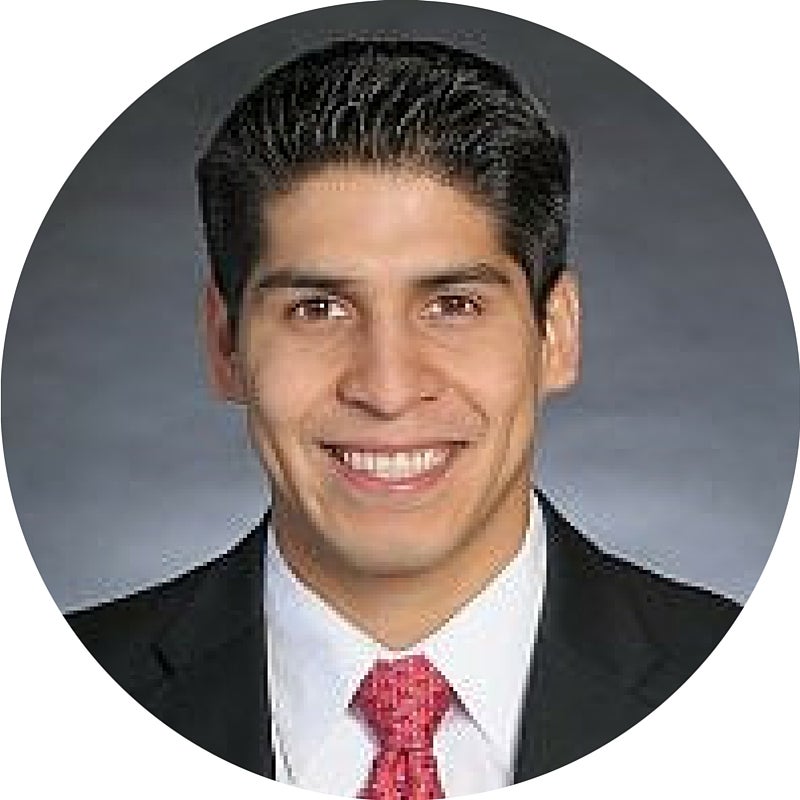 Rey Saldana was first elected to serve as a San Antonio City Councilmember for District 4 on May 14, 2011. Councilman Saldaña is a lifelong resident of City Council District 4 and a proud graduate of South San Antonio High School. After graduating from high school, Councilman Saldaña received a Gates Millennium full academic scholarship to attend Stanford University in California, where he earned two bachelor's degrees in political science and communication, as well as a fifth-year master's degree in policy, organization, and leadership studies through Stanford's School of Education. Councilman Saldaña has always been committed to giving back to the city that has given him so much. As a senior at South San Antonio High School, he helped organize Books in the Barrio, a grassroots effort to attract and maintain a bookstore in South San Antonio. The effort resulted in the opening of a Walden's Bookstore in South Park Mall. During his time at Stanford, Councilman Saldaña returned home each summer to work for the City of San Antonio and its residents. While in California, Councilman Saldaña worked with the John W. Gardner Center and Stanford's Institute for Research on Educational Policy and Programs to promote educational advancement through collaborative research. He also served as a coordinator for Kids with Dreams, a community program that provides therapeutic activities for children suffering from disabilities. Long a deep believer in the importance of education, he returned to San Antonio after completing his studies at Stanford to address educational challenges in the city. He previously served as a field representative for Tutors with Computers, the largest supplemental educational services provider in Texas. The program aims to improve students' academic outcomes by targeting low-income families and providing free in-home tutoring assistance to students in local school districts. Since January 2011, Councilman Saldaña has taught as an adjunct professor at Trinity University, Texas A&M University - San Antonio, and Palo Alto College. He previously worked as a special projects manager in the Dean's Office at the University of Texas at San Antonio (UTSA), and now serves as the Chief Engagement Officer for KIPP: San Antonio.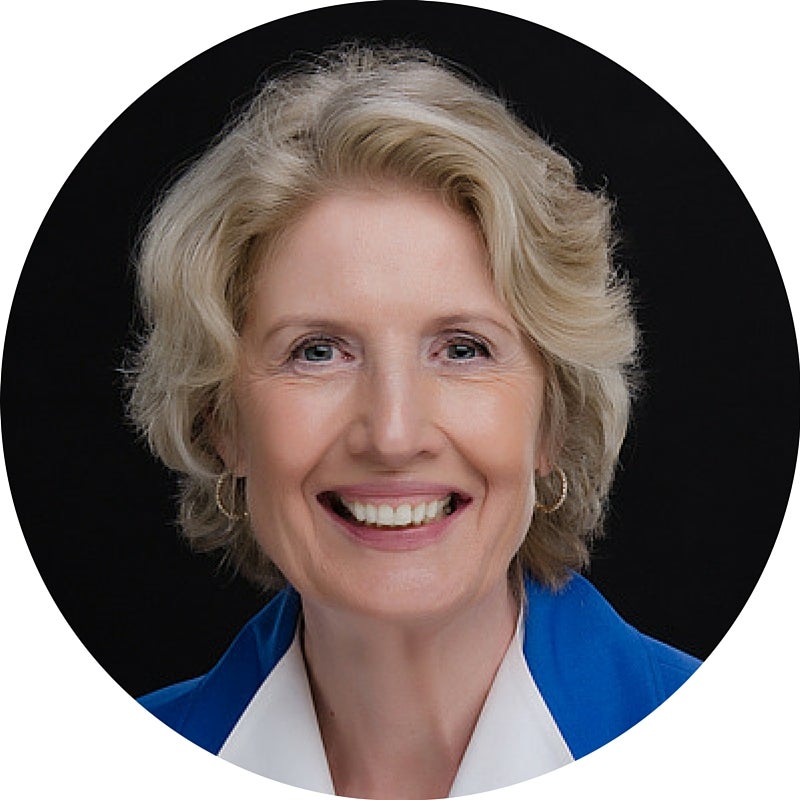 Sherry Sylvester is a political communications expert and policy advisor who has directed multi-million dollar statewide campaigns in New York and New Jersey and has been involved in dozens of Texas political campaigns. Campaigns and Elections Magazine has called her a "respected veteran" of hard-fought elections and in 2005, her alma mater, the Graduate School of Political Management, now at George Washington University in Washington D.C., named her "alumni of the year," for her accomplishments in the field of professional politics. Sherry is currently the spokesperson for Texans for Lawsuit Reform and Texans for Education Reform. Sherry is also an award-winning journalist who has appeared on numerous national television and radio shows and has published hundreds of pieces of political commentary and policy analysis in newspapers, periodicals, and academic journals. She covered politics for the San Antonio Express-News and was the Chief Political Writer for The Trentonian. Sherry has worked as a policy advocate in Washington D.C. and four state capitols – Austin, Albany, Trenton and Salem – advocating on policy issues including lawsuit reform, education reform, immigration reform, health care and criminal justice reform. She has directed corporate advertising campaigns and founded three successful, non-profit organizations. In addition to her Masters from the Graduate School of Political Management, Sherry holds a bachelor's degree from Oklahoma State University. Descended from founders of the Massachusetts Bay Colony, Sherry is a member of the Daughters of the American Revolution. She attends St. Luke's Episcopal Church in San Antonio and is married to Col. Stephen F. Ramsey, USAF (Ret.).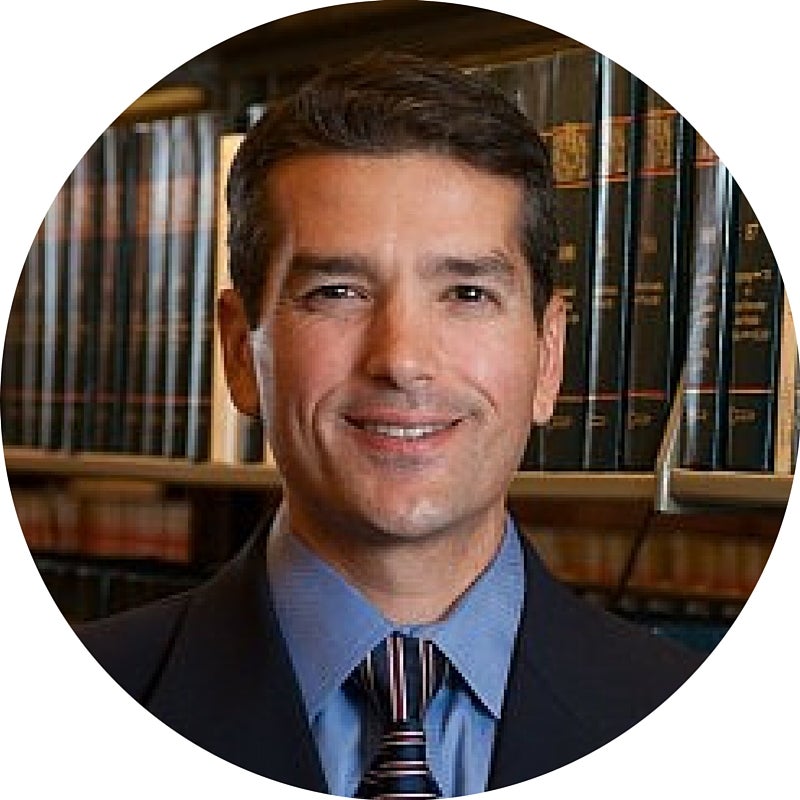 Mike Villarreal is an American state politician who served as a member of the Texas House of Representatives from a district centered in north central San Antonio. Villarreal served as Chair of the House Committee on Investments and Financial Services and was a member of the House Committee on Public Education. A Democrat who served eight terms, Villarreal previously worked for San Antonio's SAMCO Capitol Markets, specializing in municipal finance. Grad of Central Catholic High School in San Antonio Texas, Villarreal also holds an undergraduate economics degree from Texas A&M University. He later studied economics at MIT and Harvard and holds a Master's in Public Policy from Kennedy School of Government. He is currently pursuing a doctorate in public affairs at the Lyndon B. Johnson School of Public Affairs. Villarreal was named as one of Texas' best legislators by Texas Monthly and has been commended by the local Sierra Club for his legislative work to protect the environment. Villarreal resigned his seat in the State House in January 2015 to run for Mayor of San Antonio in the 2015 mayoral election. Despite running a hard campaign, Villarreal came in third and did not qualify for the runoff.